Casting for the UK premiere of Be More Chill has been announced!
Posted on 9 December 2019
The smash-hit Broadway musical Be More Chill has announced its initial casting today and we are bursting with excitement! The mind-bendingly fun show will make its UK premiere at London's The Other Palace with performances from 12 February 2020. Be More Chill tickets are booking until 3 May 2020 and you'll want to be sure to secure yours as soon as possible! Especially now that this incredible casting announcement has increased the anticipation of this acclaimed musical when it makes its way to London.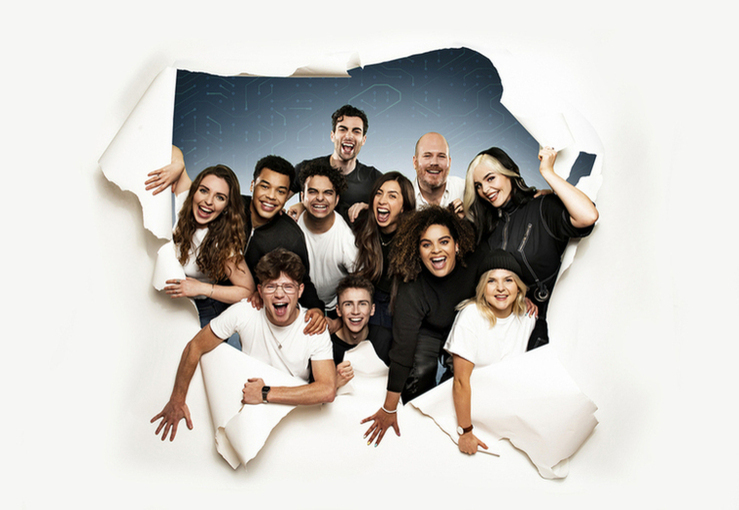 Be More Chill initial casting
You don't have to burst with anticipation anymore as the initial casting for Be More Chill has been announced! Playing the leads in the UK premiere will be Scott Folan as Jeremy Heere and Blake Patrick Anderson as Michael Mell. Folan's previous credits include Mother of Him (Park Theatre) and Damned by Despair (National Theatre) and Anderson's previous credits include Pet Shop Boys' Closer to Heaven and Starlight Express. Also joining the cast are not one but two former queens from one of the most popular new British musicals; Six The Musical. Renee Lamb and Millie O'Connell will play the roles of Jenna Rolen and Chloe Valentine respectively. Lamb played Aragon in the original West End Arts Theatre production and O'Connell played Boleyn at the Arts Theatre.
Also announced to join the company are Miracle Chance as Christine Canigula, Stewart Clarke as The Squip, Eloise Davies as Brooke Lohst, James Hameed as Rich Goranski, Miles Paloma as Jake Dillinger, Christopher Fry as Mr Heere and Mr Reyes and Eve Norris (swing). Further company members are to be announced so be sure to keep an eye on our news page for all the latest theatre news.
Be More Chill – The creative team
Be More Chill has original music and lyrics by Joe Iconis and a book by Joe Tracz. The production is directed by Stephen Brackett and choreographed by Chase Brock. The design team are comprised of Beowulf Boritt (set designer), Bobby Frederick Tilley II (costume designer), Tyler Micoleau (lighting designer), Ryan Rumery (sound designer) and Alex Basco Koch (projection designer). The creative team is completed by Dave Bova with wigs, Charlie Rosen with orchestrations, Emily Marshall with vocal arrangements, Louisa Green with UK Musical Direction and Will Burton with UK casting.
Be More Chill London tickets are available now!
Following the release of the soundtrack, the response was so overwhelming that Broadway followed up with a production of this musical. Now the highly acclaimed show is making its UK premiere and you're not going to want to miss out on tickets for Be More Chill so be sure to book yours whilst availability lasts!
A love for theatre stemmed from my love of literature and music, but the West End on my doorstep opened up a whole new appreciation and passion for all things stage-y