Cultivate curiosity and inspire a child's imagination!
Updated on 24 June 2019
The West End has never been more accessible to children of all ages and backgrounds! Here is a quick guide to some of our favourite shows that kids will love...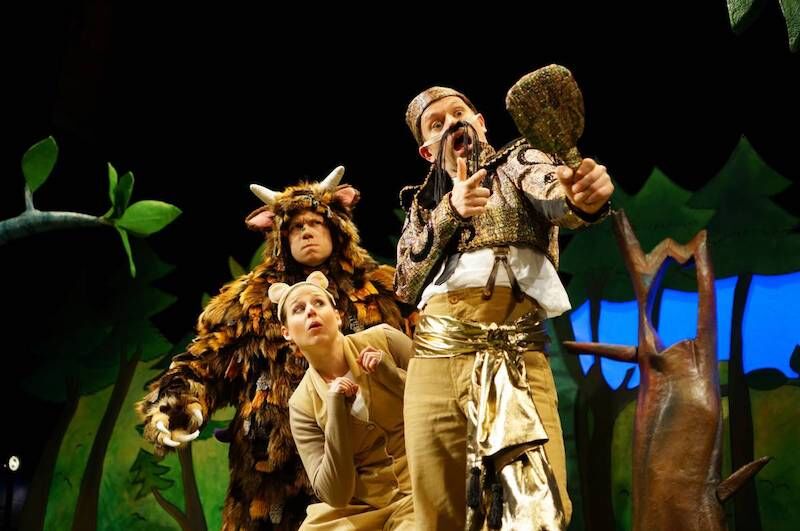 Proven to boost literacy and creativity, theatre assists in cultivating a child's curiosity and inspires children in a way that a textbook can't. Theatre enhances knowledge while creating positive experiences that can last a lifetime. With the current lineup in the West End, there has never been a better time to inspire your children!
The Gruffalo
As we all know, there's no such thing as a Gruffalo... how could there be, with his woodland body hair, uneven teeth, big white tusks, orange eyes and purple prickles? A jaunty mouse survives by telling tales of this imaginary beast… Until he becomes not so imaginary!
Starts 20.11.2013 – Tickets from £16.80
Starts 3 July 2019 - Tickets from £18.00
Barmy Britain Horrible Histories
Barmy Britain is the usual Horrible Histories blend of historical facts (you could be hanged for 160 different crimes in the 17th century) and pantomimic comedy, with lots of emphasis on the more revolting bits such as Roman bottom wiping or the process of hanging, drawing and quartering.
Starts 07.08.2013 – Tickets from £15.00
Part one of Barmy Britain no longer on sale. However, Horrible Histories: Barmy Britain - Part Four! is on sale now from £19.
Brainiac Live!
Watch live as we delve fearlessly into the mysteries of science and do all of those things on stage that you're too scared to do at home! Ever wondered how much helium you have to ignite to make a really loud bang? Or what's the best way to launch a bottle rocket inside a theatre? Find out all and more this summer at The Palace Theatre.
Starts 31.07.2019 – Save £10 on tickets.
Matilda The Musical
Opening to rave reviews in Stratford-upon Avon before transferring to the West End in 2011 and snatching up Olivier Awards with all the alacrity of a sticky-fingered child in a sweetshop, Matthew Warchus's RSC production remains a treat. This adaptation of Roald Dahl's 1988 classic is Ideal for kids of all ages.
Now showing – Tickets from £25
The Lion King
Need we say anything more about this epic achievement in theatre? The multi-award winning stage production of the epic tale lights up the West End with a blaze of fabulous imagination. Everyone must see The Lion King.
Now showing – Tickets from £39
Get your tickets now from London Theatre Direct and inspire a new generation of theatre lovers!