Everything you need to know about the West End production of Dear Evan Hansen
Updated on 28 April 2020
Dear London theatre fans,
The official West End premiere date for Dear Evan Hansen, as well as its on-sale date, have finally been announced after nearly a year since the news first broke out that the musical would be transferring to the London theatre stage. The Tony Award-winning musical is set to open in London's West End at the Noel Coward Theatre on Tuesday, 19 November 2019 with previews beginning as early as Tuesday, 29 October 2019.
🎫
Tickets to Dear Evan Hansen are
on sale now
. Be sure to book sharpish and read our Everything You Need To Know Guide on Dear Evan Hansen below.
When is Dear Evan Hansen coming to London?
The wait is finally over! Smash-hit Broadway musical Dear Evan Hansen has transferred to the West End last autumn. Previews for Dear Evan Hansen began on 29 October 2019 and the show's official opening night was held on 19 November 2019. The show is now booking until 17 October 2020 after theatres are expected to reopen due to the COVID-19 coronavirus pandemic.
Where to buy Dear Evan Hansen tickets London?
Dear Evan Hansen tickets can be purchased at affordable prices via London Theatre Direct's safe and secure booking. Given that Broadway tickets for Dear Evan Hansen sell out incredibly fast, you'll certainly want to be among the first to get a hold of your West End Dear Evan Hansen tickets.
Dear Evan Hansen London musical tickets are on sale now at affordable prices! Theatre fans are encouraged to book early to avoid disappointment. Better safe than sorry!
What are the best seats for Dear Evan Hansen?
Like many, you're probably wondering, "What are the best seats at the Noel Coward Theatre?" This is why we have taken out all the guesswork for you so that when it comes time to beat the Dear Evan Hansen booking frenzy, all you'll need to do is point, click and check out!
The best seats to see Dear Evan Hansen at the Noel Coward Theatre can be found in the Stalls in the centre of Rows F and G, which offer unbeatable views that will allow you to fully appreciate the show's elaborate set design. Five or six rows back from the front of the Stalls is what you should aim for. The front row of the Dress Circle is another fantastic option for this grand scale musical.
If you are looking for budget seats for Dear Evan Hansen, then look no further than the Upper Circle, which boasts cheap ticket prices and decent views nonetheless. However, if you would like to avoid leaning over the safety rail and prefer a little more legroom, try the rear of the Stalls, which are generally offered at a discounted price!
What is Dear Evan Hansen about?
Dear Evan Hansen tells the tale of a teenager, now a Senior in high school, who is plagued with major social anxiety and has just one friend. In order to make new friends during his final year in high school, Evan's mother suggests asking his classmates to sign the cast on his arm, which he broke while climbing a tree in the summer. Meanwhile, his therapist recommends he keep a diary in which he writes letters to himself listing the positives of that day in order to mitigate his high anxiety problem. Unfortunately, this task leads to a misunderstanding that throws Evan right in the middle of a tragedy. That being said, he slowly starts gaining new friends as a result. But will he manage to keep up this momentum?
Will Dear Evan Hansen make me cry?
So what's the sitch? Should theatregoers bring tissues to Dear Evan Hansen?
Probably.
Those fortunate enough to have seen the Broadway play have admitted to shedding a tear or two. Some audiences have even claimed of sobbing relentlessly. Regardless of just how much Dear Evan Hansen will make you cry, there is no denying that a highly emotional musical with many sad moments is at play here. The song, 'You Will Be Found', in which Evan sings about his loneliness and friendship with Connor, is regarded by many to be the moment when you'll sob the most.
Will Dear Evan Hansen become a movie?
This has been the burning question for Dear Evan Hansen ever since it won a whopping six Tony Awards. The rumours can now be shut down once and for all as a film adaptation of Dear Evan Hansen is definitely highly likely. The film rights to the Benj Pasek and Justin Paul musical were reported last autumn as having been acquired by Universal Pictures. Ben Platt, who originated the role on Broadway and whose performance earned him a Tony Award for Best Actor, is allegedly in early talks to reprise his role for the silver screen. Platt's father, Marc Platt, together with Adam Siegel are also said to be producing the adaptation with Steven Levenson set to pen the screenplay. The Broadway musical's lyricists, Pasek and Paul, will serve as executive producers for the major motion picture.
Who is starring in the London premiere of Dear Evan Hansen?
The cast for West End transfer of Dear Evan Hansen stars Sam Tutty as Evan Hansen, Lucy Anderson as Zoe Murphy, Rebecca McKinnis as Heidi Hansen, Lauren Ward as Cynthia Murphy, Doug Colling as Connor Murphy, Rupert Young as Larry Murphy, Jack Loxton as Jared Kleinman, and Nicole Raquel Dennis as Alana Beck.
Who are the creatives for the West End production of Dear Evan Hansen?
The full creative team from the Broadway production of Dear Evan Hansen have reunited for the London theatre premiere production. The show is directed by Tony-nominated director Michael Greif and features choreography by Danny Mefford, musical supervision by Alex Lacamoire, scenic design by David Korins, projection design by Peter Nigrini, costume design by Emily Rebholz, lighting design by Japhy Weideman, and sound design by Nevin Steinberg.
What are the best songs from Dear Evan Hansen?
The best songs from the Dear Evan Hansen soundtrack are widely considered to be 'You Will Be Found', which closes Act 1, 'Waving Through a Window', 'Sincerely, Me', 'For Forever' and 'Requiem'. The original Broadway Cast Recording for Dear Evan Hansen is available on online music retail stores and streaming platforms, including Spotify.
Give the soundtrack a listen and get ready for a fund night out in London with Dear Evan Hansen!
When did Dear Evan Hansen come out?
The musical Dear Evan Hansen received its world premiere at New York City's Music Box Theatre back in December 2016 and Londoners have been on their knees begging for a transfer after the show's phenomenal success on Broadway.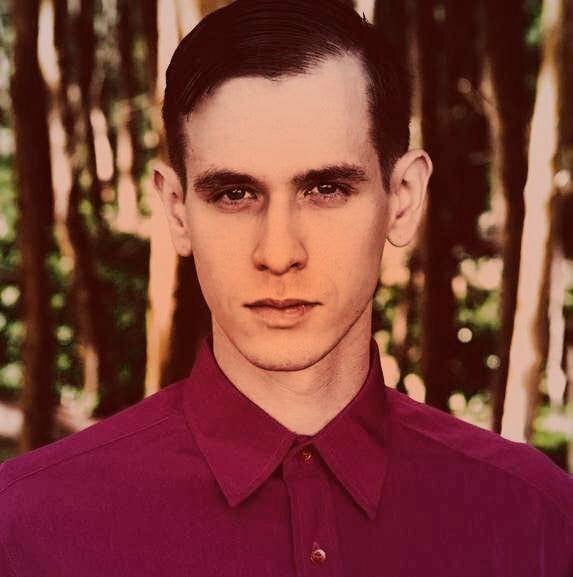 Ephram is a jack of all trades and enjoys attending theatre, classical music concerts and the opera.