Further casting announced for London Admissions play at Trafalgar Studios, Miranda actress Sarah Hadland to join Alex Kingston
Posted on 30 January 2019
Who is starring in the West End Admissions cast?
Sarah Hadland, who is perhaps best known for playing Stevie Sutton on the BAFTA-nominated BBC1 comedy series Miranda, is set to star as Ginnie in Admissions opposite Doctor Who actress Alex Kingston as Sherri. Also admitted into the cast is Hadland's one-off Miranda co-star Andrew Woodall in the role of Bill, along with Ben Edelman as Charlie and Margot Leicester as Roberta.
In addition to her role on Miranda, Hadland also recently starred in the Way of the World and Dance Nation. Her most notable film credits include the Ocean Sky receptionist in Quantum of Solace starring Daniel Craig and the BBC4 made-for-television film Burton & Taylor. Hadland's stage credits include Cats, Grease, What's in a Name, Who's Afraid of Virginia Woolf and Time and the Conways. The English actress is slated to play Ginnie in Admissions for both the West End run and tour.
Andrew Woodall is perhaps best known for recently starring in the Star Wars spin-off, Solo: A Star Wars Story, in the role of Imperial Recruitment Officer and for appearing on an episode of Miranda as Xavier alongside Sarah Hadland. Other notable film credits of his include the roles of Gendarmes Captain in The Count of Monte Cristo and Det. Sgt. Malloy in The Man Who Knew Too Little.
Ben Edelman, a pianist, percussionist and actor who trained at both the Carnegie Mellon University, School of Drama and the British American Drama Academy, reprises his role as Charlie from the Broadway production of Admissions. His performance in the role at the Lincoln Center Theatre garnered an Obie Award, Dorothy Loudon Award, and a Drama Desk nomination for Outstanding Featured Actor in a Play.
Margot Leicester is a highly prolific television and theatre actress who was most notably nominated for an Olivier Award for Best Actress for her role in 1995's Broken Glass. She most recently starred in the TV movie King Charles III as Camilla, a role she reprised from the 2014 Almeida Theater and Wyndham's Theatre productions. Her previous stage credits include the roles of Paulina in The Winter's Tale, Volumnia in Coriolanus at Shakespeare's Globe Theatre, and Charmian in Antony and Cleopatra at the Theatre Royal Haymarket.
West End Admissions play synopsis
Set in New England, Admissions follows the character of Sherri Rosen-Mason, the Head of the Admissions Department for a renowned prep school, and her husband, the school's headmaster. As liberals, the two have fought long and hard to diversify their school and they make sure to let everyone know about it. But when their son is denied admission into his dream university while his best friend who 'ticks more boxes' gets accepted, Sherri's own ambition to get his son into a prestigious school suddenly conflicts with her progressive ideals. While just 90 minutes long, this thought-provoking play will have you debating with your peers long after the curtain drops.
More about the West End play Admissions
Admissions was writen by Joshua Harmon, the same playwright who brought you the smash-hit play, Bad Jews, which enjoyed runs in Bath, The Other Palace, and the Arts Theatre. His piece is directed by Daniel Aukin and the West End transfer is produced by Trafalgar Theatre Productions, Simon Friend, Eilene Davidson and Gavin Kalin in association with Anthology Theatre. The original Broadway production won the both the Outer Critics Circle Award and Drama Desk Award for Best Play.
Following its 13-week run at Trafalgar Studios, Admissions will go on tour across the UK with stops at the Richmond theatre, Malvern Festival Theatre, Lowry Salford and Cambridge Arts Theatre.
The Trafalgar Studios production of Admissions is booking from 28 February 2019 to 25 May 2019.
Admissions tickets at Trafalgar Studios for as low as
£30!
You don't want to miss Joshua Harmon's provocative and award-winning play Admissions starring Alex Kingston and Sarah Hadland. Book your tickets to the West End transfer of Admissions now for as low as £30 and secure the best seats at Trafalgar Studios.
---
Purchase your West End Admissions Trafalgar Studios tickets.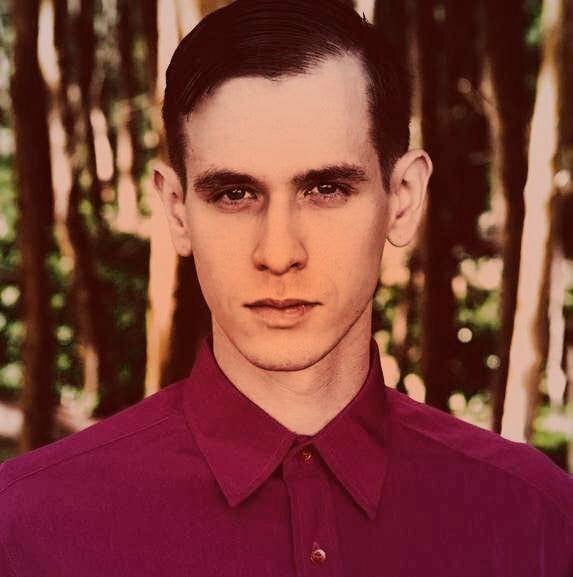 Ephram is a jack of all trades and enjoys attending theatre, classical music concerts and the opera.