How to choose the best seats for Les Miserables?
Updated on 31 July 2019
Everyone dreams a dream of getting the best seats for Les Miserables at the Queen's Theatre (now known as the Sondheim Theatre). But with restricted views and varying tickets prices, there are dreams that cannot be, which is why our interactive seating plan is here to help you weather the storm. Les Mis is currently booking at the Queen's Theatre until 29 June 2019 and it was previously announced in the summer that the venue would be closing for refurbishment next year. So if you would like to secure the best theatre experience before the show transfers to a new home, then read our handy guide below where we do all of the guesswork for you!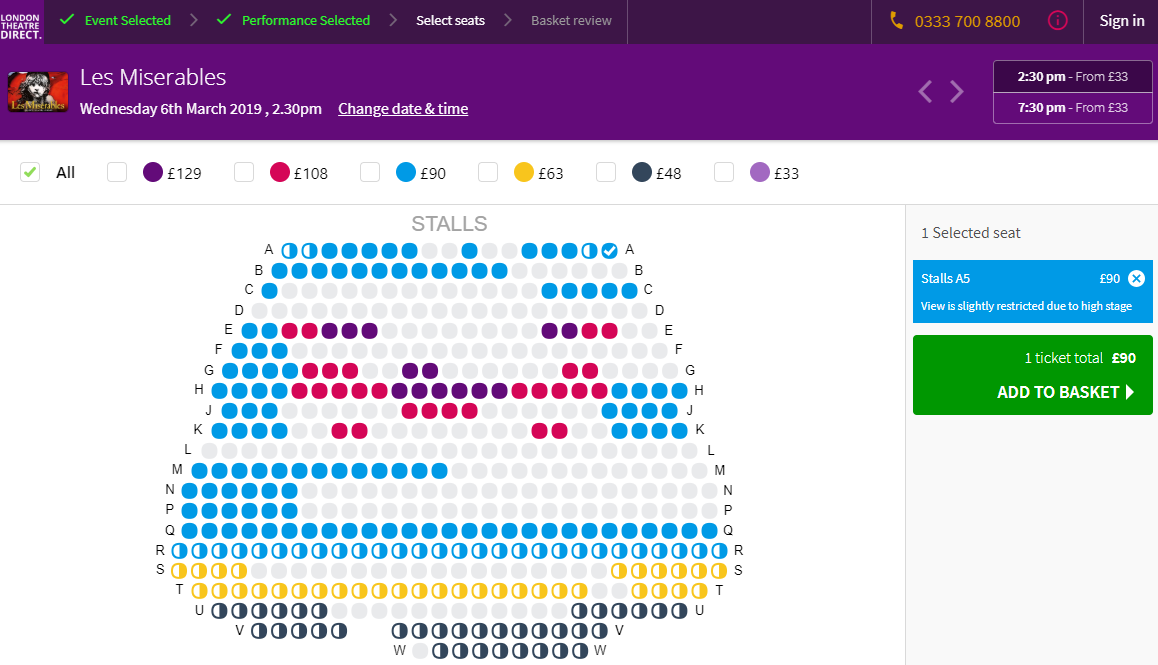 The Queen's Theatre – not the biggest venue on the block but still daunting!
While the venue formerly known as Queen's Theatre, now referred to as the Sondheim Theatre, is certainly not one of the West End's largest theatres, its capacity of 1,074 seats still makes it bigger than, say, Trafalgar Studios (380 seats) or the Harold Pinter Theatre (796 seats), and it can, therefore, be tough to know where to sit.
The best seats to see Les Mis
With such powerhouse numbers as 'Do You Hear the People Sing' and the 'One Day More' mash-up, it's no secret that Les Mis is known for its large ensembles that help create the illusion of an enormous set. With this is in mind, the best seats are often considered to be in the Dress Circle because you will have the entire ensemble in full view. However, if sitting comfortably in the theatre is your biggest factor in choosing the right seats, the Dress Circle has more limited options. For this, we recommend either choosing seats at the end of the rows in the Dress Circle due to a lack of aisles or searching for seats in the Queen's Theatre Stalls, which have excellent legroom. But the subtle rake in the Stalls means that it may be difficult to avoid taller audience members who sit in front of you. This unexpected, obstructed view can certainly be avoided in the Queen's Theatre Upper Circle where you'll find the cheapest seats offering generous legroom. However, this seating area is the furthest away from all the action and may require you to lean forward.
Regardless, every seating area has its advantages and disadvantages, which is why it's important to consider what your make-or-break deciding factor is: Do you want the best views, the most comfortable seats or the best ticket prices?
How to save money when using London Theatre Direct's interactive seating plan
Often due to high ticket demand, certain price bands will only have restricted view seating available. In these cases, they are also often the cheapest theatre tickets you can get, which is why it's important to know just how restricted these views actually are. This is where our interactive seating plan steps in to help you. Just click on the date of the performance you would like to see, and the rest is highly intuitive. Circles that are half filled-in represent seats with obstructed views. By clicking on the circle, our seating plan will tell you exactly how a particular seat's view is restricted so that you are not left guessing for yourself. With Les Mis, for example, the most common reasons for an obstructed view include "Will miss top of set at certain performances" or "May need to lean forward at certain points during the show." From here, you can decide whether you are willing to take the risk and save a little extra money.
Go ahead and give it a go!
Give our interactive seating plan for Les Miserables a try and discover how easy it is to book affordable West End theatre tickets!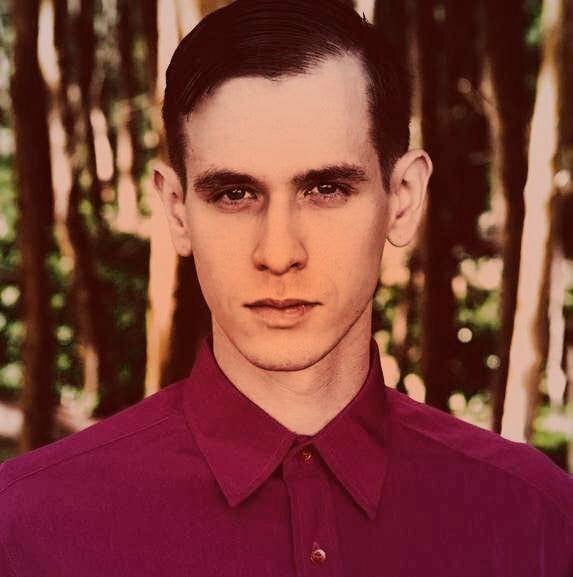 Ephram is a jack of all trades and enjoys attending theatre, classical music concerts and the opera.