London Theatre Review: Fame at the Peacock Theatre
Posted on 18 September 2019
It was love at first sight when I encountered Fame as a TV series in the early 1980s; always rushing home from school to watch each episode. So imagine how excited I was to see Fame the Musical starring soul queen of the 1990s, Mica Paris.
Fame the stage musical is a separate entity to the TV series. It was derived from the eponymous 1980 film and recreated into a new stage musical by David de Silvia, who conceived the film. The stage musical was first performed in 1988; the book is by Jose Fernandez, with a new score by Steve Margoshes, retaining the original title song "Fame" from the movie.
Fame starts with vignettes of musicians and dancers auditioning to join the New York High School for the Performing Arts, with a voice-over by the marvellous Mica Paris as the tough but tender Miss Sherman. We follow the lives and nascent platonic and romantic relationships of key students, who themselves are developing emotionally, intellectually and, of course, artistically. They are all seeking to hone their talents and get their big breaks.
The artistic talent in Fame covers a wide range of the entertainment world, acting, dancing, singing and playing musical instruments, from jazz and soul to classical music, Shakespeare to Arthur Miller, ballet to jazz, contemporary, hip-hop and street dance. There is something for everyone. The talented cast entertain us with their dancing, singing, music and acting.
Most of the scenes take place in school, so as you would expect, there is a lot of friendly banter and humour between the students. They experience the angst of trying to find their identities and discovering what they really want. Set in New York, the students are from diverse backgrounds and cultures. As the years progress towards graduation, the key characters struggle to overcome various problems; self-doubt and lack of self-esteem, dyslexia, drug and food addictions and self-belief, let alone getting others to believe in them.
How do the West End Fame musical cast fare?
Stephanie Rojas provides an outstanding performance as the outwardly strong but vulnerable Carmen, whose descent from shining star to addiction and death from a drug overdose seems tragically inevitable. The cards are stacked against her as she deals with barriers faced by a poor woman of Latin American heritage. Rojas charts Carmen's journey using the full range of her gorgeous voice to describe her ambition, her highs and her plunge to the depths. She conveys the hard edge in the celebratory "There She Goes/Fame" number. Rojas also expresses the dark reality of seeking fame in "In L.A," in which we hear Carmen's anguish.
I loved Paris' gospel imbued rendition of "These Are My Children" as Miss Sherman, which was very moving. Overall, Paris is a great fit as the strict Miss Sherman and her US dialect doesn't slip which is no mean feat. In fact, Paris, Rojas and Molly McGuire seem to be the only actors who manage to consistently keep their American accents, the rest of the cast are more patchy.
Simon Anthony, who plays Schlomo, has a very good singing voice which he displays well in "Bring On Tomorrow" in a duet with Carmen. Carmen showed great promise as an artist by writing the lyrics for Schlomo's composition of "Bring On Tomorrow," before she mistakenly dropped out of school to seek success in L.A.
Molly McGuire is sharply funny as the insightful and slightly awkward Serena, delivering wisecracks with panache. She also has a lovely and powerful voice which is great in the numbers "Let's Play a Love Scene" and "Think of Meryl Streep." Jamal Kane Crawford as Tyrone is a great dancer, unfortunately, this is not quite matched by his singing or rapping. However, his young angry black man stereotype, as written, is on point. Albey Brookes' Joe has the puerile humour of a young teenage boy, who is probably insecure but overcompensates with silly jokes about sex and sexist jokes about women, which he displays in the childishly humorous "Can't Keep It Down." I found Joe irritatingly immature, as intended, which is probably a reflection of Brookes' good acting chops. Hayley Johnston is Mabel, the self-described fat girl who is constantly dieting, putting herself down and the funny girl of her friendship group. This is treated lightly in the humorous number "Mabel's Prayer" led by Molly McGuire who gives her pretty voice a good southern country twang.
The finale has the whole cast singing "Fame" led by Rojas' Carmen and with a verse from Paris' Miss Sherman which is uplifting, great fun and a fantastically rousing rendition.
---
Fame Peacock Theatre tickets available from £22!
Don't miss your chance to live forever and learn how to fly! Book tickets to Fame now starting at just £22 and secure the best seats at the Peacock Theatre. Hurry before all the good tickets are gone!
🎟Purchase your West End theatre tickets for Fame The Musical now!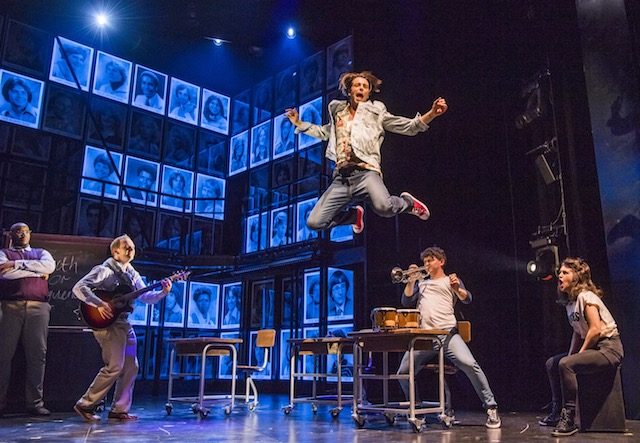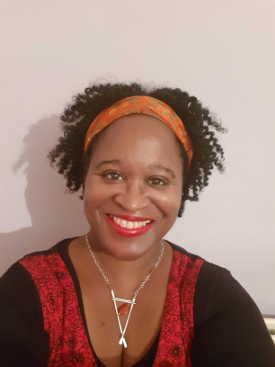 Since I was a child and now as an adult, I have loved performing, as an amateur, in choirs and the theatre. As a theatre goer my tastes are broad, I relish musical theatre and dance. I am passionate about plays by a huge range of writers. I am excited by the wide variety of contemporary plays which entertain, challenge and make me feel deeply.
10 years after a life-threatening road traffic collision left me disabled, I retired from working as a National Officer of a trade union. In recent years, I have been inspired to write short fiction after attending creative writing courses. In 2017, I began writing theatre reviews and I am thrilled by the opportunities to combine two of my loves: live theatre and writing.