Matthew Broderick makes his West End debut in a new London production of The Starry Messenger at Wyndham's Theatre
Updated on 2 July 2019
It is officially announced today that Ferris Bueller's Day Off actor Matthew Broderick will be reprising his role as Mark Williams in the long-overdue West End transfer of The Starry Messenger. Kenneth Lonergan's Broadway play, which opens on 16 May 2019 at Wyndham's Theatre, marks Broderick's first West End role. Read our handy guide below on this upcoming, star-studded production.
Who are the stars starring in The Starry Messenger?
Hollywood A-lister and two-time Tony Award-winning actor Matthew Broderick is set to make his London stage debut as Mark Williams in The Starry Messenger. He reprises the role from the original, critically acclaimed run on Broadway, which, in 2009, received a fleet of five-star reviews following initial scepticism in the press of the show's success. Broderick will be joined by Downton Abbey actress Elizabeth McGovern.
A 'crash course' on Matthew Broderick (and Elizabeth McGovern)
American actor Matthew Broderick won the 1983 Tony Award for Best Featured Actor in a Play for his performance as Eugene Jerome in Brighton Beach Memoirs and the 1995 Tony Award for Best Actor in a Musical for his performance as J. Pierrepont Finch in How to Succeed in Business Without Really Trying. His other stage credits include The Producers (also later starring in the 2005 film opposite Uma Thurman), Sylvia and Oh, Hello on Broadway.
In addition to playing truant Ferris Bueller, Broderick is also widely known for lending his voice to Disney's The Lion King and its sequels as Adult Simba and for starring as both the titular character in the 1999 Inspector Gadget film and Walter Kresby in the 2004 remake of The Stepford Wives as part of an all-star ensemble featuring Glenn Close, Bette Midler and Nicole Kidman. Aside from his acting, Matthew Broderick is also famous for his personal life – he has been married to SATC actress Sarah Jessica Parker since 1997 and together they have twin daughters and a son. In 2006, Broderick also received a star on the Hollywood Walk of Fame.
Juilliard School alumnus and Illinois-born actress Elizabeth McGovern is best known for her role as Cora Crawley, Countess of Grantham, in both the British television series and upcoming film, Downton Abbey, for which she has been nominated for multiple awards, including a two-time nomination for the Screen Actors Guild Award for Outstanding Performance by an Ensemble in a Drama Series, Primetime Emmy Award for Outstanding Lead Actress in a Miniseries or a Movie, a Golden Globe Award for Best Actress in a Miniseries or Television Film, and more.
She has starred on episodes of Law & Order: Special Victims Unit, Three Moons Over Milford and Tales From The Crypt. Notable film credits of hers include the 2010 remake of Clash of the Titans and Kick-Ass. Elizabeth McGovern's stage credits include Hester Prynne in The Scarlet Letter at the Minerva Theatre, Miss A in The Shawl at the Arcola Theatre, and most recently, Veronica in God of Carnage at the Theatre Royal, Bath.
Further casting for The Starry Messenger will be announced in due course.
What is The Starry Messenger?
The Starry Messenger is a play written by Kenneth Lonergan, who recently won the award for Best Screenplay at the 89th Academy Awards for his film, Manchester by the Sea, which he both wrote and directed. The 2016 drama film also happened to star Matthew Broderick alongside Casey Affleck (who also won an Oscar for Best Actor).
Mark Williams (Matthew Broderick) is a lost soul. Despite being in a marriage with Anne, the two are 'worlds apart.' In fact, he feels closer to the vast, starry sky than to his dime-a-dozen wife and run-of-the-mill job. While Mark holds no religious or spiritual beliefs, the universe has big plans for him. After fatefully bumping into his student and single mother, Angela, the stars and planets align. But soon a series of unfortunate events unfold and Mark is left to question his faith, his life, and most importantly, his place in the multiverse.
Kenneth Lonergan is one of the most celebrated writers and directors of our time and his widely praised play, The Starry Messenger, is an unapologetic exploration of hope, love, and forgiveness. Its long-awaited UK premiere featuring two A-list actors is set to take the West End by storm this summer!
Tickets to The Starry Messenger in London selling fast!
Directed by Sam Yates (Desire Under The Elms, Billy Liar, Glengarry Glen Ross), The Starry Messenger opens on 16 May 2019 at Wyndham's Theatre, where it is booking until 10 August 2019. Don't miss 2019's smash-hit West End show of the summer and be sure to book your tickets as soon as possible for the best seats and prices. The Starry Messenger tickets go on sale TODAY at 12pm.
Hurry, Starry Messenger tickets will not last!
---
🎫 Book your tickets to The Starry Messenger at the West End's Wyndham's Theatre.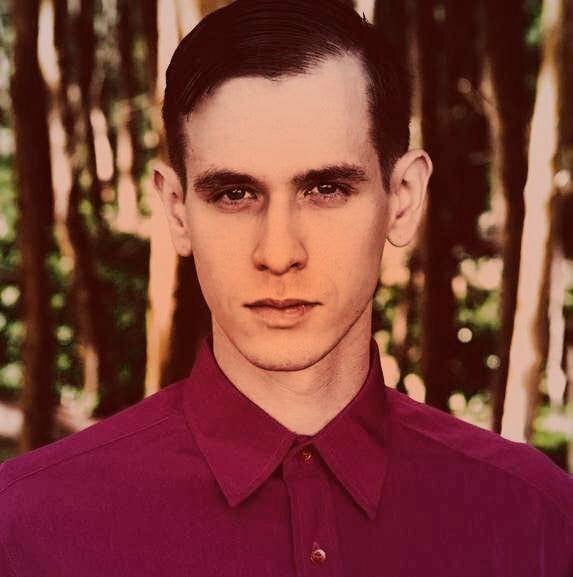 Ephram is a jack of all trades and enjoys attending theatre, classical music concerts and the opera.