Nkeki Obi-Melekwe and Ashley Zhangazha to star as the next Tina Turner and Ike Turner in TINA – The Tina Turner Musical
Posted on 15 February 2019
Following the exciting announcement made two weeks ago of 'River Deep – Mountain High' as the first single to drop from the Tina Turner original cast recording, the production team for TINA – The Tina Turner musical officially confirms today that Nkeki Obi-Melekwe and Ashley Zhanghaza are set to replace Adrienne Warren and Kobna Holdbrook-Smith as Tina and Ike Turner. The duo will help take the Tina Turner musical into its second year at the West End's Aldwych Theatre, where the show is currently booking in an open-ended run until 21 December with an extension likely.
The second cast of TINA – The Tina Turner Musical
Beginning 15 April 2019, iconic pop legend Tina Turner will be portrayed by Nkeki Obi-Melekwe, effectively replacing American actress Adrienne Warren, who recently recorded and released the cast album's first single, 'River Deep – Mountain High'. Tina Turner's husband, Ike Turner, will be portrayed by Ashley Zhangazha, replacing Kobna Holdbrook-Smith's acclaimed run. Warren and Holdbrook-Smith will both continue in their roles until 13 April 2019.
The role of Tina Turner marks Nkeki Obi-Melekwe's West End stage debut just a month after the actress made her Broadway stage debut in Alice by Heart at the Robert W. Wilson MCC Theater Space. Obi-Melekwe's prior television credits include Bull on CBS and Smilf on Showtime. Her appearance in TINA is supported by UK Equity, which incorporates the Variety Artistes' Federation as per an exchange program between UK Equity and American Equity,
Ashley Zhangazha last appeared in the Manchester Royal Exchange productions of Death of a Salesman, Hamlet, and Guys and Dolls, the latter of which earned him a 2018 UK Theatre Award for Best Performance in a Musical. He also notably won an Ian Charleson Award for his role in Macbeth at the Sheffield Crucible.
Adrienne Warren's departure from the West End production does not mean the end of her portraying Tina Turner, as the actress has been confirmed to be leading the Broadway transfer this autumn.
Aisha Jawando is set to play Tina Turner at various performances each week.
Also starring in TINA – The Tina Turner Musical
Other second-year cast members include Edward Bourne as the record company Marketing Manager Erwin Bach, Howard Gossington as Record Producer Phil Spector and Lyricist Terry Britten, Irene-Myrtle Forrester as Tina's Grandmother, Jammy Kasongo as Tina's father Richard Bullock and Tina's first love Raymond Hill, Francesca Jackson as Tina and Ike's manager Rhonda Graam, and Oscar Batterham as Tina's manager Roger Davies.
Maria Omakinwa will join the cast to play Zelma, Tina's mother, until 22 June 2019 when Madeline Appiah will rejoin the company to once again take on the role.
Featuring in the ensemble are Ashlee Irish, who also plays Tina's son Ronnie, and Cameron Bernard Jones, who also plays Tina's son Craig, followed by ensemble members Chloe Chambers, Daniella Bowen, Joelle Dyson, Joseph Richardson, Kibong Tanji, Lejaun Sheppard, and Sia Kiwa. Swings include Amandla Elynah, Angela Marie Hurst, Derek Aidoo, Gavin Alex, Hannah Jay-Allan, Joshua Da Costa, Leisha Mollyneaux and Samuel J. Weir.
What they're saying about the Tina Turner musical
With German premiere at the Stage Operettenhaus in Hamburg next month and a Broadway premiere slated for autumn 2019, there's a reason why TINA – The Tina Turner Musical is slowly becoming a global phenomenon. Ever since the show opened in the West End last April, the show has received a fleet of five-star reviews. It was recently reviewed by our blogger Harrison Fuller, who called it 'a good fun night in the theatre' and praised the show's soundtrack as 'full of soul, catchy tunes and energy.'
Here's to another successful year of TINA! 🍾
Book Tina Turner musical tickets from £26 for select performances!
London Tina Turner tickets are among the most sought-after tickets in the West End this year! Don't miss your last chance to see Adrienne Warren bring the house down at the Aldwych before the new cast takes over 15 April!
Book tickets to the Tina Turner musical at the Aldwych Theatre for as low as £26.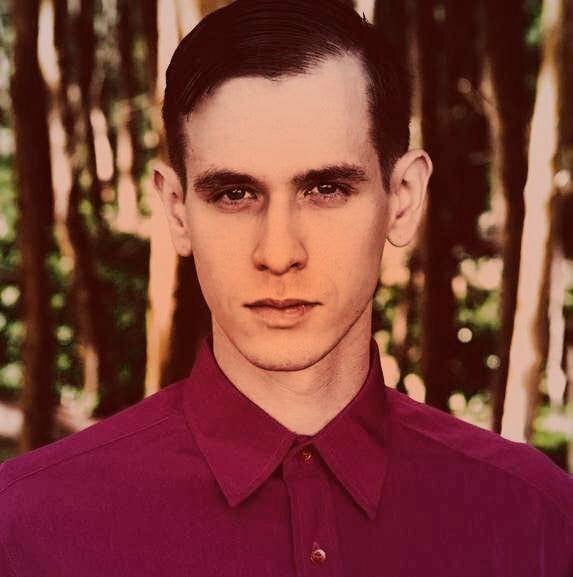 Ephram is a jack of all trades and enjoys attending theatre, classical music concerts and the opera.