Q&A with Edmond Rostand, great-nephew of Cyrano de Bergerac poet
Posted on 20 August 2019
Did you know that the late French poet Edmond Rostand, author of Cyrano de Bergerac, has a blood relative with the exact same name? Having prematurely passed away in 1918 at the age of 50, Rostand's lineage doesn't exactly stretch as far back as one might imagine of such an esteemed playwright in French literature. Now with Jamie Lloyd's new production of Cyrano de Bergerac starring James McAvoy set to open at the West End's Playhouse Theatre on 27 November 2019, we were fortunate enough to be put in touch with Edmond Rostand's great-nephew of the same name (who also goes by Eddie).
Read our exclusive interview with Edmond (Eddie) Rostand below!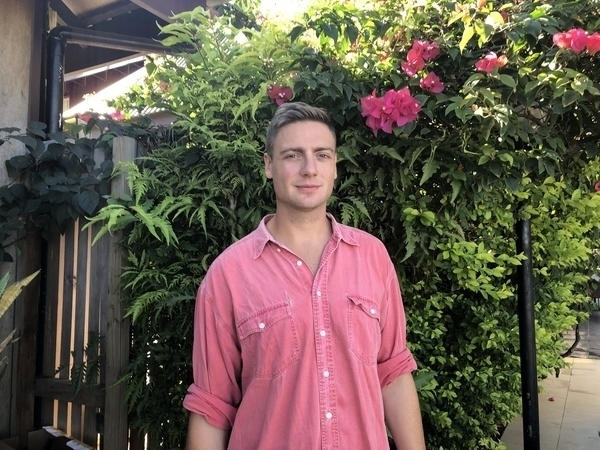 Meet Edmond Rostand's great-nephew, Edmond (Eddie) Rostand. Photo courtesy of the Rostand family.
"I truly believe [Cyrano de Bergerac] deserves wider recognition, especially when you see how much of an influence it can have on pop culture." — Edmond (Eddie) Rostand on his great uncle's masterpiece.
An interview with Edmond Rostand's great-nephew.

Thank you for taking the time to answer a few questions for us. We understand you must be very busy with medical school...
Not at all, it was a pleasure to be contacted, so thank you.
It's not every day you meet the descendant of a major figure in French literature. Would you mind introducing yourself to our readers?
Hello. I am 24 and currently in my final year at Leeds Medical School. I am writing this whilst volunteering at a hospital in Fiji which is a bit surreal! Edmond Rostand is my great uncle and namesake; my father emigrated over to England from France when he was young and wanted to honour this great man by keeping his name in the family. We are still very much in touch with our relatives in France, including Edmond Rostand's direct descendants. They do not, however, share his name, a connection to him which I feel very fortunate to have.
I am a keen amateur cook and am heavily influenced by classical French cuisine. The love for my French heritage doesn't stop there. I visit France several times a year and would love to live there someday. Irritatingly, due to Brexit, I am now going to have to apply for my French Passport!
I'm sure many are curious to know: is there a special story behind your parents choosing to name you after the Edmond Rostand?
It's a running joke that my dad named me as such so I would have a fun experience every time I went through French Customs, but more realistically, it was because he is very proud (as we all are) of our family heritage and wanted to keep the name alive. One of Edmond Rostand's sons, Jean Rostand, won a Kalinga prize in Biology so we have lots to be proud of.
What was it like growing up with the name Edmond Rostand itself? Did teachers in school ever take special notice of your name? And does your namesake often raise a lot of eyebrows?
Surprisingly it wasn't that interesting. Pronounced in English, lots of initial reactions are 'like Edmund from Narnia?' before being corrected! Several of my teachers did take notice, but it seemed to be mostly English and French teachers - whilst plenty of people have heard of Cyrano de Bergerac, not many know the author! It tends to be best when I visit France where I have shared some wonderful conversations with many interesting individuals, including with border control.
What are some of your favourite moments from your relative's play, Cyrano de Bergerac?
I know it's a common favourite, but the balcony scene is definitely at the top of the list. It's fascinating to see how much of an influence it has had on various aspects of popular culture. I was amazed to discover that TV hits such as Seinfeld, The Simpsons etc. and many movies have looked to this play for the idea of articulate whispering through the bushes!
I also love how the entirety of the play is written in verse, and even when translated it flows beautifully. Cyrano's character is so well-written and it seems to ring true that you can have beauty OR intelligence but never both!
You've admitted to seeing many different stage productions of Cyrano de Bergerac over the years. Which production (location, year) was your favourite and what made it particularly memorable to you?
I think the most memorable was the performance at the Chichester Festival in 2009. Prior to this, my parents had taken me to see it a few times when I was very young, so there were still bits and pieces missing from my memory. The Chichester experience is the most prevalent in my mind due to the fact that I watched it with many other members of my family. There was an overwhelming sense of pride as we all sat there in the full house to watch a play so special to our family. It was an incredible experience, and to see so many other people enjoying the show made it all the better.
You mentioned that you once had the pleasure of meeting Joseph Fiennes, who played Cyrano in the 2009 Chichester Festival Theatre production. Can you describe your experience meeting Joseph Fiennes? How old were you at the time when you met him?​
It was slightly surreal… I was quite young, around 14, and knew he came from a very famous family. We saw him after the performance in his dressing room; I was at a loss for words but it was a real pleasure. He was very kind and gave us the moulded nose he wore as a gift, which we still have today. It's a favourite at dinner parties, despite the smell!
What other actors from previous Cyrano de Bergerac casts have you been fortunate enough to meet and can you describe what it was like to meet them in person?
I met some at the shows I watched when I was very young and, unfortunately, cannot remember our meetings. As stated before, the best experiences have been from my visits to France. Many wonderful people, upon learning my namesake, have sparked interesting conversations, which are always welcome! I am fortunate to have had some wonderful dinners with wonderful conversation and fantastic people.
Are there any other works by your relative Edmond Rostand that you particularly enjoy?
I have read L'Aiglon and really enjoyed it. Our father used to read it to us in French when we were little and we loved the rhymes! Having read the translated script, I still think the writing is so beautiful! L'Aiglon is also interesting as it pertains more to history and realism with the motif of a weak son and dominant father, which is prevalent throughout the work. Though a wonderful play, the themes in this work seem to starkly oppose Cyrano's romantic ideologies.
Do you think James McAvoy would make a good Cyrano? ​
I've long been a fan of James McAvoy and whilst he may not have the ugliest nose, I certainly think he has an incredibly commanding presence and powerful style and will fit the character of Cyrano very well. I'm very excited to see him take on the role!
I have yet to see him perform in theatre, but the films I have seen of him are superb, particularly The Last King of Scotland.
He is starring in the new TV adaptation of Philip Pullman's His Dark Materials, so I am excited to see his role in that especially since the character he is portraying, Lord Asriel, is very similar to Cyrano.
Do you have any creative hobbies? Writing, visual arts, acting? Do you hope to someday follow in Edmond Rostand's footsteps and maybe write your own play?
Unfortunately the creative genes seem to be limited to his side of the family! I like to think I'm a good actor but so far this theory has only been tested in several games of Charades and pranks on my friends. Whilst I do enjoy writing, it is not a skill I am anywhere near good enough at to create a work as highly praised as Cyrano de Bergerac! The most creative aspect of my life is probably cooking; I absolutely love it and have worked in several kitchens over the years, trying to express creativity through writing my own recipes and plating. There is unfortunately very little room in my study of medicine to allow for such romantic expression though.
I would love to write my own cookbook and eventually have my own bistro bar, which I would attempt to be creative with and decorate myself!
Is there anything else about you, Edmond Rostand, and Cyrano de Bergerac that you would like to share to the West End?
Perhaps, and my friends would agree, that Edmond Rostand didn't have to look too far for inspiration for the big nose! It certainly runs in the family, however, I wish the romantic articulation did instead! I just hope that everyone really enjoys the play; I truly believe it deserves wider recognition, especially when you see how much of an influence it can have on pop culture. It clearly has the potential to inspire many more creative minds.
Well, for what it's worth, we think your nose suits you just fine! Thank you so much for taking the time to talk to us from the other side of the world, maybe we'll have a chance to talk with you again if you get the chance to see the show!
---
Jamie Lloyd's Cyrano de Bergerac starring James McAvoy hits the Playhouse Theatre this November!
The upcoming reimagining of Edmond Rostand's Cyrano de Bergerac is one of the most highly-anticipated London theatre productions of the year. Freely adapted by Martin Crimp and starring X-Men actor James McAvoy, Cyrano de Bergerac tickets for the Playhouse Theatre run are set to be bigger than the titular character's own nose when they go on sale next month! Be sure not miss out on this show come autumn!
🤥
Sign up for our mailing list
to be notified as soon as Cyrano de Bergerac tickets for the Playhouse Theatre run become available in September!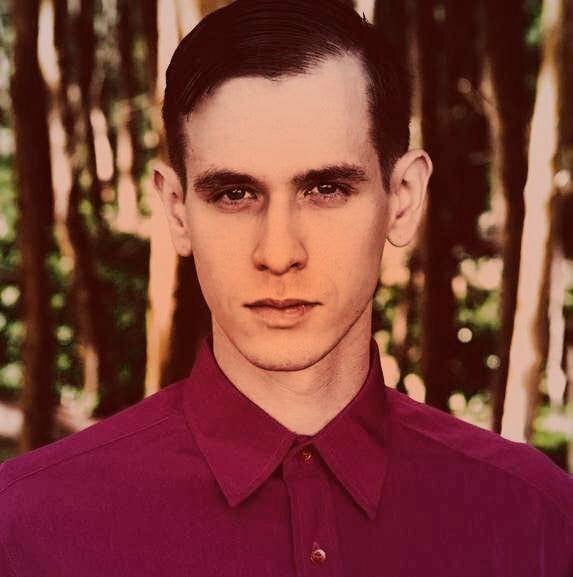 Ephram is a jack of all trades and enjoys attending theatre, classical music concerts and the opera.