Q&A with Louise Jameson from Vincent River
Posted on 26 April 2019
Sure, it may seem like we are living in more progressive times, but the fact of the matter is, homophobia is as disturbingly prevalent as ever, even in the Western world. Russia and Chechyna hunt, persecute and torture gay men. Brunei recently passed laws enabling the death penalty for homosexuality. The list goes on and even America isn't safe. The Orlando Pulse shooting was only just a few years ago, after all. Thus, Philip Ridley's 2000 play, Vincent River, remains just as relevant as ever nearly two decades later.
The West End revival of Vincent River, which is set to open at Trafalgar Studios on 16 May 2019 ahead of Pride in London, stars the spectacular theatre and television actress, Louise Jameson, who helps bring this bone-chilling drama to life. Best known for portraying the companion to the Fourth Doctor on Doctor Who, appearing on EastEnders and Tenko, and for starring in numerous RSC productions (including Romeo and Juliet, Summerfolk, King Lear, and Taming of the Shrew), Louise Jameson reprises her dark Vincent River role as a mother whose boy was murdered in a gay hate crime. Desperate to learn more about her own son, whom she had no idea was a homosexual prior to the attack, she meets with a boy named Davey, who claims to have witnessed the crime scene.
Our blogger, Jade Ali, was fortunate enough to have a little sit-down with Louise Jameson for a rapid-fire Q&A session. Read her interview with the acclaimed actress below.
Q&A session with West End Vincent River star Louise Jameson
1. What is it about this play and/or your character that makes you happy to be reprising this role?
I'm not sure 'happy' is the right word. The part is gruelling and visceral and incredibly hard. But challenging and relevant. It's an epic poem about a very dark subject. A beautifully crafted script, and they don't come along that often.
2. It's been almost 20 years since Vincent River was first staged, do you think the story still resonates today and why?
Yes, I think the play is absolutely resonating with today's politics, with hate crime on the rise and 'queer bashing' in particular. All art is political, but Vincent River in particular.
3. This gay drama is bound to resonate with those in the LGBT community, but do you think it's important for non-LGBT people to see this play too?
Of course, the only way that hate crime can be controlled is by educating the ignorant. It is hard to believe that still, today, people believe being gay is a choice. But it is like being born with blue eyes, or black skin. It simply 'is'.
4. What do you hope audiences will feel when watching/afterwards and what do you think it can teach them?
An audience should leave the theatre slightly altered. That can be happier, sadder, uplifted, angry… but certainly different. I think an audience leaves this one 'wrung out' – but it is certainly thought-provoking. Such an important piece of theatre. The stage has to be a safe place to debate dangerous issues. This play fills that brief perfectly. Mr Ridley contrasts humour with grief, and pathos with politics like an artist paints red beside green, each colour is more vibrant as a result.
5. If your theatre credits are anything to go by, you seem quite the fan of Shakespeare, but what kind of plays draw you in more; plays by older/established playwrights or new/fresh works?
The classics and new writing are my two loves, you are right. And when a classic has a new take that makes it even more relevant, that's my idea of heaven.
6. Your co-star Thomas Mahy made his stage debut in Vincent River at Park Theatre, how have you found working with him?
Tom is a joy. It is a privilege to share the stage with him.
7. You've done a lot of work in both television and theatre, do you have a preference for the type of work you do in regards to stage vs screen?
Not really, it is all script-dependent. I also do an enormous amount of work for audio (writing and directing as well as performing). If the script is good that is all that matters.
8. As well as being an actress, you also teach drama. How does that compare with acting and what is it about teaching that you enjoy?
Watching the student have 'the' breakthrough is where the joy comes. When the demonstrating stops and the being begins.
9. If you could take over any role currently in the West End, which would it be and why?
I loved Come From Away – the ensemble work and the tightness of harmony and movement, and the sheer joy of human generosity was so uplifting. So to be part of that company would be fantastic, but my singing isn't up to scratch so I watch and admire.
10. In just three words, why do you think audiences should be sure they have a ticket for Vincent River?
Because it matters.
---
Win a free pair of tickets to Vincent River at Trafalgar Studios!
Want to win two free tickets to see the highly anticipated revival of Vincent River? All you need to do is have an active Twitter account and simply retweet us here and follow us on Twitter for a chance to win! We will announce the lucky winner on Friday, 3 May. Good luck to you all! #WinWithLTD
Vincent River Trafalgar Studios tickets on sale from £24!
Can't wait for the competition results? Need more than two tickets to see Vincent River? Then book your tickets today for just £24 on select seats. Hurry and get your hands on the best Vincent River tickets now while stocks last!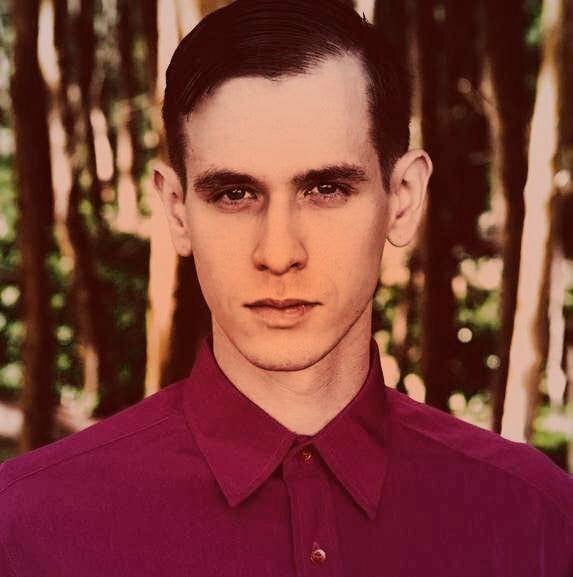 Ephram is a jack of all trades and enjoys attending theatre, classical music concerts and the opera.