Spotlight on Whoopi Goldberg: star of new West End Sister Act musical
Posted on 25 October 2019
It's certainly been a West End whirlwind these past 24 hours following the glorious Sister Act news yesterday. But whoop, there it is! The legendary Whoopi Goldberg is officially returning to her iconic, award-winning role as Deloris Van Cartier this summer for the newly revamped Sister Act The Musical.
Wednesday, 29 July couldn't come any sooner as the highly-anticipated production sets out on a pilgrimage to the Eventim Apollo Theatre where the fabulous sisters are guaranteed to raise the roof! Backed by incredible star power (*cough* Whoopi *cough* Jennifer Saunders *cough*), tickets for the London production of Sister Act The Musical are breaking box office records and 24 October will likely go down in herstory as the most West End tickets sold in a single day for the year 2019.
Ahead of the grand revival of Sister Act, we are casting the spotlight on the show's fabulous celebrity actress, Whoopi Goldberg. Check out our compilation of key Whoopi Goldberg facts below and be sure to book your tickets for Sister Act before they all get snatched up!
Whoopi Goldberg before she was famous
The fabulous stand-up comedian and actress wasn't always known as Whoopi, but rather as Caryn Elaine Johnson. Born on 13 November 1955 in the Manhattan borough of New York City to a family of Baptists, Goldberg had a relatively easygoing upbringing, having grown up in the Elliot Houses project in Chelsea. Her mother Emma Johnson was a nurse and teacher while her father Robert James Johnson, Jr was a Baptist clergyman. She attended both a Catholic School called St Columba's and Washington Irving High School, where she eventually dropped out.
As a child, Goldberg was a huge fan of Star Trek (1966-1969) as she had never seen a black actress on television that wasn't playing a maid or servant. This, of course, is referring to Nichelle Nichols, who played the polyglot, cryptologic linguist, and crew translator Nyota Uhura. Nichols was undoubtedly one of Whoopi's biggest childhood idols and little did she know that she'd go on to star in Star Trek: The Next Generation (TNG) as the recurring character Guinan.
The actress's stage name, Whoopi Goldberg, has a very intriguing backstory. Her first name, Whoopi, actually comes from the famous practical joke device known as a whoopee cushion. The star admitted to being a bit flatulent whilst performing on stage as there is no time to nip to the loo and close the door. Due to her gassiness, her co-stars would often equate her to a "whoopee cushion," hence the name "Whoopi" coming into play.
On the contrary, the actress's stage surname "Goldberg" actually bears a more personal significance as she has claimed the name itself forms a part of her Jewish family heritage. Whilst Whoopi Goldberg is not a practising Jew, her Jewish background is dear to her heart. Nevertheless, in the mid and late-noughties before she declared Jewish ancestry, researcher Henry Louis Gates Jr. traced Goldberg's ancestors and was unable to confirm Goldberg's claims whilst a DNA test from a 2006 documentary entitled African American Lives indicated that she was of just 8 per cent European origin.
Whoopi Goldberg's breakthrough role
The New York-born actress received her breakout role in The Color Purple (1985), in which she played the mistreated Celie and starred opposite Oprah Winfrey as Sofia, Danny Glover (Lethal Weapon series) as Mister, and Laurence Fishburne (The Matrix series) as Swain. Her performance garnered her first Golden Globe Award win as well as a nomination for Best Actress at the Academy Awards.
Riding off her success, Whoopi struck gold again with her performance in the romantic-fantasy-thriller Ghost (1990), in which she played the eccentric psychic Oda Mae Brown opposite Patrick Swayze as Sam Wheat and Demi Moore as Molly Jensen. Goldberg's performance earned her the Academy Award for Best Supporting Actress and her second Golden Globe Award win for Best Supporting Actress, solidifying her career. Goldberg was "golden" and became an undisputed A-list actress of the 90s.
In 1992, Whoopi Goldberg starred in the hilarious, slapstick comedy Sister Act, which not only earned her a third Golden Globe nomination, this time for Best Actress in a Motion Picture Comedy or Musical but also became her most popular and iconic role still to this day. The film was such an overwhelming box office smash that a sequel was swiftly greenlit and released in 1993 entitled Sister Act 2: Back in the Habit. Goldberg's return to the "nunny" role as Deloris Van Cartier made her the highest-paid actress of the time.
An overview of Whoopi Goldberg's acting career: filmography and stage credits
Following the Sister Act sequel (which also managed to recoup its budget and make a decent profit), the unstoppable Whoopi Goldberg continued to slay. Her most notable film credits include the voice of Shenzi the hyena in Disney's The Lion King film (1994), Buckwheat's Mom in The Little Rascals (1994), the voice of Fantasy in The Pagemaster (1994), Myrlie Evers in Ghosts of Mississippi (1996), The Ghost of Christmas Present in A Christmas Carol (1997 animated film), Delilah Abraham in How Stella Got Her Groove Back (1998), Ranger Margaret in The Rugrats Movie (1998), the Cheshire Cat in the made-for-TV film Alice in Wonderland (1998), Valerie Owens R.N. in Girl, Interrupted (1999) opposite Angelina Jolie and Brittany Murphy, Death in Monkeybone (2001), Bernadette Thompson in the Teenage Mutant Ninja Turtles remake (2014), and the voice of Stretch in Toy Story 3 (2010), just to name quite a few.
In addition to her incredible and robust list of film credits, Whoopi Goldberg has also appeared on countless television series, most notably on episodes of 30 Rock, Sesame Street, Tales from the Crypt, The Nanny, The Hollywood Squares, Whose Line Is It Anyway?, Law & Order, Hell's Kitchen, and Robot Chicken.
She had her own talk-show from 1992 until 1993 called The Whoopi Goldberg Show, in which she hosted a total of 200 episodes. She has also hosted numerous awards shows from the 34th Annual Grammy Awards and various Academy Awards shows to the 62nd Tony Awards. Goldberg appeared on the TV movie Pee-wee's Playhouse Christmas Special as herself and has now been co-hosting The View on ABC since 2007, a role that has earned her numerous Daytime Emmy Awards and nominations.
Whoopi Goldberg is also no stranger to the stage with her most notable theatre credits being A Funny Thing Happened on the Way to the Forum, Ma Rainey's Black Bottom, and Golden Dreams. She appeared in the 2010 West End production of Sister Act as Mother Superior and now reprises her role as Deloris Van Cartier for the Sister Act revival, which she helped revise to reflect an older character.
Sister Act 2020 London musical tickets selling fast!
Don't miss your chance to see the one and only Whoopi Goldberg live on the London theatre stage this summer! Tickets are in hot demand and it won't be long before you'll have to pray for more ticket availability! Sister Act West End musical tickets are still available from just £44. Hurry and book your Sister Act tickets now to get the best seats at the Eventim Apollo Theatre in London or you may just live to regret it!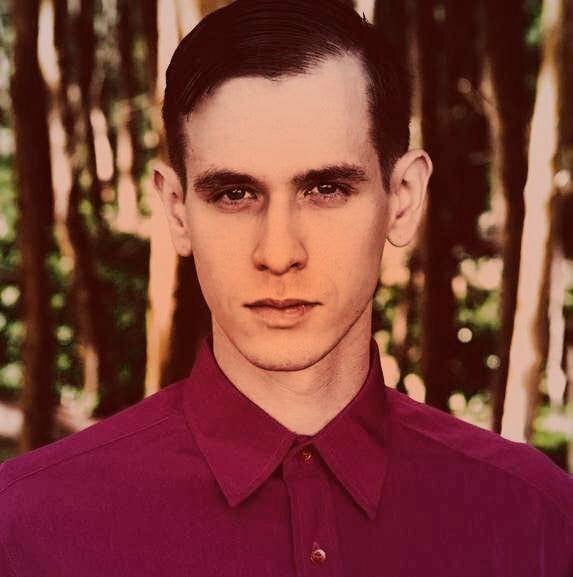 Ephram is a jack of all trades and enjoys attending theatre, classical music concerts and the opera.