The new Come From Away cast has been announced
Updated on 20 April 2020
Come From Away is a certified smash hit here in the West End and has been going strong since it opened early last year. The cast is very much an ensemble and are a strong part of this shows success. The London production began performances at the Phoenix Theatre from 30 January 2019 with many of the original cast members still remaining. However, some of the current cast will be shortly leaving and will see new ensemble members join from 10 February 2020.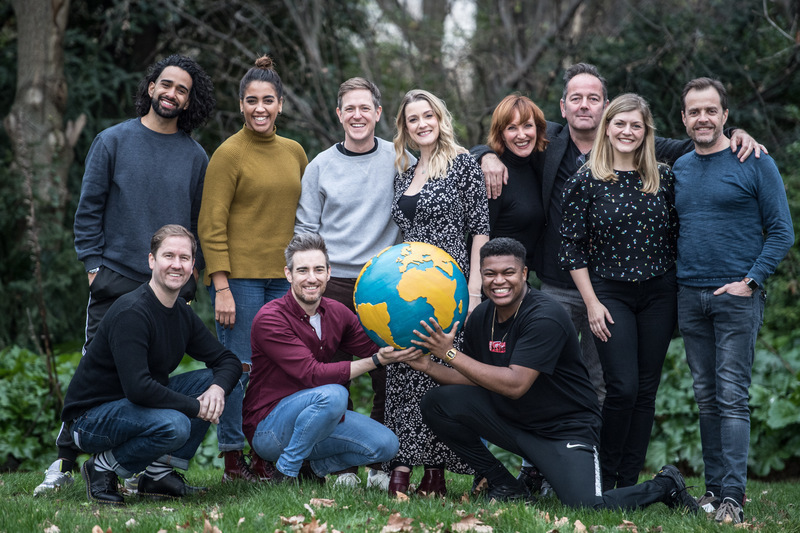 New Come From Away cast members
The new cast members of the West End Come From Away production are Tarinn Callender as Bob and others, James Doherty as Claude and others, Alice Fearn as Beverley/Annette and others, Kate Graham as Diane and others, and Alasdair Harvey as Nick/Doug and others. Also joining are Ricardo Castro, Stuart Hickey, Sorelle Marsh, Micha Richardson and Matthew Whennel-Clark.
The current Come From Away cast that are staying on are Jenna Boyd as Beulah and others, Mary Doherty as Bonnie and others, Mark Dugdale will take over Kevin T/Garth and others, Jonathan Andrew Hume as Kevin J/Ali and others, Harry Morrison as Oz and others, Emma Salvo as Janice and others, and Cat Simmons as Hannah and others. Also, remaining is Chiara Baronti, Alexander McMorran and Jennifer Tierney.
Come From Away creative team
The show has a book, music and lyrics by Irene Sankoff and David Hein and is directed by Christopher Ashley. It has musical staging by Kelly Devine, music supervision and arrangements by Ian Eisendrath, scenic design by Beowulf Boritt, costume design by Toni-Leslie James, lighting design by Howell Binkley, sound design by Gareth Owen, orchestrations by August Eriksmoen, and casting by Pippa Ailion and Natalie Gallacher.
What is Come From Away about?
Come From Away is a moving story set in the days following the aftermath of the 9/11 terror attacks. The show captures the true events that occurred when the US closed the air space and many planes were diverted to a small town called Gander, Newfoundland. The tale tells us of what happens when these planes were unexpectedly diverted and nearly 7000 passengers needed to be taken in. Witness how the community pulled together to accommodate them and what happened during this horrendous real-life event.
Come From Away tickets are selling until 23 May 2020
West End Come From Away tickets are now booking until 23 May 2020! Be sure to book your Come From Away tickets so not to miss out on this smash-hit production. The musical was recently nominated for five WhatsOnStage Awards and continues to sell-out performances night after night! This is one show you won't want to miss!