Top 10 Fun Facts about The Play That Goes Wrong
Posted on 29 April 2019
Are you the biggest London theatre trivia buff out there? Think you know everything there is to know about Mischief Theatre's award-winning show, The Play That Goes Wrong? Well put your knowledge to the test and check out our list for the Top 10 Facts About The Play That Goes Wrong below. You may end up shocked and surprised!
🎫 The whodunit show, The Play That Goes Wrong, is currently booking at the West End's Duchess Theatre until 3 May 2020 with tickets now on special offer. Read more about this flash sale below.
Top 10 facts you probably didn't know about The Play That Goes Wrong
1. It took just four weeks to write.
Henry Lewis, Henry Shields, and Jonathan Sayer together wrote the play in just one month's time. After it was penned, the trio rehearsed the show for an additional four weeks before eventually opening the show in 2013 at the Old Red Lion Pub in Islington to just a four-member audience! But thanks to a good word of mouth, the cozy little pub began packing up to 70 people in its tiny fringe theatre upstairs. From rags to riches, The Play That Goes Wrong is now one of the hottest shows in London's West End, no doubt.
2. The play's three writers were fellow classmates.
The Mischief Theatre trio, Lewis, Shields, and Sayer, actually went to school and graduated together at the London Academy of Music and Dramatic Art. They developed an everlasting friendships thanks to their shared interest in silent films, British comedy, and even the cooky character Mr. Bean, all of which inspired them to create their own stage play disaster stories.
3. The show is mildly violent towards its actors.
In every performance of The Play That Goes Wrong, characters get struck with an object or by each other 19 times. This means that over the course of the Broadway run, which ran for 745 performances and 27 previews, the actors were collectively bopped a whopping 14,668 times. The current West End run has easily seen well over 50,000 thespians hit.
4. The set design is far more complex than its Old Red Lion days.
After the play quickly gained a cult following in Islington, there was pressure from the producers to add a second act, as it was originally only a 60-minute-long show. The creators joined forces with renowned set designer Nigel Hook, who developed a rather complex set that could produce more mishaps onstage. This includes pictures falling off walls, doors sticking, etc. Hook's set was so unique that the Broadway production ended up winning a Tony for Best Set in 2017.
5. Sci-Fi filmmaker J.J. Abrams was once in the audience.
On a day off from shooting Star Wars Episode VII: The Force Awakens, the film's director J.J. Abrams walked into the Duchess Theatre to enjoy a West End show like any reasonable Londoner would. He instantly fell in love with the play and met with the creators backstage after the show to convince them to take the play to Broadway. They had no idea who J.J. Abrams was until long after he left. The Play That Goes Wrong eventually did transfer to America... with Abrams himself becoming one of the producers.
6. The Play That Gets Lit?
During every show, a total of 12 glasses of false Scotch whiskey and paint thinner are poured and drunk by the show's actors. Turn down for what?
7. A total of 19 objects fall from height in every performance, including one (un)lucky actor.
8. The play will have its own TV spinoff series.
It was recently announced a few months ago that The Play That Goes Wrong is to be adapted for the small screen in a special six-part mini-series entitled The Show That Goes Wrong. Set to be filmed in front of a live studio audience in Manchester, the show will serve as a 'sequel' to the West End stage play.
9. An international sensation
The Play That Goes Wrong has conquered the globe, having been staged on six out of seven continents and seen by nearly 2 million theatregoers worldwide. It has gone on to win a number of awards and accolades, including an Olivier, Tony, and Moliere, and its former run in New York City marked the longest running play on Broadway.
10. The mayhem starts well before the play begins.
If you feel like one performance full of laughter isn't enough, try arriving at the theatre a bit early. You'll get more bang for your buck as you witness all the extra mischief and crazy shenanigans both onstage and in the audience that will have you laughing yourself silly well before the lights turn off.
---
The Play That Goes Wrong cheap tickets – save up to £24!
There is now a special flash sale on The Play That Goes Wrong tickets. Book your tickets by 5 May 2019 for the Duchess Theatre production of The Play That Goes Wrong and save up to £24 on select price bands. £59 tickets are now going for just £35, which saves you 41%, whilst £47 tickets are now booking for £25, saving you a whopping 47%!
This flash sale offer is valid for Sunday through Friday performances from now until 16 June 2019 (excluding the performance week of 24 May through 1 June 2019). These affordable tickets for The Play That Goes Wrong are subject to high demand. Book your seats now while stocks last!
🎫 Purchase your London theatre tickets for The Play That Goes Wrong at the Duchess Theatre here.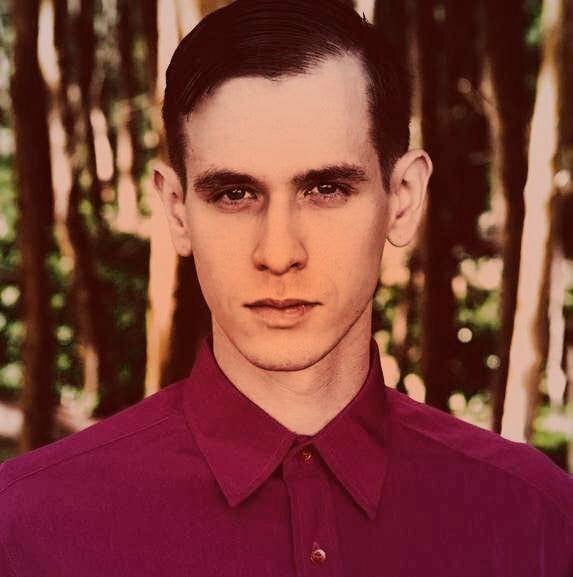 Ephram is a jack of all trades and enjoys attending theatre, classical music concerts and the opera.