#WestEndWishList Hello, Dolly! London revival
Updated on 30 April 2019
It won the legendary Bette Midler her first Tony ever and managed to smash box office records at the Shubert Theatre in New York. Now the critically acclaimed 2017 Broadway revival is rumoured to be transferring to London's West End. But will Hello, Dolly! come to London? Will the Divine Miss M reprise her award-winning role? And just how many times did it take before Hello, Dolly! finally became a critical success on Broadway? Find out the answers to some of these questions and more as we cast the spotlight on Jerry Herman and Michael Stewart's world-famous musical, Hello, Dolly!, as part of our #WestEndWishList series. This nostalgic overview of the musical's history packed with exciting facts will have you wishing for West End Hello, Dolly! tickets in no time!
A West End Hello, Dolly! revival in 2020?
The 2017 landmark revival of Hello, Dolly! on Broadway not only starred a 71-year-old Bette Midler in the titular role, but also took home four Tony Awards including Best Revival and became the highest weekly grossing show in Shubert Theatre history. Now UK theatre fans are desperate to get their hands on those ever-so-elusive London Hello, Dolly! tickets for a production that has yet to be confirmed or even given a home in Theatreland.
But given the revival's overwhelming success in the US, perhaps a West End transfer announcement is just around the corner... 🤞
An 'abridged' Hello, Dolly! history
The musical Hello, Dolly! as we know it now was the end result of a series of adaptations, rewrites and failed box office flops. In fact, there were three plays and a musical written since the 1800s, each subsequent piece being adapted from the version prior to it. In 1835, John Oxenford wrote A Day Well Spent. The play was adapted into a German farcical musical by Johann Nestroy entitled Einen Jux will er sich machen in 1842 and a century later, it was adapted into a 1938 farcical play by Thornton Wilder entitled The Merchant of Yonkers. The play flopped at the box office and the show was almost a lost cause until Wilder rewrote the play in 1955 to expand the Dolly role and The Merchant of Yonkers was aptly retitled The Matchmaker.
Perhaps Broadway theatregoers had finally warmed up to the story's concept of marrying to be successful, thanks in large part to the 1953 film How To Marry A Millionaire, which saw Marilyn Monroe, Betty Grable, and Lauren Bacall teaming up to find rich husbands. Or perhaps, the Thornton Wilder play was simply better a second time around. Regardless, The Matchmaker became an overnight sensation, eventually being adapted into the hit 1958 film of the same name, which starred then-famous theatrical actress Shirley Booth.
In 1964, The Matchmaker was once again reworked by American theatre producer David Merrick into a new musical comedy entitled Hello, Dolly! and written by Michael Stewart (book) and Jerry Herman (music and lyrics). The original Broadway musical was a powerhouse production that broke records at the time when it won 10 Tonys out of 11 Tony Award nominations – a record that went undefeated for 37 years. (The record is now currently held by The Producers (2001) with 12 Tonys.)
Hello, Dolly! premiered in the West End in 1965 and has since been revived on Broadway four times (1975, 1978, 1995, 2017) and revived in the West End just once (2009). Perhaps the most groundbreaking revival was the 1975 production at Broadway's Minskoff Theatre, which featured an all-black production starring Pearl Bailey and Billy Daniels at a time when blaxploitation was an incredibly popular film genre in America (Anyone remember the bizarrely-awesome 1978 film, The Wiz, starring Diana Ross and Michael Jackson?)
Has the plot of Hello, Dolly! The Musical withstood the test of time?
Short answer: 'Hello' no.
Seeing as how the plot of Hello, Dolly! can be traced all the way back to John Oxenford's 1835 English play, A Day Well Spent, it's pretty safe to say that the Herman and Stewart musical is not timelessly relevant – the female characters are essentially reliant on marrying a sugar daddy while the men sing an entire song about needing a submissive housewife at home. However, despite these patriarchal themes, the musical remains timelessly entertaining all the same, and fans of the musical are willing to overlook these now archaic concepts of a bygone era.
Why Hello, Dolly! should be on your West End wish list
See above.
No seriously, look at how much the general public loves Hello, Dolly! With a total of five major revivals in both London and New York, 14 Tony Awards, three Laurence Oliver Awards, and unprecedented box office records, it's clear there's a high demand for Hello, Dolly! tickets worldwide and fans will be rushing for tickets as soon as a West End transfer is announced. And while it's likely Bette Midler has said 'So Long Dearie' to the role for good, it only takes a moment to keep your fingers crossed and wish for the best.
Sign up for our mailing list to find out all the latest West End Hello, Dolly! news.
---
Read our last #WestEndWishList article for Broadway's Mean Girls here.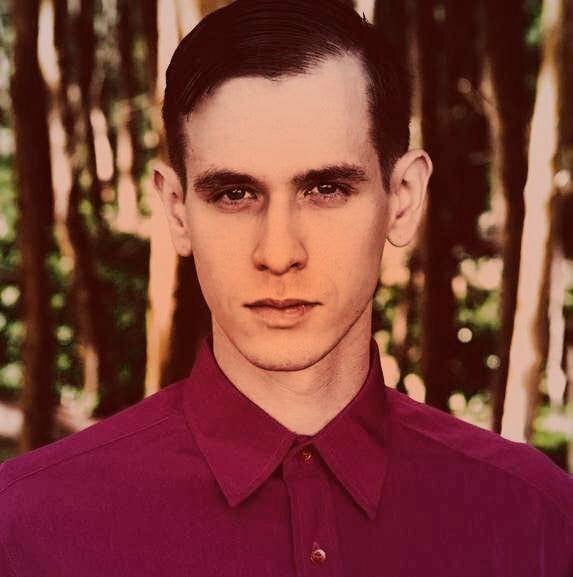 Ephram is a jack of all trades and enjoys attending theatre, classical music concerts and the opera.