#WestEndWishList Mean Girls
Updated on 24 January 2020
Is the West End a carb? 2020 is shaping up to be a big year for Theatreland thanks not only to the announcement that Disney's Frozen The Broadway Musical will be premiering at the Theatre Royal Drury Lane following the venue's 45-million-pound renovations, but also to recent rumours spread by Baz Bamigboye of the Daily Mail that Tina Fey's Mean Girls is eyeing an autumn 2020 West End premiere. Grool!
We are all 'a pusher' for seeing The Plastics live on the West End stage! Read our fetch guide about Mean Girls below as part of our #WestEndWishList series.
Mean Girls tickets among the fastest-selling on Broadway
Following initial speculation last spring that Mean Girls would be heading to the West End and backed by incredible ticket demand on Broadway, producers Sonia Friedman and Lorne Michaels (also the producer of the original 2004 film) have dropped even more hints that Mean Girls in London is, like, totally happening! The duo have reportedly been searching for the right venue while also confirming their team's schedules for 2020.
Mean Girls 2.0 – new and improved for the 2010s?
The original 2004 blockbuster starring Lindsay Lohan and Rachel McAdams was a love letter to a generation. Taking inspiration from 1995's Clueless and kicking it up a notch, it has become an unforgettable entry in the teen movie genre. Despite having been released long before smartphones and social media addictions, Mean Girls can't help it that it's still popular. Regardless, the new musical by Tina Fey has been updated to reflect more current trends and technology – many of the characters are caught up in how many Instagram followers they have and how many likes their selfies get. 2004 was still early even for Myspace, but the new show really takes advantage of this new phenomenon, thus defining a whole new generation. One such moment that captures this is when Gretchen Weiners proclaims, 'Sometimes I feel like an iPhone without a case. Like, I know I'm worth a lot, and I have a lot of good functions, but at any time I could just shatter.'
Differences between the Mean Girls film and Broadway musical
The most obvious difference in the Broadway musical is, of course, the music. Tina Fey's husband, composer Jeff Richmond, provided the show's score with lyrics by Nell Benjamin (co-writer of the score for Legally Blonde The Musical). The most notable songs from the Mean Girls musical include 'Where Do You Belong?' in which Cady is introduced to the many cliques at North Shore High, 'Revenge Party' in which Cady and Janis plot their revenge against Regina George, and, of course, 'Meet The Plastics' in which the most popular girls at school make their big entrance, originally set in the film to Missy Elliott's 'Pass That Dutch'.
Fans of the many quotable profanities and vulgar language from the film may be a little disappointed with the Broadway musical, which has drastically toned down or even removed the many popular sayings. Regina now refers to herself as a 'fugly cow' instead of a 'fugly slut' and you can say goodbye to the infamous "Boo you whore" oneliner. That being said, it can be argued that not retaining all these classic lines is a good thing. The musical has room to spread its own wings and to avoid being a rehash of the film. And the limit does not exist for all-new vulgar quotes: 'If you don't dress slutty, that's 'slut-shaming' us,' says Karen in response to Cady's 'scary' Halloween costume.
What else to expect from the Mean Girls musical?
The 'girl who doesn't even go here' now has a backstory and we finally find out why she was at North Shore in the first place during the famous intervention scene. We also learn that Karen Smith spelled 'orange' with a 'd' and we even get a Trump joke from Regina: "If you're going to be happy in life, Cady, you have to not care what people say about you. Like truly not care. That's what I keep trying to explain to the president on Twitter but he blocked me." And there are plenty more new quotes where that came from!
As far as the cast is concerned, the highly likely West End transfer of Mean Girls is rumoured to see Erika Henningsen reprise her role as Cady Heron. The actress has expressed her interest in crossing the pond, but Mean Girls fans will just have to wait and see.
We can already envision it, though – wearing pink to the theatre for Wednesday performances. Mean Girls, you can definitely sit with us!
---
Read our last #WestEndWishList blog on Broadway's Anastasia.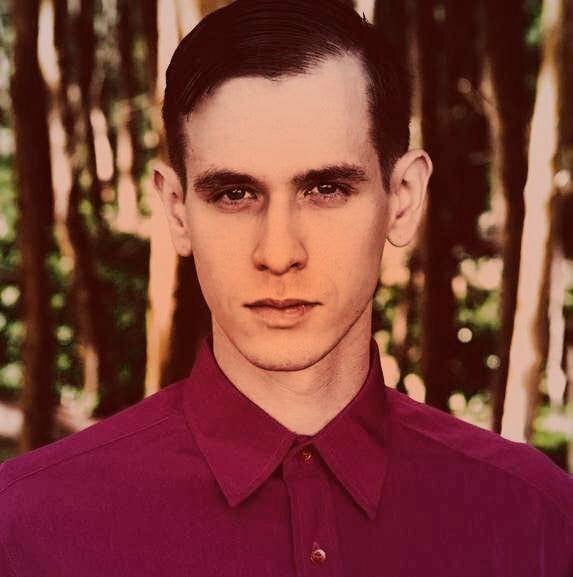 Ephram is a jack of all trades and enjoys attending theatre, classical music concerts and the opera.