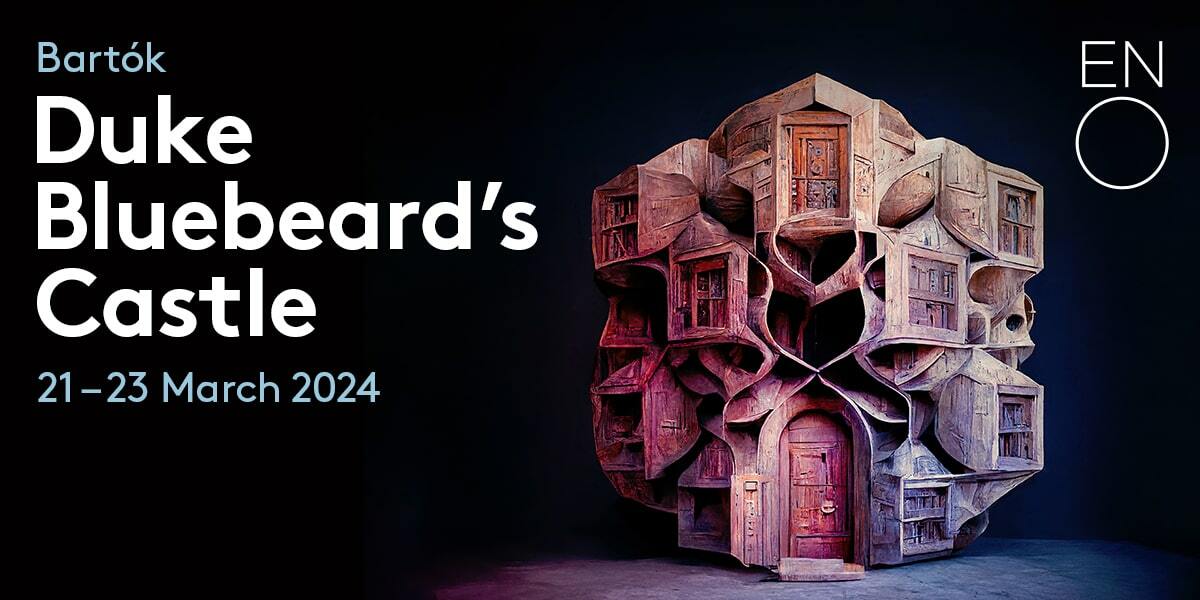 Unlock the secrets of Duke Bluebeard's Castle in this haunting journey into darkness...
Tickets for Duke Bluebeard's Castle for the 2023 ENO season are available now!
In the deepest corners of the mind, a lurking shadow bides its time.
Bartok's operatic masterpiece tightly grips the senses and defies classification. Within the confines of Bluebeard's Castle, we encounter the story of a tormented soul…with a symbolic depiction of the eternal struggle between genders, this gripping classic invites you to take a trip to Bluebeard's Castle. Book your tickets today!
About Duke Bluebeard's Castle
Judith ventures through the dusky castle of her enigmatic spouse, Duke Bluebeard. Behind each locked door, there is a hidden chamber, and with each turn of the key, his troubled psyche is revealed.
The first chamber is one of unspeakable torment. The next reveal an armoury. Behind another lies a treasury, brimming with riches - but no amount of money can fill the void that haunts him. 
Amidst the gloom, she discovers a beautiful garden, an oasis of respite…but the journey doesn't end there. Judith pushes forward until she stumbles upon a seventh, final chamber of mystery, the room where her fate awaits.
The cast and creatives of Duke Bluebeard's Castle 
Presented as a semi-staged concert performance by two internationally acclaimed performers in an hour of gripping psychodrama, this production is a two-hander, with award-winning Welsh soprano Natalya Romaniw singing Judith and Canadian baritone John Relyea, one of today's finest basses, as Bluebeard. Duke Bluebeard's Castle is conducted by Martyn Brabbins, ENO's Director of Music.
Duke Bluebeard's Castle tickets are available now!
Watch as a marriage unravels, torn by the revelation of long-held secrets, haunting memories, and the weight of unresolved emotional wounds. Book your tickets for this classic at the London Palladium now!
Age restriction
To be confirmed.
Running time
1 hour 5 minutes (no interval)
Performance dates
21 - 23 March 2024