Broadway musical Be More Chill to transfer to The Other Palace in 2020
Updated on 8 October 2019
It's been recently confirmed that Broadway's Be More Chill musical is set to make its UK premiere at London's Other Palace in spring 2020. The new staging of the mind-bending, feel-good musical will run at the venue for 11 weeks with tickets for Be More Chill expected to go on sale Tuesday, 8 October 2019. Read all about the new London transfer below.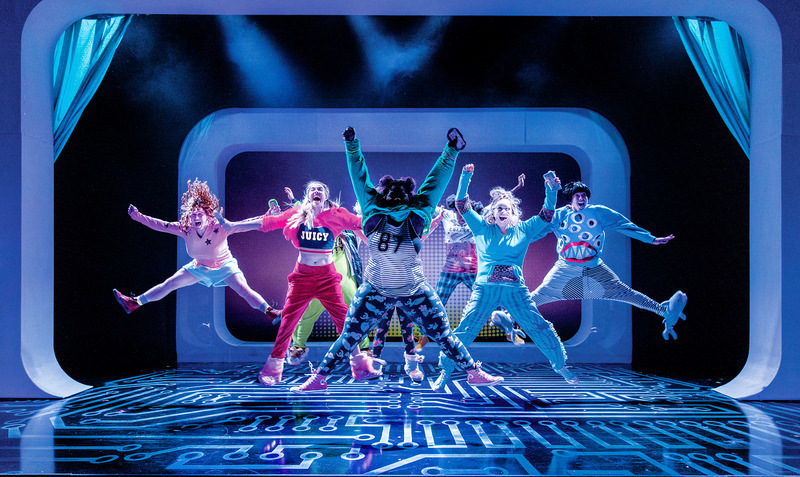 From New York to London: Be More Chill transfers to The Other Palace in 2020!
It has just been announced that Be More Chill The Musical will be arriving at The Other Palace in London on 12 February 2020, just a week after the highly anticipated Amelie The Musical wraps up its winter run at the venue. Be More Chill will play until 3 May 2020, with perhaps a West End transfer on the table if all goes smoothly.
What is the Be More Chill musical about?
Be More Chill tells an atypical teen love story that boasts an innovative plot to help keep it fresh and exciting. High school student Jeremy Heere is a social outcast constantly taunted by the popular boy in school and bully, Rich Goranski. Jeremy's high school crush Christine Canigula has problems of her own when she signs up for the school play, A Midsummer Nightmare (About Zombies), to get people to finally acknowledge her existence.
After Jeremy gets jealous when another cool kid flirts with Christine, he meets Rich in the bathroom and discovers the secret to his success: a SQUIP pill (super quantum unit Intel processor). The pill implants a supercomputer into Jeremy's brain that will tell him what to do and say to "be a little more chill" and finally fit in with the crowd. But will the two conflicting voices inside Jeremy's head be a little too much for him to handle?
Be More Chill London cast and creatives
UK casting for Be More Chill has yet to be announced but will be handled by Will Burton. The new London musical, which markets itself as a cross between Little Shop of Horrors and Dear Evan Hansen, is to be directed by Stephen Brackett, who returns to direct from the New York run.
Be More Chill also features costume design by Bobby Frederick Tilly II, lighting design by Tyler Micoleau, set design by Beowulf Boritt, choreography by Chase Brock, projection design by Alex Basco Koch, sound design by Ryan Rumery, music vocal arrangements by Emily Marshall, musical supervision and orchestrations by Charlie Rosen, music and lyrics by Joe Iconis and a book by Joe Tracz.
The musical Be More Chill is based on the book of the same by Ned Vizzini. A film adaptation has already been given the green light and is now in pre-production.
Why see Be More Chill in London in 2020?
Because Be More Chill has such catchy tunes that your brain will be filled with earworms in no time! Just give 'The SQUIP Song' and 'More Than Survive' a listen and see hear for yourself! The Original Broadway Cast Recording is available on Spotify and other streaming platforms!
It's also worth mentioning that Be More Chill is a multi-award-nominated and multi-award-winning production, which is all the more reason to be crashing ticket booking sites and rushing to The Other Palace this spring!
The original Broadway production at the Lyceum Theatre in New York was nominated for the 2019 Tony Award for Best Original Score written by Joe Iconis and also received four Outer Critics Circle Award nominations and eight Drama Desk Award nominations, including for Outstanding Musical, Outstanding Lyrics and Music, Outstanding Orchestrations (Charlie Rosen), Outstanding Costume Design (Bobby Frederick Tilly II), Outstanding Projection Design (Alex Basco Koch), Outstanding Featured Actor (George Salazar) and Outstanding Featured Actress in a Musical (Stephanie Hsu).
Be More Chill was also voted Favorite New Musical for the 2019 Broadway.com Audience Awards and notably took home 10 Theatre's Fan Choice Awards out of 14 nominations, including the award for Best Leading Actor in a Musical (Will Roland). The Broadway sensation has received so much awards buzz, it would be shocking if it weren't shortlisted for a fleet of awards next year for its long-awaited UK run.
Be More Chill tickets London on sale now!
The Off-West End London transfer of Be More Chill will be on sale next week, and given its overwhelming popularity across the pond and cult status, we highly recommend booking your tickets as soon as possible for the big London premiere.
Be More Chill Other Palace tickets are no on sale. Get ahead of the game and book your seats early! Also be sure to follow our news pages for all the latest developments, including Be More Chill West End transfer info, London theatre ticketing info, London casting information, and more!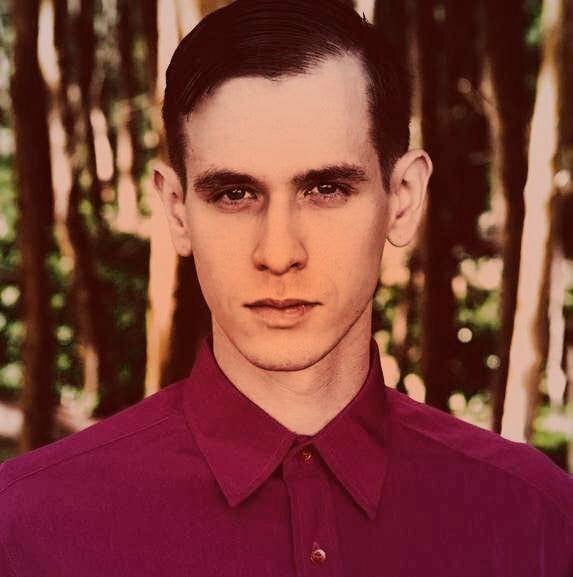 Ephram is a jack of all trades and enjoys attending theatre, classical music concerts and the opera.