Caroline, or Change: Louisiana in the '60s
Posted on 5 December 2018
Caroline, or Change has an impressive pedigree, moving from rave reviews in Chichester and Hampstead to the buzzing Thames-side Playhouse Theatre in London. I have to confess, I struggled at first to work out what was going on this musical and where the story was going. I'm not sure what I expected, but faced with a kitchen of singing white goods and an extremely vocal radio, I felt I needed to concentrate hard to make sense of this show.
This is an Olivier Award-winning show with some of the best voices I've heard for some time. I particularly loved Caroline's daughter – a sassy, opinionated young lady who can really move in the show's dance numbers and who really embodied the character – full of frustration and love and kindness, and a sense of injustice that she cannot keep in check.
Little Noah was also very endearing and worked hard throughout the show to play a very challenging role – that of an eight-year-old boy whose mother had died and who was heartbreakingly sad and angry and needy. I thought he acted and sang brilliantly and never let the energy levels drop.
The musical has been labelled "playful and funny" but I struggled to witness that until we were way into the show. It is confusing at first but stick with it and you'll find that there are some great dance numbers (I loved Caroline's kids who didn't miss a beat) and some amazing Motown-style ensembles.
Caroline, or Change is a show with a message (several in fact) and the sadness is evident throughout. The bigger message about the need for change is never far away, and the story also serves as a vehicle for telling one person's experiences while highlighting the reality of living in that era. There is a fair balance of humour as the play develops, and the scene depicting the family meal is truly a "break in the clouds" reminding me of the similarities and parallels across all family events, no matter the religion. People say extremely inappropriate things at times – both the employer and the employee in this case – and it is a reminder that hurt often goes so deep, and money cannot buy complete obedience.
The two prominent women in this piece (Mrs. Geller and Caroline) have strangely similar needs. They both require affection and connection, and even friendship, but they don't manage to find it in each other. It did leave me wondering why, considering how circumstances can inhibit our natural desires.
I loved the symbolism when Caroline's story was being told. Set in the basement laundry of an American household in 1963, Caroline's new-born babies are represented by some very life-like bundles of laundry – fab. The sets and costumes do take centre stage in this production, as they are pretty impressive, with a radio being personified as a Supremes-type trio, and a devil-like dryer playing against the angelic, bubbly (literally) washing machine.
A good proportion of the audience near me gave a standing ovation, and, on a Thursday in a theatre that was not full, this was impressive.
Quite a "thinky" night for me, so come prepared for some good music, great voices, and lots of thought-provoking and complex messages to unravel.
Tony Kushner's Caroline, or Change is directed by Michael Longhurst and features compositions by Jeanine Tesori. The musical is now playing at the Playhouse Theatre in London and is currently booking until 6 April 2019.
---
Save 50% on tickets to Caroline, or Change! This offer is valid for performances from Monday through Friday between now and 15 December 2018.
Purchase cheap tickets to Caroline, or Change at the Playhouse Theatre.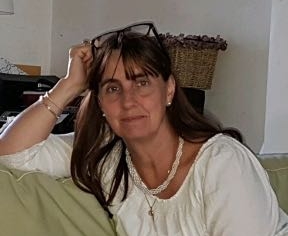 Carole has been interested in theatre and circus for many years. She now blogs for View From the Cheap Seats and London Theatre Direct when she gets the chance.