Casting announced for The Permanent Way at The Vaults
Posted on 23 July 2019
All aboard! David Hare's The Permanent Way finds its cast for the upcoming London run. Staged beneath Waterloo Station at The Vaults, the all-new immersive production opens on 13 September 2019 for a strictly limited engagement.
The Permanent Way London cast announced
The award-winning play by David Hare will be a given a new lease of life with the thought-provoking, site-specific production set to be staged at London's popular subterranean venue, The Vaults, located under Waterloo Station. The alternative theatre production of The Permanent Way marks the show's first major revival, with the play having first premiered on Broadway before transferring to the National Theatre back in 2003.
The cast of David Hare's The Permanent Way is set to star Anna Acton (The Bill, EastEnders) as "Investment Banker/A Second Bereaved Mother," Jonathan Coote (co-founder of Red Shift Theatre Co, As You Like It, Emil and the Detectives, Home) as "A Senior Civil Servant/A British Transport Policeman/Another Senior Operating Executive/Lord Cullen," Paul Dodds (RSC's The Merry Wives of Windsor, Romeo & Juliet, and Macbeth) as "John Prescott/A Leading Entrepreneur/A Rail Union Leader/Technical Director of a Maintenance Company/A Squadron Leader," Jacqui Dubois (Ghost The Musical, Looking for Obama) as "Dawn/A Bereaved Mother," Lucas Hare (The Curious Incident of the Dog in the Night-Time, The Crown, Die Another Day) as "A High Powered Treasury Thinker/A Managing Director of Railtrack," Gabrielle Lloyd (The Heresy of Love at The Globe) as "A Campaigning Solicitor/A Bereaved Widow," Tej Obano (EastEnders, The Jumper Factory) as "A Senior Rail Executive/A Young Man in Denim/A Vicar of Hatfield," Sakuntala Ramanee (East Is East at Trafalgar Studios), and Jonathan Tafler (The Mousetrap at St Martins Theatre, The Crucible UK tour) as "An Experienced Rail Engineer/A Bereaved Father/A Scottish Literary Editor."
The Permanent Way creative team
The new London production of The Permanent Way is directed by Alexander Lass, who received 2017 Stage Debut Award nomination for Best Director for his work on 46 Beacon at Trafalgar Studios 2. Other directorial credits of Lass's include Associate Director on the West End production of No Man's Land and on the Theatre Royal Bath production of Shakespeare In Love.
The Permanent Way features lighting design by Rick Fisher, costume and set design by Ruth Hall, sound design by Roly Witherow, movement direction by Siân Williams, casting by Ellie Collyer-Bristow CDG, and Debbie Hicks as Producer.
What is The Permanent Way about?
British Railways had been under state ownership since 1948, that is, until Margaret Thatcher sold off British Rail Engineering, Travellers Fare, British Transport Hotels, and Sealink ferries in the 1980s. Thatcher's successor, John Major, continued her dirty work and the railways were fully privatised in 1993. The Permanent Way is a self-aware, intelligent, and moving play that dares to interrogate the disastrous aftermath caused by the botched privatisation of Britain's railway system. It is told through a series of first-hand accounts of those who engaged in the privatisation, from Civil Service mandarins to railway passengers. At a time when fears of NHS privatisation run rampant, this spectacular verbatim work asks difficult questions of mismanagement, corruption, and responsibility. Have we learned from our past, or are we in for another rude awakening?
Director Alexander Lass stated that The Permanent Way feels timely given the UK railway's need for a revolution. The play's author David Hare had assumed his 2003 play would have become outdated by now, but 15 years later, the play's subject matter of British Railways has proven that it is simply a metaphor of how badly the British people were governed.
The Permanent Way tickets for The Vaults run on sale from just £24 and up!
This highly innovative new staging of David Hare's The Permanent Way is only booking until 17 November 2019. This limited engagement is enough to make theatregoers swarm the box office. Be sure you catch this speeding train on time and book your tickets for The Permanent Way before they pull out of the station. Tickets for The Permanent Way are currently on sale from just £24 and up, so be sure to act fast!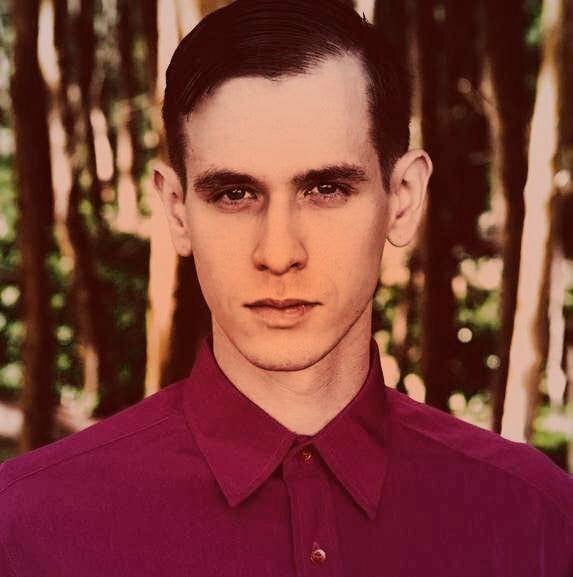 Ephram is a jack of all trades and enjoys attending theatre, classical music concerts and the opera.