Christmas Countdown Q&A with Lucie Jones of A Christmas Carol at the Lyceum Theatre
Posted on 7 December 2018
If you're not as light as feather, happy as an angel, or merry as a school-boy about the upcoming Lyceum Theatre production of A Christmas Carol…well you should be! Starring alongside Griff Rhys Jones (Ebenezer Scrooge) is none other than Eurovision's Lucie Jones! The Welsh singer became a household name in 2017 when she won the chance to represent the UK in the Eurovision Song Contest with her UK Top 100 single 'Never Give Up On You.' The young star is also famous for starring as Elle Woods in Legally Blonde, Cosette in Les Miserables, Maureen Johnson in Rent and Molly in Ghost The Musical!
As part of our Christmas Countdown Q&A series, we sat down with the wonderful Lucie Jones for a rapid-fire interview. Read our holiday Q&A with Lucie Jones below and don't forget to follow her on Twitter!
1. What are you doing for Christmas this year?
Christmas lasts all month for me, so I am doing so many fun Christmassy things! For the actual day itself, I'll be in Paris with my in-laws!

2. What's your favourite Christmas song?
'Fairytale of New York' is literally my favourite song of all time.

3. Can you name all of Santa's reindeer (without the help of Google)?
Dasher Dancer Dancer Donner Vixen. Is Blitsen one? Rudolph. George. Fred. Harry, Hermione.

4. Will you be seeing any theatre this Christmas?
I usually try and see a few pantomimes when I have friends in the show! I just came back from NY where I saw Waitress, Frozen, Pretty Woman and Mean Girls so I am SPENT!

5. What's the funniest gift you have ever received?
I used to have a little reindeer that you could press down and it would drop a chocolate raisin from its back end. I loved it.

6. What's your go-to Christmas film?
So many! I've been watching them for ages this year already. I do love The Holiday, and Love Actually. Elf. It's a Wonderful Life. SO MANY!

7. Have you ever 'regifted' something before?
I haven't actually. I 're-gift-BAG' a lot. Be sure to take the name tag off the gift bag and you're good to go. #savetheplanet

8. What are your Christmas traditions?
Every year on Christmas eve, if I am spending Christmas at home, I go to the local pub and meet with loads of my old school friends that I may not have seen all year. It's one of my fave traditions!

9. What do you hope to find in your stocking this year?
Oh, I have no idea! I always love a chocolate coin.

10. Which person would you most like to meet under the mistletoe?
You will never know. (David Beckham)

11. Which Christmas food do you most look forward to?
CHOCOLATE LOG! Oh, it's so so good. Christmas dinner with mint sauce though. So many foods. Cheese board. Red wine with said cheese board. Chocolate coins. ALL THE FOOD.

12. What's your favourite Christmas memory?
I was really lucky growing up – my parents made such a huge effort every single year (still do!) to make Christmas a really special time. We always have loads of family and friends around us for the whole festive period which I love! I have memories with our loved ones from most years!
---
Lucie Jones reprises her role as Emily and the Ghost of Christmas Future from last year's sell-out production of A Christmas Carol.
Save 49% when you book tickets to the 10 December evening performance and 17 December matinee performance of A Christmas Carol at the Lyceum Theatre. Hurry and book your tickets now while stocks last!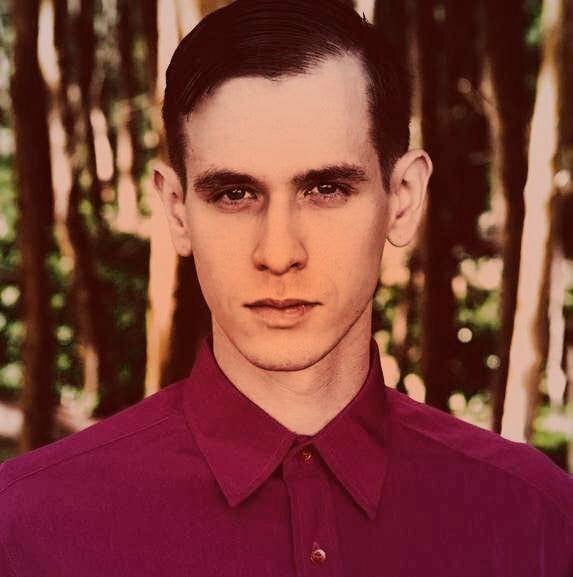 Ephram is a jack of all trades and enjoys attending theatre, classical music concerts and the opera.