Do you know these 7 facts about A Very Expensive Poison at the Old Vic?
Posted on 20 June 2019
This upcoming play about politics and radioactive villainy was first announced as a brand-new piece for Part Two of The Old Vic's Fourth Season before ultimately being delayed and later added to the Old Vic Theatre's Fifth Season. But now that the show has finally left development limbo, rest assured London theatre fans can finally get a taste of A Very Expensive Poison (not that kind of taste) at The Old Vic Theatre this August. But what exactly is this new Lucy Prebble play about and what are some of the key facts you should know about this daring new production? Find out below!
7 facts you probably didn't know about Lucy Prebble's

A Very Expensive Poison
1. It's an innovative, electrically-charged play that recounts the events behind the notorious radioactive murder of Alexander Litvinenko, which took place right in the heart of London in 2006. In the play, we see ex-FSB officer Litvinenko journey from Moscow to London with his wife, Marina. It chronicles the investigation by police and the murderous scheme at the Millennium Hotel before leading up to the penultimate scene in an emergency room at a North London hospital where doctors attempt to diagnose their patient's mysterious illness. Thanks to Lucy Prebble's stage adaptation of Luke Harding's jaw-dropping exposé, the Litvinenko murder will forever be remembered as one of the most shocking assassinations to ever take place on British soil.
2. A Very Expensive Poison is based on journalist Luke Harding's book, which The Guardian hailed as both 'an amazing and horrifying story.' Luke Harding found himself in hot water when he realised he had travelled on the same aeroplane on which Litvinenko's assassins transported the radioactive poison known as polonium-210.
3. This play about the death of Russian spy Litvinenko marks Lucy Prebble's first new play in seven years. The playwright has a number of highly successful shows under her belt, including the National Theatre production of The Effect, which tells the love story of Tristan and Connie, who volunteer to participate in a clinical drug trial. The pair manage to steer the trial in the wrong direction to the dismay of the clinicians in this humanistic play that explores the limits of medicine when intersected with physical attraction and destiny. Another acclaimed work by Prebble includes ENRON, a Chichester Festival Theatre production that transferred to both Broadway and London's West End. The play chronicles the Enron financial scandal and subsequent bankruptcy.
4. The director of A Very Expensive Poison will be John Crowley. The famous Irish theatre and film director is perhaps best known for directing the BAFTA Award-winning film Brooklyn, his debut film Intermission, as well as Broadway plays The Present and the Tony Award-nominated The Pillowman. Crowley also directed the upcoming film adaptation of The Goldfinch, the Pulitzer Prize-winning book by Donna Tartt.
5. The new Lucy Prebble play boasts a bizarre mix of high-tension thrills, true events, and vaudeville theatre vibes. This approach helps A Very Expensive Poison hit very close to home as fact and fiction blend into one.
6. A Very Expensive Poison features a very extensive cast. The play will surprisingly have a rather large ensemble as the story weaves through a series of different countries over the course of 25 years as it explores how mankind has ended up where it has today. Perhaps also serving as a subtle commentary on Brexit, A Very Expensive Poison dares to examine Europe as it is faced with a potential collapse amidst a "Second Cold War" that has once again pitted East and West against each other.
7. The upcoming Old Vic play is designed by the Tony Award-nominated designer, Tom Scutt. The young and chic London-based designer is best known for his show-stopping designs for the MTV Video Music Awards and for his work on the sets of King Charles III at the Almeida Theatre and Woyzeck at London's Old Vic Theatre.
---
Lucy Prebble's

A Very Expensive Poison Old Vic

play tickets on sale now from £24!
You don't want to miss the world premiere of Lucy Prebble's first new play in seven years in which a man attempting to flee pays with his life. Mixing high-stakes global politics with the notorious death of Russian spy Alexander Litvinenko, this highly-anticipated production is bound to be a season highlight. A Very Expensive Poison tickets are not very expensive, so be sure to book your tickets early to secure the best seats at The Old Vic at the best prices beginning from £24.
🎫 Book your A Very Expensive Poison Old Vic Theatre tickets now from just £24 and up.
________________
A Very Expensive Poison The Play opens at the Old Vic Theatre on 24 August 2019 and is booking until 28 September 2019.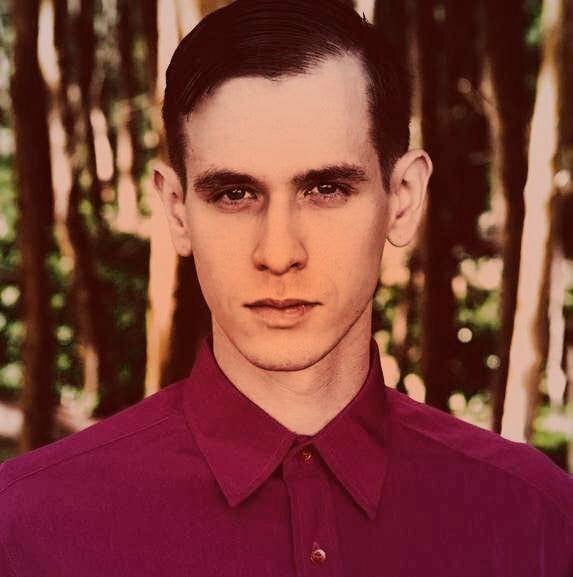 Ephram is a jack of all trades and enjoys attending theatre, classical music concerts and the opera.