What's on at The Old Vic for Season 5 (2019-2020)?
Updated on 21 June 2019
The Old Vic Theatre has announced the official line-up for their highly anticipated fifth season with Matthew Warchus as Artistic Director. Aptly stylised as #OVSeason5, the new Old Vic season boasts an unprecedented star-studded cast featuring the likes of Alan Cumming and Daniel Radcliffe, who together star in Samuel Beckett's Endgame, along with The Crown's Matt Smith and Claire Foy, who will reunite to star in the existential Duncan Macmillan play, Lungs.
Also noteworthy are the official performance dates for the previously announced A Very Expensive Poison, which have finally been confirmed following loads of initial hype and buzz last year. The all-new stage adaptation by Lucy Prebble is based on Luke Harding's account of the Alexander Litvinenko assassination.
After receiving a fleet of five-star reviews, Jack Thorne's version of A Christmas Carol directed by Matthew Warchus is also set to return to the venue this holiday season.
Featuring heavy themes of what Warchus has described as 'dark fantasia' and 'contemporary dilemmas', the new politically-charged Old Vic Theatre season is sure to raise the bar high.
Old Vic Season 5 tickets are on sale now! See the official #OVSeason5 line-up below and be sure to book your tickets early to secure the best seats and prices while stocks last. Old Vic shows starring A-list celebrity actors are subject to high demand.
​19 Aug - 28 Sep 2019 (45 performances)
A Very Expensive Poison
Originally intended for the Old Vic's Fourth Season, Lucy Prebble's long-awaited adaptation of Luke Harding's A Very Expensive Poison will finally receive its world premiere this summer following a series of production setbacks. The dark and gripping tale is based on true events that played out back in 2006 when the Russian spy, Alexander Litvinenko, who had taken refuge in London, took a sip from a drink laced with poison – polonium-210 – while at a seemingly innocent meeting with Andrey Lugovoy, whom Russian authorities have now refused to extradite. At a time when Trump, Bolsonaro, Orbán, Erdoğan, Putin, and Babiš pose a threat to democracy as we know it, all for the sake of their own personal gains, and at a time when the doomsday clock continues to tick closer and closer to midnight, A Very Expensive Poison is ready to spread the word that enough is enough with the corruption and cover-ups.
🎫 Book your A Very Expensive Poison Old Vic tickets.
---
⭐ Star Power ⭐
14 Oct - 9 Nov 2019 (28 performances)
Lungs
Claire Foy and Matt Smith trade in The Crown to star in a new production of Duncan Macmillan's existential, climate change-themed drama, Lungs. The world's getting hotter. Glaciers are retreating. Sea levels are rising. Populism is at an all-time high. But one thing's for certain – the world is an unstable mess. How could anyone selfish enough to bring up a child in a world that has no future? That's precisely what the protagonist couple in this minimalist marvel must come to terms with as they struggle with antinatalism and anthropogenic guilt. Lungs The Play received its world premiere in 2011 at the Studio Theatre in Washington DC before transferring to the UK in 2013 in an Off West End Award-winning production that starred Alistair Cope and Kate O'Flynn. The Old Vic Theatre production will be directed by Matthew Warchus and tickets for Lungs are expected to sell out as rapidly as the polar ice caps are melting. Get your hands on these hot tickets now whilst you still can!
🎫 Book your Lungs Old Vic tickets.
---
23 Nov 2019 - 18 Jan 2020 (62 performances)
A Christmas Carol: A Version by Jack Thorne
Matthew Warchus' smash-hit take on the heart-warming tale by Charles Dickens returns to the Old Vic yet again to deck your halls with boughs of holly. Adapted for the stage by Harry Potter and the Cursed Child writer Jack Thorne, A Christmas Carol is set to fill the auditorium with jolly fa-la-la-la music, mince pie surprise, and season's greetings. The show's one-of-a-kind staging will place audience members right into the action of this age-old classic. Plan for X-Mas early and book the best seats for A Christmas Carol at the Old Vic now or you may just live to regret it!
🎫 Book your A Christmas Carol Old Vic tickets.
---
⭐ Star Power ⭐
27 Jan - 28 Mar 2020 (69 performances)
Endgame / Rough For Theatre II
Directed by Richard Jones
In the biggest celebrity production in London Theatreland since Pinter's Betrayal starring Tom Hiddleston, Endgame is set to be revived with none other than Harry Potter's Daniel Radcliffe (The Woman in Black, Equus) and Cabaret's Alan Cumming (X2: X-Men United, The Good Wife) in the starring roles. The production is a double bill that will also see Samuel Beckett's rarely-staged Rough For Theatre II spring to life. Endgame follows Hamm (Cumming), a blind man, bickering nonstop with his personal servant Clov (Radcliffe) in a completely empty room with not a stir outside. Their fiery dialogue is every now and then interrupted by the nostalgic musings of Nagg and Nell, Hamm's ancient parents. The play will be followed by Rough For Theatre II, which will be performed by the Old Vic's company members. You won't want to miss what is considered the greatest Samuel Beckett works of all time in a production starring two of the greatest actors of our generation.
🎫 Book your Endgame / Rough For Theatre II Old Vic tickets.
---
18 Jun - 22 Aug 2020 (73 performances)
Local Hero
Directed by John Crowley
Just how far are the world's oil oligarchs willing to go for the sake of profit? Can their greed ever be satiated? Is there a price tag for selling yourself out for a fistful of dollars? That's precisely what the musical Local Hero seeks to explore next summer. Based on the legendary film of the same name, Local Hero follows oil executive Mac MacIntyre as he attempts to buy the Scottish seaside village of Ferness in order to build an ominous oil refinery on site. The locals soon begin deciding just how much this place they call home is worth and MacIntyre must deal with more than what he bargained for. Tickets for the original run of Local Hero at the Royal Lyceum Theatre in Edinburgh sold out fast and the London premiere of Local Hero is expected to follow suit. Purchase your tickets for Local Hero at the Old Vic Theatre to secure the best seats and prices and prepare to be blown away by Bill Forsyth and David Greig's thought-provoking musical in summer 2020!
🎫 Book your Local Hero Old Vic tickets.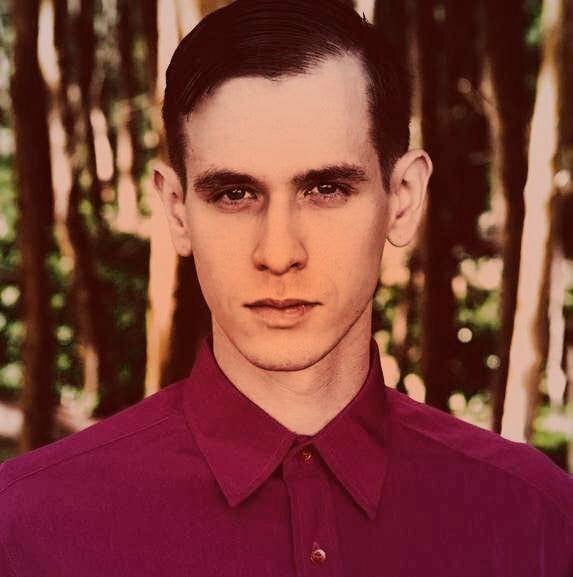 Ephram is a jack of all trades and enjoys attending theatre, classical music concerts and the opera.