London Theatre Review: Rosmersholm at the Duke of York's Theatre
Posted on 22 May 2019
Scandinavian noir (or Nordic noir) is proving to be increasingly more popular as the years go by. Just look at the fairly recent Black Mirror episodes 'Hated In The Nation' and 'Crocodile', or at Icelandic actress Heida Reed in Stella Blómkvist. Now, a West End production of Rosmersholm by renowned Norwegian playwright, Henrik Ibsen, is making a splash at London's Duke of York's Theatre.
Read our in-depth review of Rosmersholm below as our blogger Sandra Howell weighs in on this London theatre production.
The Duke of York's Theatre's Rosmersholm play in review
How can a late, 19th-century Norwegian play be both historical and current, and reflective and a reflection of the global socio-political environment? Why, when it's a fresh adaptation by Duncan Macmillan of course!
It feels as if Macmillan is holding up a mirror to the social and political issues prevalent now. Macmillan's adaptation is still set in 19th-century Norway with the cast in period-piece costumes, remaining close to the play's text. However, it has been re-imagined to newsflash the fundamental upheavals happening across our 21st-century world. Whilst dealing with socialist and other progressive ideas relatively new to the 19th century, it references the predominantly right-wing, reactionary-populist movements across most of the world, including in Europe, North and South America, the Indian Sub-continent, and Australia.
A recap of the plot for Rosmersholm
Macmillan's Rosmersholm is set on the eve of an election. Rosmer is the last one standing of the Rosmers' centuries-old landed gentry. Recently bereaved by the suicide of his wife, Rosmer seems to have become radicalised by his wife's companion, Rebecca, with whom he has become emotionally and intellectually involved, and perhaps even loves. Rebecca is a highly intelligent and attractive young woman full of passion and commitment to the radical ideals of equality and freedom. Rosmer is enlivened, becomes conflicted, then gives up his flirtation with the campaign for equality and freedom. Under the weight of remorse, he also gives up his flirtation with Rebecca, who was fully committed to the cause and is shocked by a revelation about her background. Rebecca is also racked with guilt about the death of Rosmer's wife, which pushes her and Rosmer onto a course of action from which there is no way back.
How the actors fare in the West End cast of
Rosmersholm
Tom Burke provides a brilliant characterisation of John Rosmer as a man-child playing at being grown up. Burke presents the progression of Rosmer, as a man-boy revelling in the idea of himself as being a radical, rebelling against the traditions of his centuries-old family, in which he admits he was born middle-aged not thinking for himself, to a free thinker committed to equality and freedom. This Rosmer is transformed into a proto-socialist even, amusingly and somewhat superficially, extending this to his servants by stopping them from dressing him and handing out flowers. Burke plays Rosmer as someone who has convinced himself of his own political awakening. In a reinterpretation of the character's words, Rosmer laments the loss of patience and compassion for each other's views and experiences. This may be a direct reference to the hate and division unleashed during populist campaigns all over the world and especially pertinent to Brexit here in the UK and Trump and the alt-right in the USA.
Hayley Atwell excels as Rebecca West, whose confidence, independence of spirit, and self- belief are gradually undermined during the course of the play. Her idealism is bright and intense, her passion and commitment are mesmerising. The abrupt change in her mood, triggered by Kroll's news, leading to disillusionment and self-punishment is painful and crushing. Giles Terea is superb as the self-righteous, self-interested and manipulative Andreas Kroll. At first, Kroll seems caring and concerned for Rosmer and to a certain extent Rebecca. But Kroll is a traditional conservative interested in maintaining the status quo and the morality of the era. He disparagingly refers to Rosmer's and Rebecca's nascent socialist ideas as "free thinking and free love" in the original play. Kroll brings down the power of the local paper against Rosmer and the radical movement, expressed in the progressive newspaper edited by Jake Fairbrother's character Mortensgaard in an attempt to crush this rebellion in the forthcoming elections. Mortensgaard, perhaps the conscience of the play, asks "can't we disagree without bloodshed and hate." Mortensgaard stresses that ultimately "silence and inaction, refusing to take a side makes you complicit."
Underlying themes in Rosmersholm and how they relate to our times
The ideas in this adaptation probably go further than the ideas expressed by Ibsen in his original play. Furthermore, some of the idioms and language in the play appear to be updated, which makes it easier for a modern audience to relate to. Rosmer slams the headlines in a conservative newspaper which opposes the radical ideas of equality and liberty. Burke conveys the zeal of the newly converted when he berates the owners of the paper who has labelled him a Deserter and Traitor. He calls them out for wanting to "distract us with dirt and scandal… to stop us from rising up and being free." Arguably, our modern British press could be charged with the same methods and motivation.
Because Rosmersholm is multi-layered, it is also about the feelings and relationships between the main protagonists. After his late conversion to the causes of freedom and equality, Rosmer easily takes fright when faced with opposition and his guilt. I felt a mixture of pity and scorn watching Rosmer struggle with his thoughts and feelings as well as his brother-in-law, Kroll. Just as Rosmer cannot stick to his calling as an Anglican priest, a living handed to him by his father, he cannot remain committed to cause.
All in all, Macmillan's vision of Ibsen's play, Rosmersholm, is so fresh that I'd recommend it as one of your 5 a day.
---
Rosmersholm West End Duke of York's Theatre tickets available from just
£18!
Now's your last chance to see this Henrik Ibsen masterpiece live on the West End stage before it closes on 20 July 2019. Rosmersholm is a Nordic noir invasion that will leave you on the edge of your seat from start to finish. Be sure to book your tickets for Rosmersholm now for the best ticket prices and best seats at London's Duke of York's Theatre while stocks last and make your summer theatre experience and unforgettable one!
🎫 Purchase your tickets for Rosmersholm at the Duke of York's Theatre from £18.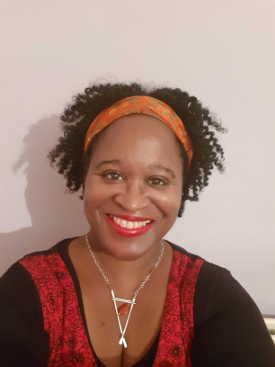 Since I was a child and now as an adult, I have loved performing, as an amateur, in choirs and the theatre. As a theatre goer my tastes are broad, I relish musical theatre and dance. I am passionate about plays by a huge range of writers. I am excited by the wide variety of contemporary plays which entertain, challenge and make me feel deeply.
10 years after a life-threatening road traffic collision left me disabled, I retired from working as a National Officer of a trade union. In recent years, I have been inspired to write short fiction after attending creative writing courses. In 2017, I began writing theatre reviews and I am thrilled by the opportunities to combine two of my loves: live theatre and writing.