London Theatre Review: Summer and Smoke at the Duke of York's Theatre
Posted on 12 December 2018
In Summer and Smoke, we enter the familiar landscape of Tennessee Williams, scarred with individuals damaged by dysfunctional families. Now running at the Duke of York's Theatre, this play's staging and direction are quite innovative. We are presented with a semi-circle of upright pianos, which are played by actors variously either with their backs to the audience or by moving around the instruments, thereby creating and developing the mood for the show. The lead actors sometimes face the audience directly whilst addressing each other. Perhaps this symbolises the disconnection between the characters.
Matthew Needham effortlessly gives one of the key characters, John Buchanan, a Southern languor and the charm of a narcissist. John is very manipulative. As a young man from a well-to-do family, he has the freedom to fool around, play mind games and sleep around with women. And although he professes that he didn't want to become a doctor, he did so anyway. By lazily taking the easy way out, he follows in his father's footsteps, and will no doubt inherit his father's practice. John is also a heavy drinker who repeatedly enjoys inflicting cruelty and humiliation on others, particularly on Alma Winemiller, with whom there is a mutual attraction.
Alma, the preacher's daughter, is, herself, a game player, but an amateur compared to John. She does not seek to hurt anyone. Patsy Ferran's Alma is sexually repressed and naïve. The character's development appears to be arrested as if she is stuck in a pubescent state and she has desires and yearnings but prevents herself from acting on them with John. Perhaps she doesn't know what to do with her feelings, or she is frightened of the outcome if she does so. She behaves as she believes she is expected to act, developing the affectations of intellectualism and Southern gentility. Ferran's naturalistic performance as Alma also conveys her regret about the missed opportunity to act on her desires. Ultimately, Alma decides to give full reign to her sexuality; is she free or is she settling?
Nancy Crane moves fluently from the character of Mrs Winemiller, Alma's mother who suffers from dementia and shows flashes of lucidity, to the character of Mrs Bassett, a nosy, gossiping neighbour. Anjana Vasan deftly and authentically transitions between 4 characters including the stereotypically sexually precocious Latina, Rosa, who has a relationship with the much older John.
Sorrow pervades the whole play, infecting each character. In the end, it feels like a shocking tragedy is inevitable. Although Summer and Smoke is one of Tennessee Williams' lesser-known plays, it is nevertheless equal to his more famous works. This production breathes new life into this period piece via the wonderfully versatile cast and the modern staging and acting techniques.
---
Summer and Smoke is now playing at the Duke of York's Theatre and is booking until 19 January 2019.
Purchase your tickets to Summer and Smoke at the Duke of York's Theatre.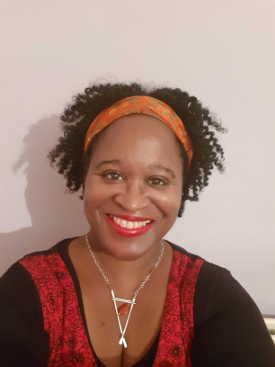 Since I was a child and now as an adult, I have loved performing, as an amateur, in choirs and the theatre. As a theatre goer my tastes are broad, I relish musical theatre and dance. I am passionate about plays by a huge range of writers. I am excited by the wide variety of contemporary plays which entertain, challenge and make me feel deeply.
10 years after a life-threatening road traffic collision left me disabled, I retired from working as a National Officer of a trade union. In recent years, I have been inspired to write short fiction after attending creative writing courses. In 2017, I began writing theatre reviews and I am thrilled by the opportunities to combine two of my loves: live theatre and writing.