Mischief Theatre Company and Penn & Teller announce new show Magic Goes Wrong
Updated on 11 March 2019
Comedy theatre company Mischief Theatre teams up with renowned magicians Penn and Teller to bring you their new "Goes Wrong" play, Magic Goes Wrong, which is scheduled to run as the second instalment of their year-long residency at the Vaudeville Theatre from 14 December 2019 to 15 March 2020.
You're probably familiar with the West End and Broadway hit, The Play That Goes Wrong, which has been at home here in London at the Duchess Theatre since 2014 following a sell-out tour. Next up from the Mischief Theatre company will be a disaster of a magic show, on purpose, of course, co-created by Penn and Teller and co-produced by JJ Abrams (Star Wars).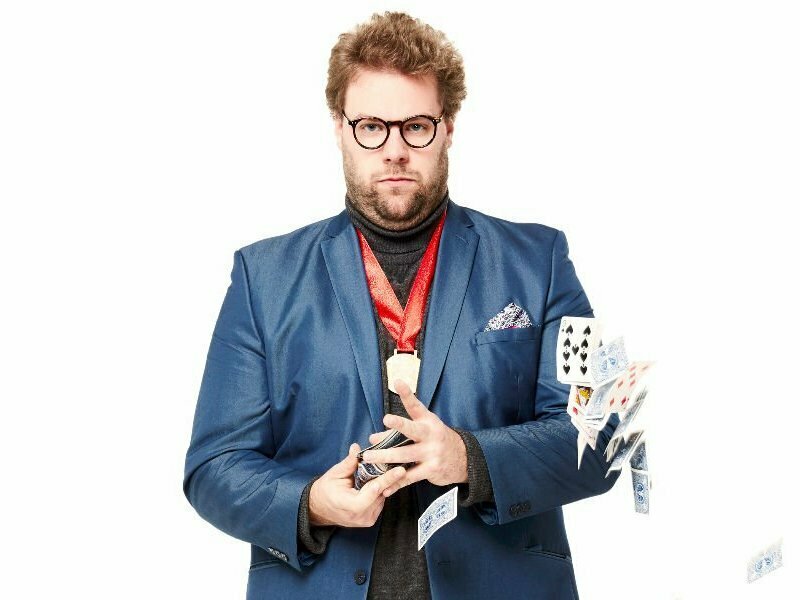 Having only just announced their new venture, the ripple of excitement has already begun. This comes from the success of their previous work and particularly the "Goes Wrong" series. Peter Pan Goes Wrong, The Play That Goes Wrong and The Comedy About A Bank Robbery are notably their biggest plays, each of them reaping their own success and propping up the name of this comedy theatre company.
The company Mischief Theatre began in 2008, formed by former LAMDA (London Academy of Music and Dramatic Arts) Drama School graduates. They began performing in pubs, fringe festivals and even a wardrobe before selling out and being established as a long runner in the West End. Critically acclaimed as well as winning Olivier Awards, What's On Stage Awards and Broadway World Awards, the comedy company has more than earned itself a platform in the theatre world.
Penn and Teller, the longest running headlining act in Las Vegas, became fans themselves after seeing The Play That Goes Wrong and got chatting to producers to learn that Mischief Theatre were huge fans in turn. This began the journey to the new magic play. It combines the knowledge and flourishes of magic from Penn and Teller with the hilarity and excellence that Mischief Theatre bring to all their shows.
The play will showcase a range of magic styles, with the likes of a classic magician with a top hat and doves, a mind reader, a circus-type double act, an ancient quick-change artist and an American jeopardy magician. There'll be a combination of the classic catastrophes and things going wrong but with genuine magic tricks that will leave audiences in awe.
Not only does Magic Goes Wrong bring together the great aspects of the quickest rising comedy company and long term successful magic duo, but it has also brought in one of Hollywood's biggest producers: JJ Abrams. He is most popularly known for his work on hit TV series Lost and the new Star Wars trilogy. Abrams, too, became a fan when he came across The Play That Goes Wrong and helped secure its Broadway transfer. He is a co-producer on the new "Goes Wrong" play in London.
The joint success of this creative team already sets Magic Goes Wrong high on the pedestal, and it's only just been announced and thanks to the team's collective reputation, it is bound to be an absolute hit. The show begins its previews in December (that's Christmas presents sorted already!) at the Vaudeville Theatre. It's the second production (out of three) that will be performed as part of the Mischief Theatre's year-long residency. The first show is Groan Ups which will run from 20 September to 1 December while the third show is yet to be announced.
Groan Ups shows the company on the journey from the playground to adulthood. You can only imagine the hilarity that the Mischief Theatre will bring as schoolkids, rebellious teens and then adults at their school reunion. Although you won't have to imagine for too much longer if you make sure to book your tickets.
From comedy in the classroom to a disastrous magic show, we're now left in suspense as to what the Mischief Theatre Company will bring for the third and final instalment at their year-long Vaudeville Theatre residency. Would a Brexit Goes Wrong show be too soon?
---
Book tickets for Groan Ups playing at the Vaudeville Theatre 20 September to 1 December.
Book tickets for Magic Goes Wrong playing at the Vaudeville Theatre from 14 December 2019 to 15 March 2020.
A love for theatre stemmed from my love of literature and music, but the West End on my doorstep opened up a whole new appreciation and passion for all things stage-y