Opening dates for Lungs at the Old Vic announced along with ticket details
Updated on 27 June 2019
In the springtime came the announcement of Artistic Director Matthew Warchus's fifth season at London's Old Vic which included star-studded casts galore, confirming that the bar will be set even higher with their new politically charged season. Duncan Macmillan's Lungs was announced as part of the season and will be starring The Crown stars Claire Foy and Matt Smith. Now, further details have been confirmed, including opening dates and the anticipated date of when tickets will go on sale.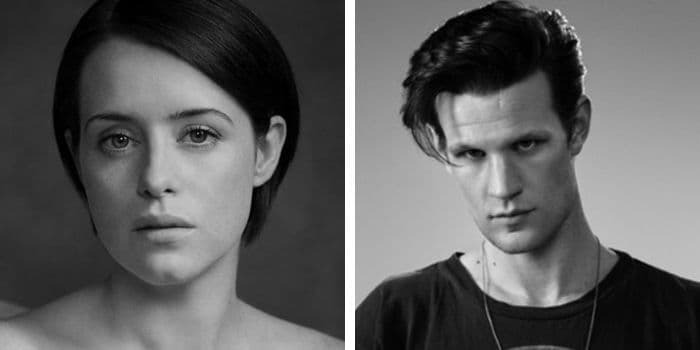 When will the Old Vic's Lungs open?
Lungs, written by Duncan Macmillan, was first performed in Britain in 2013, earning it 'best new play' at the Off West End Awards. Now it is set to return to the Old Vic Theatre as part of Warchus's anticipated fifth season. Starring Claire Foy and Matt Smith, the production is set to open on 14 October 2019 and will have an extremely limited run, coming to an end on 9 November 2019. The opening night is yet to be announced but we do know that tickets are set to go on general sale on 25 June 2019!
What is Duncan Macmillan's Lungs About?
Lungs fits in perfectly with Warchus's politically heavy fifth season, with its themes of existentialism and anti-natalism, fitting in ever so relevantly today. Macmillan's play explores the real issues that occur in relationships, which is represented through one struggling couple, portrayed by Claire Foy and Matt Smith. At a time when the ice caps are melting and sea levels are rising, why would anyone want to bring a child into this unstable world? Between the constant increase of living costs and climate change, it's only understandable that this couple are stressed by the decision to have children. This cleverly dark and yet hilarious play focuses on their relationship and explores the pain and uncertainty caused by living in a pre-apocalyptic world.
A look at the stars Claire Foy and Matt Smith
Whilst the pair already had huge success in their individual careers, there's no doubt that the international fame is due somewhat to the massively successful Netflix series The Crown. Despite the scandal that surrounded the show regarding gender pay gaps, the pair still have a wonderful working relationship.
Primetime Emmy, SAG and Golden Globe award-winning actress Claire Foy was professionally trained, having studied acting in both Oxford School of Drama and Liverpool John Moore's University. She made her professional stage debut at the Royal National Theatre in DNA and The Miracle. Her small-screen debut was made on BBC series Being Human. She has had big roles in both theatre and on television, starring alongside James McAvoy in Macbeth at the Trafalgar Studios and receiving acclaim for her performance in BBCs Little Dorrit and Wolf Hall. However, her portrayal of Queen Elizabeth II has earned her worldwide praise and numerous awards.
Matt Smith is popularly known for being the 11th Doctor in iconic British television series Doctor Who, which earned him a BAFTA nomination. His role as Prince Phillip in The Crown not only earned him worldwide fame and recognition but Emmy and SAG award nominations too. Smith is also reputable on the stage, having experience from a young age when he joined the National Youth Theatre and being a part of Olivier Award-winning production That Face (Royal Court Theatre).
The Old Vic is certainly the place to be for when Warchus's fifth season begins, but with Claire Foy and Matt Smith at the forefront, no one will want to miss out on tickets for Lungs. The limited engagement will begin on 14 October 2019 and will come to an end on 9 November 2019. Tickets go on general sale on 25 June, so be sure to sign up to our mailing list for a reminder as they will go extremely quickly!
🎫 Sign up to our mailing list to be notified when Lungs tickets go on sale.
---
(Updated 27 June 2019): Lungs tickets are now on sale and selling fast! Don't miss your chance to see this heartfelt production by Duncan Macmillan. Book your Lungs Old Vic tickets now to avoid disappointment!