Soho's new Art Deco venue the Boulevard Theatre is a modern marvel
Posted on 9 December 2019
The new Boulevard Theatre in London's Soho district is a feast for the eyes, newly transformed from the Raymond Revuebar into a gorgeous Art Deco theatre courtesy of SODA Architects. The venue's refurbishment forms a part of a larger £40m project ordered by Raymond's granddaughter, Fawn James of Soho Estates, to redevelop Walker's Court. The end-result of the venue's cutting-edge overhaul is nothing short of spectacular and proves this diamond in the rough was waiting to shine like a new penny.
Boulevard Theatre photography by Jack Hobhouse and Billy Bolton


A peek inside the Boulevard Theatre
Paul Raymond's grandaughter, Fawn James of Soho Estates, is behind the entire Walker's Court project, which aims to bring Soho to its former glory by restoring the neighbourhood's long-standing tradition as a theatrical entertainment hub.
What makes London's Boulevard Theatre so innovative?
The Boulevard Theatre is aesthetically pleasing with its Art Deco interior and boasts bold blue wall panels for achieving better acoustics, comfortable leather and beech seating, and even leather-covered handrails that were hand-stitched by one artisan alone. But the theatre, which has a seating capacity of 165, is more than just visually stunning and cosy, it's also highly innovative. Featuring a high-tech revolving auditorium in which the Stalls and balcony can rotate independently while the stage itself can shift up and down at a whim, the Boulevard Theatre is capable of offering a diverse set of configurations depending on the type of show being staged.
SODA Architects worked closely with theatre specialist Charcoalblue to create the most flexible theatre possible, allowing for a whole host of different events to be staged in a single day. Most notably, the first floor has been pushed out over the insalubrious alley below to form a cantilevered bubble shape, allowing for more seating to be added to the space. The bar and the theatre, which are located in two separate buildings across from each other, are connected by an enclosed glazed bridge that looks incredibly chic.
Audience members aren't the only ones reaping the benefits from this unique design. Thespians can also enjoy dressing rooms with windows and dressing tables made out of pale birch-faced plywood that can flip up to unveil a mirror.
The Boulevard Theatre's bar is also nothing short of amazing. With white marble countertops, light-pink walls, fluted glass, and fine brass detailing, the space certainly evokes 1920s decadence, as was the intention of SODA Director Russell Potter. And it doesn't even end there. The toilets also feature cubicle doors with a pleasant rosewood veneer while the inset mirrors boast an antique rose effect.
The Boulevard Theatre certainly brings new meaning to the phrase 'a night on the town' and the new Soho venue's highly innovative auditorium and spaces will certainly serve as a blueprint for future theatres to come.
What's on at the Boulevard Theatre in London?
The Boulevard Theatre's inaugural season opener is Ghost Quartet, which the venue's Artistic Director Rachel Edwards has called a 'fitting opener' because at it's core 'it's about what stories are, how we tell them and receive them.' The show is presented in-the-round with some theatre attendees sharing a lowered inner circle of the stage with the four-strong cast.
Other shows of the Boulevard Theatre 2019/2020 season include the London premiere of Cormac McCarthy's The Sunset Limited, a new Lucy Prebble play entitled The Effect, Yaël Farber's staging of Athol Fugard's Hello and Goodbye, Billy Roche's The Cavalcaders directed by Kathy Burke, and a new piece by Northern Irish playwright Abbie Spallen.
The Sunset Limited is a two-hander piece stylised as a novel in dramatic form. It takes place in the New York tenement of a former convict called Black who has saved a professor named White from jumping off a subway platform. The production will be directed by Terry Johnson.
Riding off the success of her recent Trafalgar Studios hit, A Very Expensive Poison, Luce Prebble is back with The Effect, a play about neuroscience and love, to be directed by the 'wildly inventive' director Anthony Neilson.
Billy Roche's play about an Irish barbershop quartet entitled The Cavalcaders features a cast of six — the largest cast in the Boulevard Theatre's opening season — to which Burke jokingly retorted: "It feels like we're doing 42nd Street." The Boulevard Theatre will regularly feature fewer than half a dozen actors due to its sheer size, thereby creating a more intimate experience.
The new, currently untitled piece by Abbie Spallen is expected to reflect the turbulent political climate brought on by Brexit and the Irish backstop, exploring the position of Northern Ireland today.
Ghost Quartet Boulevard Theatre tickets on sale now!
Don't miss the Boulevard Theatre's inaugural production Ghost Quartet, currently booking until 4 January 2020.
After being betrayed by a treehouse astronomer whom she's in love with, Rose encounters a bear whose willing to help her seek revenge... for a price. Rose must find a piece of stardust, a pot of honey, a secret baptism, and a photo of a ghost, setting forth on an intercontinental and cosmic quest that may just prove to be more than she bargained for.
The piece stars Carly Bawden (Sylvia, West End), Niccolò Curradi (La Strada, West End & UK Tour), Maimuna Memon (West End transfer of Lazarus), and Zubin Varla (2019 Equus West End revival).
Be sure to book your Ghost Quartet tickets today to secure the best seats at London's Boulevard Theatre whilst availability lasts!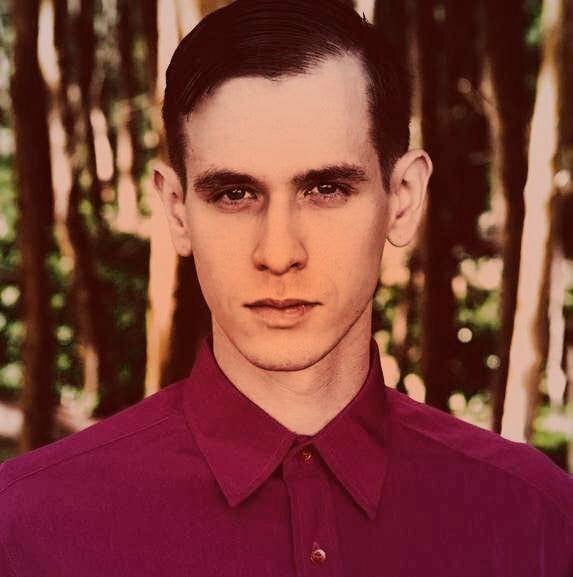 Ephram is a jack of all trades and enjoys attending theatre, classical music concerts and the opera.