Theatre Royal Stratford East new season to feature Sucker Punch revival
Updated on 18 June 2019
Roy Williams' seminal play Sucker Punch is set to make a revival as part of the new season announced by Theatre Royal Stratford East and will mark 10 years since its premiere at the Royal Court Theatre in 2009. So, be sure to book your tickets or risk waiting another decade for a revival of this Olivier Award-nominated play. The production will begin on 19 June 2020 and end its run on 25 July 2020.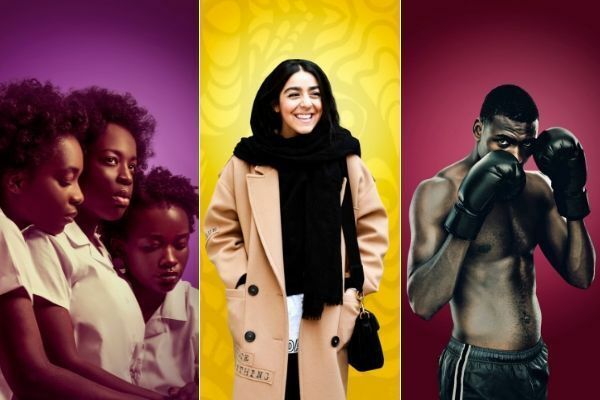 What is the play Sucker Punch about?
Set in the 1980s in a run-down boxing ring in London at a time when unemployment is at a low and racial diversity at a high, you meet Leon and Troy, two young black boys. These best friends are being trained by Charlie, a white trainer, who has seen the potential in them. The pair are trying to find their place in the world but when Troy rebels, Charlie doesn't hesitate to ban him from the gym. Troy flees to America, leaving Leon behind, and gains a reputation in the boxing world. Leon is left to fend for himself and not just in the ring until Troy returns with a manipulative new manager, and the former best friends are forced to fight.
This compelling play explores what life is like for a young black man in Thatcher's London and makes us wonder: how are you supposed to fight a system that excludes you completely?
What else features in the Theatre Royal Stratford East's new season?
The Olivier Award-winning writer who brought us Tina The Musical, Katori Hall brings a dynamic new play Our Lady of Kibeho which is going to make its premiere as part of Theatre Royal Stratford East's new season. It will have an extremely limited run of just 6 weeks, running from 25 September 2019 to 02 November 2019. Katori Hall tickets are always in high demand so you'll want to act quickly for this one. Set in the 1980s in Rwanda, a young woman has a vision of the Virgin Mary and believes the vision warns against something horribly unimaginable to come. At first, her vision is ignored, until another student has a vision and then another… This vibrant theatrical production takes a look at these haunting real-life events in what is set to be an epic premiere!
Nadia Fall's Welcome to Iran will also feature in the new season for a strictly limited run before transferring to the National Theatre. Rising star, director Nadia Falls, gives us a sneak peek behind the veil of modern Iran. It is based upon her own travels and experiences and follows Ava who travels to Iran following the death of her estranged father, in the hopes to learn something about his past and her family. This stunning new play will run from 18 April 2020 to 16 May 2020 before it makes its transfer. Passing the censors, this play will offer insight like no other, giving you a tender but smart snapshot of life in modern-day Iran.
In early 2020, The Gift will come to Stratford East as part of the new season for just 2 weeks! Eclipse, the foremost Black-led national production company, make their Stratford East debut with this outrageous new comedy-drama about imperialism, cross-racial adoption, cultural appropriation and… drinking tea. This is one irregular tea party that you should be desperate to attend, and with such a limited run, you'll want to act quickly so not to miss out. Both shocking and hilarious, Eclipse's play is expected to be highly acclaimed and a must-see from Theatre Royal Stratford East's new season.
Theatre Royal Stratford East's new season is set to be riveting from start to finish, beginning with Our Lady of Kibeho and featuring the much-anticipated Sucker Punch revival. Get your tickets for Sucker Punch and Stratford East's new season features now and pay no booking fees!
🎫 Book your tickets for Sucker Punch at Theatre Royal Stratford East here.
A love for theatre stemmed from my love of literature and music, but the West End on my doorstep opened up a whole new appreciation and passion for all things stage-y