#WestEndWishList SpongeBob SquarePants: The Broadway Musical
Updated on 10 December 2018
Your favourite yellow sponge absorbed a fleet of five-star reviews during its critically acclaimed stint on Broadway. Now, after making a splash and wrapping up its final performance at the Palace Theatre last September, SpongeBob SquarePants: The Broadway Musical is ready to hit the open road for a nationwide tour across the US. But with no permanent home, not even a pineapple, it appears SpongeBob is a fish out of water. Perhaps it's high tide, excuse me, high time our rectangular friend sail across the Atlantic for a West End transfer, and here's why.
SpongeBob SquarePants ranks among the most popular cartoons of all time
When marine biologist Stephen Hillenburg first created the beloved SpongeBob characters in 1989 in an education comic book entitled The Intertidal Zone, he probably never expected them to be adapted into a major Nickelodeon cartoon 10 years later. First premiering in 1999 with the pilot episode "Help Wanted," SpongeBob SquarePants was an overnight success and is now the longest-running Nickelodeon show of all time. Now at 242 episodes and counting, the animated sitcom has spawned numerous comic books, three major motion pictures, several soundtracks, theme park rides, video games, and now a major Broadway musical. The people love SpongeBob and he would make the London theatre scene a whole lot of moolah. It's a win-win scenario.
Most of everyone's favourite SpongeBob characters made the final cut
Fans of the cartoon will be pleased to know that all the main sea critters have swum their way onto the stage. In addition to SpongeBob himself, Patrick Star, Sandy Cheeks, and Squidward Tentacles, audiences can look forward to such popular Bikini Bottom citizens as Mr. Krabs and his daughter, Pearl Krabs, the conniving Plankton, bodybuilder Larry the Lobster, SpongeBob's faithful pet, Gary the Snail, and even SpongeBob's driving instructor, Mrs. Puff. The musical also sees a reimagined Karen, known as Plankton's evil computer and partner in crime, who, like Plankton, is hellbent on stealing the precious Krabby Patty formula.

Sure, the SpongeBob musical may not have the Krusty Krab pizza song, but…
In a move that might seem like a 'kick in the squarepants' to die-hard SpongeBob fans, the SpongeBob SquarePants musical overlooked many of the show's iconic songs, opting for the full Broadway treatment instead. This means no "Ripped Pants", "Jellyfishing", "F.U.N.", "Livin' in the Sunlight, Lovin' in the Moonlight", or "The Krusty Krab Pizza," sadly. Instead, we have completely original songs in what is arguably one of the most ambitious Broadway musical projects of all time. Having involved a team of over a dozen A-List recording artists who contributed to the project, this is songwriting at its finest and certainly makes up to some disappointed fans. In this fantastic production, you can look forward to songs by such artists as Cyndi Lauper (Kinky Boots), Sara Bareilles (Waitress), David Bowie, The Flaming Lips, T.I., Panic! At the Disco, Lady Antebellum, Steven Tyler and Joe Perry of Aerosmith, Alex Ebert of Edward Sharpe & The Magnetic Zeros, Yolanda Adams, They Might Be Giants, and the Plain White Ts. Tony Award-winning composer Tom Kitt, best-known for his work on American Idiot: The Musical, completes the all-star music team with his orchestrations, arrangements and musical supervision.
It features an all-new SpongeBob adventure that you simply have to see
Bikini Bottom faces mass extinction when a neighbouring volcano named Mount Humongous is set to erupt in just 24 hours. With the town now under complete chaos, Chum Bucket owner Plankton and his evil sidekick Karen take advantage of the town's impending doom by hatching a diabolical new plan that will leave citizens positively hypnotised. It's up to SpongeBob and his faithful pals to save the day from this under-the-sea calamity.
It's an absolute critical success
SpongeBob SquarePants has already received widespread critical acclaim, backed by its impressive list of awards and nominations. For the 72nd Annual Tony Awards earlier this year, the musical was shortlisted for twelve Tony Awards, tying with Mean Girls for the most-nominated production and going on to win for Best Scenic Design of a Musical. SpongeBob SquarePants: The Broadway Musical also won four Outer Critics Circle Awards, including Outstanding New Broadway Musical, six Drama Desk Awards, including Outstanding Musical, and a Theatre World Award. There's no doubt that a West End transfer of this first-rate production would see similar success!
Nautical nonsense be something we wish. How about you?
---
Check out our last #WestEndWishList feature on Carousel.
Check out our #WestEndWishList feature on 5 animated Disney films we want to see on stage.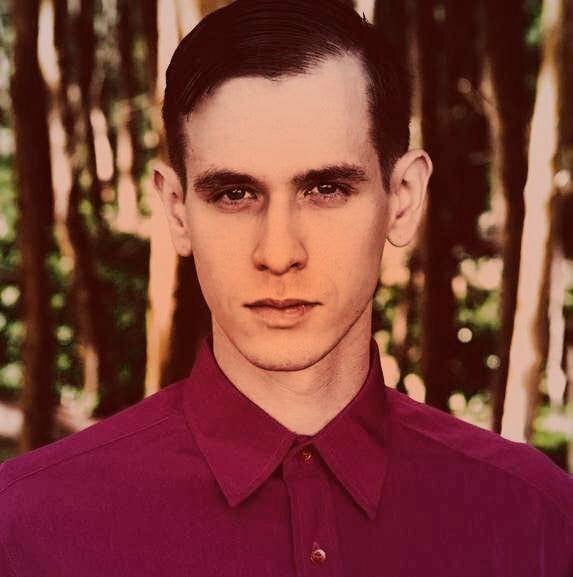 Ephram is a jack of all trades and enjoys attending theatre, classical music concerts and the opera.