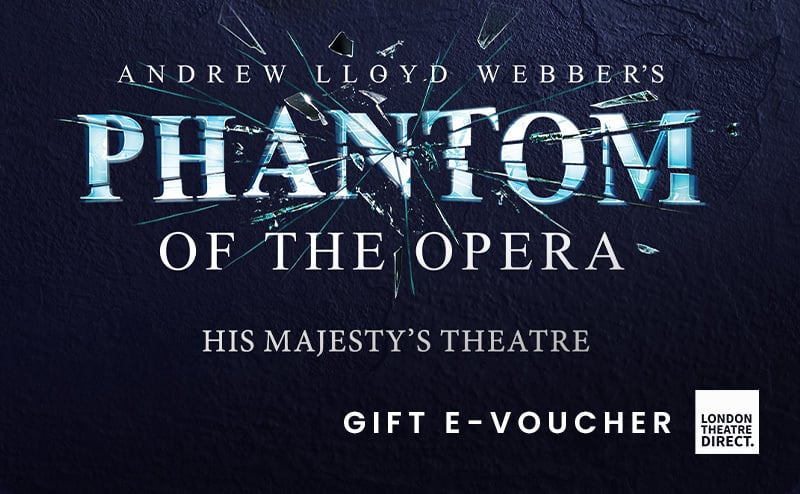 Phantom of the Opera Gift E-Voucher
After more than 30 years the West End still loves the Music of the Night.
Share the magic of the West End with the ones you love - pick up LTD theatre e-vouchers with us today! Stuck for special gift ideas? Go where worlds unfold and the magic is real. Offer your loved ones unforgettable theatre experiences with our LTD e-vouchers. This is your chance to wrap up seats as special presents for all the most talked about plays, musicals and dance performances in storied London venues. Share those moments that never stop giving! Take the guesswork out of giving gifts with London Theatre Direct e-vouchers.
If you are considering buying a London Theatre Direct e-voucher for someone with a disability please check our accessibility information before making a purchase.