13 facts about The Woman in Black
Posted on 9 August 2019
1. The Woman in Black premiered in 1987 and is based on a gothic novel by Susan Hill of the same name.
2. The play was originally adapted by Stephen Mallatratt as a cheap Christmas play intended to use the remains of the grant money the theatre had received.
3. The entire production budget of the original 3-week run of The Woman in Black, including actors, costumes and sets, could not exceed £1,000.
4. In order to stick to the tight budget Mallatratt conceived the story as a play within a play, the show has only 2 actors who portray a dozen characters.
5. Mallatratt also worked as a television screenwriter for Coronation Street. He died of leukaemia in 2004.
6. After a sold-out three week run at its Scarborough premiere over the 1987-88 holiday season, the show transferred to London in January 1989.
7. After an initial Off-West End opening The Woman in Black moved to the Fortune Theatre on 7 June 1989 and has had its West End home there ever since.
8. The Woman in Black is the 2nd longest-running play in the West End after The Mousetrap, the show has been in long-time home at the Fortune Theatre for 30 years this summer.
9. Over the years some incredible actors have taken their turn The Woman in Black. Some of these actors include Joseph Fiennes who played The Actor in 1993 (American Horror Story, The Handmaid's Tale, Shakespeare in Love) and Martin Freeman who played The Actor in 1997 (The Office, Peter Jackson's The Hobbit, Sherlock).
10. The incredibly successful stage play spawned a 2012 film adaptation starring Harry Potter star Daniel Radcliffe.
11. The 2012 film led to a 2015 movie sequel: The Woman in Black: Angel of Death with a screenplay by Jon Croker from a story by Susan Hill starring Phoebe Fox, Jeremy Irvine, Helen McCrory, Adrian Rawlins, Leanne Best, and Ned Dennehy.
12. This sequel film lead to a film novelisation, published by Hammer Books and written by crime fiction author Martyn Waites
and lucky number thirteen:
13. Thanks to our #LTD20 Flash Sale for 72 hours only The Woman in Black tickets are available at incredible discounts. Book with us by 12 August and you can save up to 61% on tickets. These discounts are valid for performances through 28 September so make sure you book now to save up to £39 on Friday evening and Saturday matinee performances.
---
Save up to 61% on The Woman in Black tickets when you book by 12 August!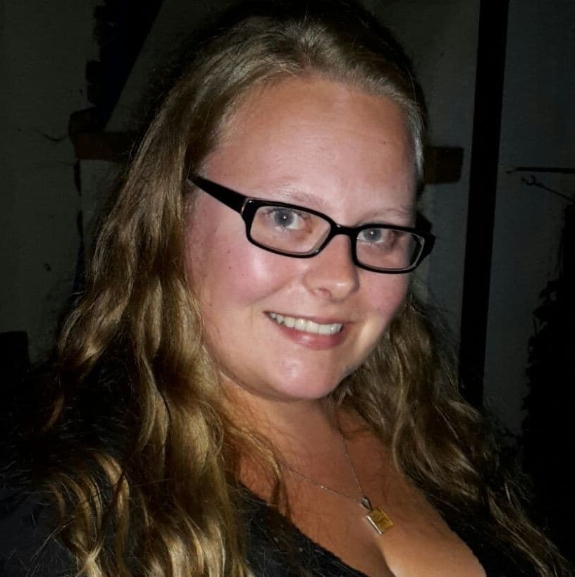 Sarah's love of theater was sparked by an enthusiastic drama teacher who wouldn't take no for an answer. These days she's much more comfortable in the audience than on the stage. She's an English teacher and enjoys reading and writing when she's not teaching or at the theater.