Full casting announced for West End transfer of Emilia at the Vaudeville
Posted on 14 January 2019
Full casting has been announced for Morgan Lloyd Malcolm's smash-hit new play, Emilia, which transfers to the West End's Vaudeville Theatre from Shakespeare's Globe on 8 March 2019. The play was recently featured on our list for the Top 5 most anticipated West End plays for 2019, and with a similar goal as the Theatre Royal Stratford East to make theatre more accessible to a broad audience, Emilia tickets are among the cheapest West End tickets that money can buy!
Meet the cast of the West End Emilia transfer and read our guide below on what to expect from this spectacular new play, written in the spirit of William Shakespeare.
The full West End Emilia cast and creatives
As a play that revolves around the life and untold story of Emilia Bassano, the character of Emilia will be played by three different actresses who portray her at different stages in her life. Starring as Emilia Bassano are Adelle Leonce, Clare Perkins, and Saffron Coomber. The actresses are to be joined by an all-female cast portraying both male and female roles. Starring in the Emilia ensemble are Amanda Wilkin, Anna Andresen, Carolyn Pickles, Charity Wakefield, Jackie Clune, Jenni Maitland, Nadia Albina, Sarah Seggari, Sophie Stone, and Tanika Yearwood.
Fans of the strictly limited Globe run of Emilia were hoping that Leah Harvey and Charity Wakefield would reprise their roles as young Emilia Bassano and William Shakespeare respectively following rave reviews from critics and audiences alike.
Similar to Broadway's Waitress, which broke records in America for being the first major Broadway show to employ all women in the top creative roles, Emilia also features an all-female production team. Aside from being written by female playwright Morgan Lloyd Malcolm, who, in 2017, was commissioned to write Emilia by Artistic Director for Shakespeare's Globe Michelle Terry, Emilia was co-produced by Eilene Davidson, Kate Pakenham, Nica Burns and Eleanor Lloyd Productions. It is directed by Nicole Charles and features costume and set design by Joanna Scotcher and movement direction by Anna Morrisey.
Michelle Terry is renowned for commissioning new plays by emerging female playwrights, and following Emilia's overwhelming success, more female-led plays can be expected in the future.
Synopsis for the Globe's Emilia play
William Shakespeare had a muse. He referred to her as 'the Dark Lady' in Sonnets 127-154. Described as having greyish skin and black hair, his muse was long since rumoured to have been feminist poet Emilia Bassano. Morgan Lloyd Malcolm has taken a bold move with her play, telling a semi-fictitious account of Emilia's life that has remained untold for centuries.
After Malcolm was commissioned to pen the play, the #metoo movement spread across the pond, encouraging women to speak up and call out their abusers in a similar fashion as Emilia more than 400 years ago. Following 11 sell-out performances at Shakespeare's Globe, Emilia is ready to inspire a wider audience in its first-ever extensive West End run at the Vaudeville Theatre.
Differences between Emilia at the Globe and the Vaudeville run
While the goal of Shakespeare's Globe is to create an authentic experience that replicates that of the Shakespearean days, unfortunately, that means uncomfortable seats, long runtimes, and, of course, shouting actors (naturally, microphones did not exist way back when). As a touristic hot spot, the Globe's tickets can also be quite expensive as well. All of these shortcomings could be off-putting for those wanting to see Emilia in the West End.
Fortunately, many of these shortfalls are venue-specific, as the Vaudeville Theatre is known for having incredibly cosy and comfortable seating with plenty of legroom to keep your mind on the show and not on your discomfort!
While many might consider the play to be a bit preachy at times, particularly the older versions of Emilia Bassano, audiences will undoubtedly be entertained by the actresses playing male roles. It's something a little bit different that you just don't see in the West End every day. Though the play simply can't be compared to Shakespeare's original poetry (what can?), it's been lauded as pure entertainment when you leave the Shakespeare literature at home and take it for what it is.
Cheap tickets to Emilia at the Vaudeville starting at
£

24!

Emilia tickets are among the most affordable tickets in London's West End this year. You can easily get tickets to Emilia at the Vaudeville Theatre for as low as £24 on select performances. And with such low ticket prices, it would be criminal to miss this stupendous West End transfer!

Emilia opens on 8 March 2019 at the Vaudeville Theatre, where it is booking until 15 June 2019. Don't skip out on Emilia this spring! Book affordable tickets to Emilia now while stocks last and secure the best seats at the Vaudeville Theatre when you use our intuitive interactive seating plan!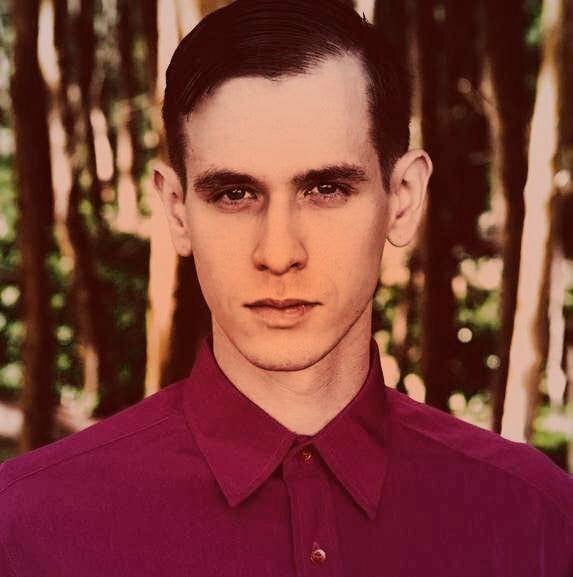 Ephram is a jack of all trades and enjoys attending theatre, classical music concerts and the opera.