Q&A with Naana Agyei-Ampadu from Caroline, or Change
Posted on 20 February 2019
Ahead of the final performance date for Caroline, or Change, which is now less than two weeks away, we sat down with one of the show's stars, Naana Agyei-Ampadu, for an exclusive Q&A. The Ghana-born British actress trained in acting at the Central School of Speech and Drama and has previously starred as Juliet in Measure for Measure at Shakespeare's Globe, Avenue Q, The Frontline and in Been So Long, the latter of which earned her an Evening Standard Award nomination.
Caroline, or Change is now playing at the Playhouse Theatre until 2 March 2019.
Exclusive Q&A with Naana Agyei-Ampadu
Caroline, or Change is wrapping up its West End run very soon. What are you going to miss the most about the production?
I am going to really miss the cast, especially the four ladies with whom I have shared a dressing room. We have become a mini family unit and the love and trust that has been built between us has been astonishing. We have laughed, cried and empowered each other, which has been a phenomenal experience to have as five creative women. The story of the show is centred around complex powerful women of different ages and stages of life and our dressing room has almost become a real-life manifestation of women empowering women and finding love and strength in unlikely places. It has been an absolute joy to share a stage and a room with incredible women and I will sorely miss our daily catch-ups.
What has the working relationship with the other actors been like both on and off set? Have you made any new friends from the production or is it 'strictly business'?
I truly believe in the saying that 'a fish rots from the head down' and for a company to thrive, there needs to be someone exceptional at the helm. We have been so fortunate to have Sharon Clarke as our leading lady. She set the bar for warmth, openness, love, and friendship. As a result, this has been an exceptional company to be a part of. We are more than friends. We are a family. And I believe everyone in the building will agree. Cast, crew and creatives alike have formed a special relationship with one another and I can personally say I have made some firm friends who will stay with me forever. The ethos of the whole production has always been one of community and understanding, egos and poor behaviour never had a place in the building and as such we have had an incredible time.
You mainly play Dotty in Caroline, or Change but also play Caroline on Mondays. Which of the two characters do you identify with the most and why?
To be honest I think it has to be an amalgamation of both. I am a mother like Caroline and can understand the struggles of raising children in a way that you understand life to be right now, whilst allowing them to create their own version of their lives as it will be in the future. Also being a working mother and having to juggle family and work and feeling like you never know whether you have the balance right or not. I also identify with having dreams and wants as a woman but unlike Caroline, my resolve to change situations for my happiness is more like Dotty. In Dotty, I can see my need to achieve my dreams even if it means placing myself in new and sometimes daunting positions.
You almost became a lawyer instead of an actress…
Yes, I did. I completed my law degree and was about to start solicitor training when I diverted my funding to drama school instead! I think that was the Dotty in me! I love the law and still take an interest in new legislature and cases but I realised it wasn't my passion. When I went to drama school, I finally had that feeling I had been missing for so many years: contentment. I felt like I had found my fit in performing and once I felt that, I knew nothing would ever match up to it. There was really no choice in the matter after that. I knew I had to do what I felt in my heart and it was the best thing for me and I never looked back!
Who would you say are your biggest influences?
To be honest, my biggest influences are my parents. We are a first-generation immigrant family from Ghana and they have really taught me the value of hard work and diligence. I have learnt from them to not make excuses for your situation because of circumstances but to thrive to achieve what you want. I think seeing their strong work ethic and determination has inspired me in my life and my career to keep working hard and never give up.
If you could star in any play or musical, past or present, what would it be and what role would you play?
Funnily enough, my first ever job after drama school was as an understudy for Emmie in Caroline or Change at the National Theatre. I remember watching Tonia Pinkins as Caroline and being in complete awe of her ability to capture an entire room and pour her heart and soul out on stage. I always wondered if I could ever do that!! Twelve years later, here I am doing that exact same show and now I've had the incredible blessing of being able to perform as that exact character. I think my dream came round to find me. I guess from now on, all other roles will be happy bonuses!
Where can your fans look forward to seeing you next? Do you have any new roles or projects lined up after Caroline, or Change closes on 2 March?
At the moment after 2nd March, fans can find me doing the school run! Hopefully, something will come along, things always pop up when you least expect them too.
Why should theatre fans rush to see Caroline, or Change before it closes?
Fans should rush to see Caroline, or Change because there is nothing else out there at the moment like this show. It's funny, intelligent and important in today's political climate. I defy anyone to leave the theatre and not be changed!!
---
Caroline, or Change must end 2 March 2019!
Now is your last chance to see critically acclaimed musical Caroline, or Change. The show must end on 2 March 2019. Having received a fleet of five-star reviews from audiences and critics alike, including a rave review from our blogger Sandra Howell, you certainly don't want to miss this hit production before it closes!
Read our blog on the Top 5 reasons why you should see Caroline, or Change and be sure to book your tickets fast! Last-minute tickets to Caroline, or Change will not be available for long.
Save up to £20 on Caroline, or Change tickets!
It's now 'Caroline, or Bust!' There's no better time to book your Caroline, or Change tickets than now! Book your last-minute Caroline, or Change tickets today and save up to £20! This unprecedented offer is valid for all performances until the show's closing!
---
Purchase your discounted Caroline, or Change tickets from £18 and up.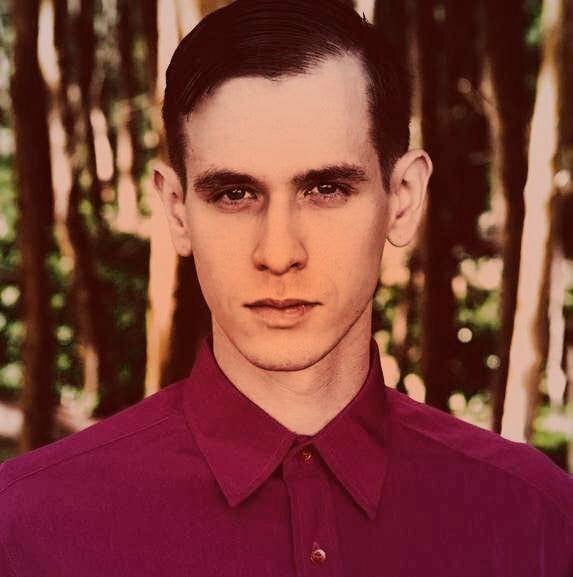 Ephram is a jack of all trades and enjoys attending theatre, classical music concerts and the opera.