Q&A with Susan Harrison from Showstopper! The Improvised Musical
Updated on 7 October 2020
Susan Harrison is a renowned British character comedian, actress and improviser who, in recent years, has been taking the UK comedy scene by storm. After training at the Royal Scottish Academy of Music and Drama, her career really hit the ground running. To date, she has been a semi-finalist at both the 2008 and 2009 National Funny Women Awards, she's taken four of her one-woman shows to the Edinburgh Festival Fringe, and she was the recipient of a ThreeWeeks Editor's Choice Award for her smash-hit Edinburgh show, Creatures. Harrison is frequently seen performing improv in the London comedy circuit and is a noted member of the Olivier Award-winning group, Showstopper The Improvised Musical, which is set to make a comeback at London's Garrick Theatre for six socially distanced performances from 16 November 2020 until 22 February 2021.
Read our special Q&A with comedian Susan Harrison below and don't forget to follow Susan Harrison on Twitter.
Congratulations on a new run for Showstopper! The Improvised Musical! I think that a lot of people think an improv performance just kind of happens, how do you prepare for a show that's designed to be created on the spot?
Thank you! We train really hard, a bit like a sports team would, practising our improv skills, trying to get better at immediately accepting and building on each other's ideas, using games, exercises and endless improvisations. It's like boot camp for improvisers!
What is the most challenging part of doing improv? Has there ever been a "what do I do now" moment on stage for you or your co-stars?
I think the most challenging thing is staying relaxed under pressure and trusting yourself. Every now and again there might be a "what do I do now" moment but if that happens another teammate will step in and rescue you!
What are some of your past favourite suggestions that you have received from audience members for the show?
My favourite suggestions often come from younger audience members because their ideas are so surreal and uninhibited. Once in the Showstopper Kid's Show, a child wanted the scene to be set inside a chicken. What a great idea! When we asked who lived inside the chicken another child said The Queen. Obviously!
Last week, a young audience member at The Other Palace really wanted my character to play football at Wembley Arena and even got a football chant going! Those types of moments (when someone in the audience is really invested in the story) are my favourites.
What about the craziest suggestion you've ever received from the audience?
Hmm, from an adult audience member I think setting the show "Inside a Pickle Jar" goes down as one of our stranger suggestions!
How does Showstopper! manage to create different set pieces for each show? And what is your all-time favourite Showstopper! setting so far?
We don't have any pre-planned set pieces, everything is 100% made up in the moment so to create different settings and scenes we do a lot of listening to each other and a lot of saying yes to each other's ideas. We try to be as committed as we can (physically, vocally, emotionally) while also being ready to get rid of an idea we had in the moment if someone else is going in a different direction. It's a lot of spontaneous give and take, listening, following and leading. There have been lots of fun settings but one that I remember was a hedge maze because I could really picture it in my mind and there was lots of scope for losing and finding each other!
What brought you to doing improv specifically?
I was doing character stand up and a fantastic improviser called Rob Broderick (from Abandoman) was running an improv course for solo performers. I loved it and he recommended another course at an improv school called Monkeytoast. I was also doing a lot of scripted acting work at the time and loved the opportunity to be more free and to improvise so many different types of characters.
As a fantastic comedian, you surely must hear jokes on a daily basis, whether it be from your colleagues or circle of friends. Would you be willing to share the funniest joke you've heard recently?
Oh wow, nowadays it would probably be an improvised joke or a physical gag so you'll just have to come and see me perform!
Who would you say are your biggest comedic influences?
There are so many but to name a few I'd say The League of Gentlemen, Smack The Pony, The Pajama Men, Lauren Papkus, Amy Poehler..blimey there are loads.
You are known for frequently performing such one-woman shows as Five Characters In Search of Susan and the ThreeWeeks Editor's Choice Award-winning show, Creatures. Do you have any new characters or one-woman shows in the works?
I am in the very early stages of working on a new solo show, a lot of which will be non-verbal, and quite interactive. Ideally, I'd like anyone (of any age and nationality) to be able to enjoy it. Watch this space! I'm also writing a comedy-drama with my fellow Showstopper Lucy Trodd called One Size Fits All.
You like to portray a variety of original comedic characters from your other projects, including a reality star wannabe named Shakira Evans, a teenage rapper named Jennie Benton-Smith and Mina, a horse that had plastic surgery to become a unicorn. If you had to choose just one character to play, which one would you choose and why?
I would choose one of my most recent characters, she doesn't have a name but she's a hedgehog. It's fascinating communicating with an audience without the use of words and also she has a costume made of pegs so what's not to like?
Why should those hesitant to see an improv musical go and see Showstopper? What would you tell them to change their minds?
Because it is always surprising, often very funny, occasionally poignant and jam-packed with unexpected moments. Every show is unique and is made by and for the audience in the room at that time. If you come to Showstopper The Improvised Musical you will get a bespoke comedy musical just for you! If you love musicals you can enjoy the on-the-spot improvised homages but if you don't love musicals you can enjoy the comedy and testing the crazy theatrical skill on display from the actors and musicians! There really is something for everyone.
Showstopper! London Garrick Theatre tickets beginning at £18!
Showstopper! The Improvised Musical is now booking at the Garrick Theatre until 22 February 2021 with tickets at very low prices. Treat yourself to the magic of improv and book your seats to Showstopper! today. The story is in your hands!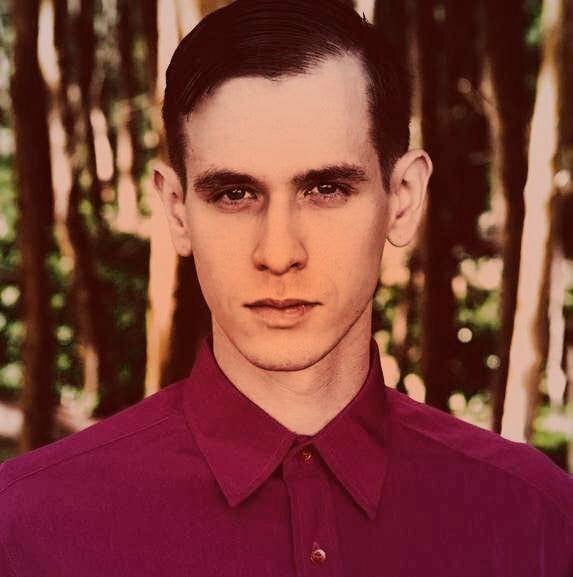 Ephram is a jack of all trades and enjoys attending theatre, classical music concerts and the opera.