Rapid Fire Q&A Session with Marianne Oldham from A Monster Calls
Posted on 9 August 2018
Marianne Oldham is a highly prolific and talented stage and television actress currently starring in the Old Vic production of A Monster Calls, which is adapted by Sally Cookson from Patrick Ness's gut-wrenching novel of the same name. Oldham is perhaps best known for starring as Rosalie Berwick in the BBC television series The Crimson Field, a British drama set during World War I at a fictional field hospital in France. She has also starred as Mary in The Living and the Dead and Stella Levy in A Very English Scandal. 
As far as theatre is concerned, she enjoys the classics, having played in Shakespeare's Hamlet and Chekhov's Uncle Vanya just to name a few. With less than one month left for A Monster Calls, we were happy to check in with Marianne Oldham to see how everything is going.
See below for our rapid-fire Q&A session.
Pictured: The ensemble cast and a one-of-a-kind, minimalist set make A Monster Calls a stand-out show in London's West End
---
A Monster Calls has been receiving some fantastic reviews since its premiere. How is the show going for you so far? 
It's great. It's fantastic to work with a team of people that you trust so much. And the reaction from the audience each night is very moving. 

Could you tell us a little bit about your character in A Monster Calls? 
She is a woman who we call Bea, but who's known in the play as "Mum.' She is mother to Connor - the 13-year-old boy at the centre of the story. She is an artist, a free spirit and determined to live. She is very ill with cancer throughout the play. She and her son depend utterly on one another, and she is fiercely proud of who he is. 

Did you take any inspiration from your past roles or from other actresses in order to develop this character?
More from other woman I know who have or are suffering with cancer. Also, from various autobiographies on the subject.

Do you have any personal connection to your role in A Monster Calls? If so, how do you convey that connection in your performance?
I think everyone who reads or sees this story has a personal connection to it in some way! It strikes me differently every night.

Who was the actor or actress that most inspired you when you were first starting out as an actress?
Emma Thompson and Meryl Streep. I just love watching them. 

Can you tell us about your experience acting in South Africa for The Girl in the Yellow Dress and how that has shaped you as the actress you are today?
This was the most incredible time for me. I really learnt so much. It's difficult to summarise it all here. The theatre there though is so utterly creative. I think what I mostly learnt there was to stop dithering, stand your ground and just do or say whatever you want to do or say!

What are your overall thoughts on the minimalist set design of A Monster Calls and how does that affect the way characters interact?
I think it leaves a wonderful blank space for imagination to be set free in. I love less stuff on stage, always. It gives us room to breathe for a bit. 

In A Monster Calls, the protagonist wakes up from the same nightmare for months. Have you ever had a dream or nightmare that repeated itself?
Yes, when I was a teenager - similarly about fiery monsters and being taken away from those you love.

Your stage credits are quite impressive. What is your favourite production that you've been a part of before you were cast in A Monster Calls?
Sons Without Fathers at the Arcola was a very fun time, an early Chekhov play directed by Helena Kaut-Howson - we were encouraged to be as wild and impulsive as possible. The cast was bonkers and I loved it. 

Who is your favourite playwright and what do you like about him or her?
Well I'm afraid to say, it's generally Shakespeare. So boring of me. But there are so many other wonderful writers - I love anything that makes your heart start beating a bit faster, basically.

What would be your dream role after A Monster Calls finishes its run? 
I'd love to do some more classical work, throw around some verse. Yes please! The Duchess of Malfi? 
---
A Monster Calls is now playing at the Old Vic Theatre and booking until 25 August 2018. Don't miss out on this unique and spectacular stage adaption, starring the incredibly talented Marianne Oldham as Mum!
Purchase your tickets to A Monster Calls here.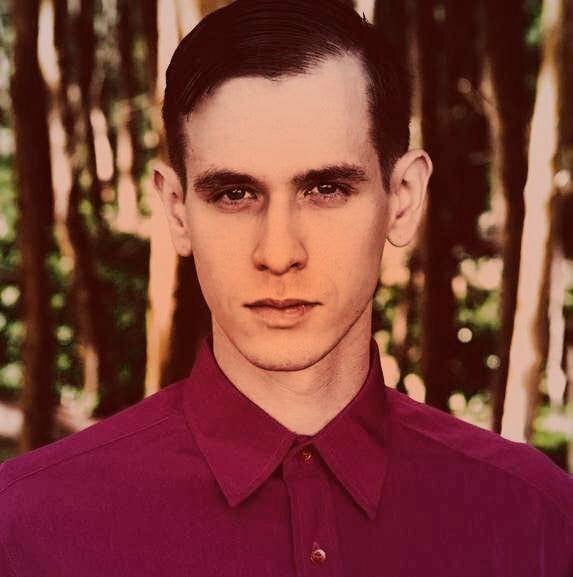 Ephram is a jack of all trades and enjoys attending theatre, classical music concerts and the opera.