Spotlight on Misty star Arinzé Kene
Updated on 4 October 2018
Having caught the acting bug at an early age, Arinzé Kene has long since had theatre running through his veins. However, it was a long and hard road to achieve his own sense of agency and artistic freedom, which is partially what his new, self-penned piece, Misty, is all about.
Pictured: Bright orange balloons remain a prominent motif in Arinzé Kene's new piece, Misty, often symbolising the obstacles and constraints. Whether he is belching up balloons or being swallowed whole by one, it is one set of imagery that is open to many interpretations.
---
Arinzé Kene was born in Lagos, Nigeria in 1987 and raised in Hackney, London by his mother, who was a nurse, and his father, who was a taxi driver. The Nigerian-British actor and playwright originally got into drama to flirt with the girls, but unexpectedly caught the acting bug. Unfortunately, whilst attending secondary school, Kene had to 'put on an act' and pretend that he didn't like acting as much as he truly did. He has since admitted that he curbed his enthusiasm in order to 'look hard' and avoid losing credibility.
Kene's big break came in 2008 when he starred in a West End production of Daddy Cool and cast as Simba in the Lyceum Theatre production of The Lion King. In 2010, he landed the role of Connor Stanley on EastEnders and starred in 41 episodes, but soon he grew frustrated with the one-dimensional characters that he was being offered and his sense of artistic freedom hit a dead end. Due to his being young and black, he was often handed roles that called for drug dealing or simply being bad. Kene has since made it his own personal mission as a playwright and an actor to create new narratives for the black community.
Despite his family having emigrated from Nigeria to the UK, none of his family members have been subjected to the various stereotypes expected of them. He has cited that his brother is a photographer whilst two of his siblings are graduates and pointed out that many stories like these featuring black characters with 'normal lives' are few and far between in the entertainment industry. The reason for this, as he once told The Guardian back in 2013, is as follows: "I can speak from experience and say that it's easier to be listened to, to get your work on stage, if you depict the same old sh--."
Kene has since helped change the game for black actors. In 2016, he had a minor role in JK Rowling's Fantastic Beasts and Where to Find Them, but his breakthrough role in film came earlier that same year when he starred alongside Russell Toby in The Pass, an independent film about a homosexual relationship between two football players that was screened at the British Film Institute's Flare Festival of LGBT films. Kene's character, Ade, is a footballer forced to stay in the closet and hide his true feelings, which mirrors Kene's need as a teenager to hide his true love for acting in school, which, perhaps, drew him to the role. Kene's riveting performance in the thought-provoking film, accompanied by his own call for action against homophobia, afforded him to finally be taken seriously in the world of acting and he received a London Evening Standard British Film Award for Best Supporting Actor.
As far as writing is concerned, Kene is inspired by Langston Hughes, a key writer during the Harlem Renaissance of the 1920s. Kene is not only limited to playwrighting, but also engages with poetry and raps, all of which are incorporated in his new show Misty. The piece takes on absurdist themes and tells of Kene's experiences as a creative in the entertainment industry. Kene has promised that this work is far from the more conventional forms of storytelling.
Misty is directed by the Bush Theatre's Omar Elerian, who together with Kene decided to juxtapose music and pre-recorded sounds throughout the show. A projectionist, graphic designer and videographer all helped to form the intense and chilling visuals. Misty also features two worlds: a naturalistic world and a world in verse where rhymes, raps and beats take over the narrative.
Kene's self-penned piece lays proof that he continues to take a step in the right direction, paving the way for much-needed change.
---
Arinzé Kene's Misty hails all the way from the Bush Theatre, a seedbed where new playwrights and actors grow and develop their craft. The West End transfer of Misty is set to premiere at Trafalgar Studios on 8 September 2018 and is booking until 20 October 2018. 
Don't miss Arinzé Kene's game-changing play and triumphant performance as an artist struggling to find his voice in a gentrified urban setting!
---
Purchase your Misty tickets here.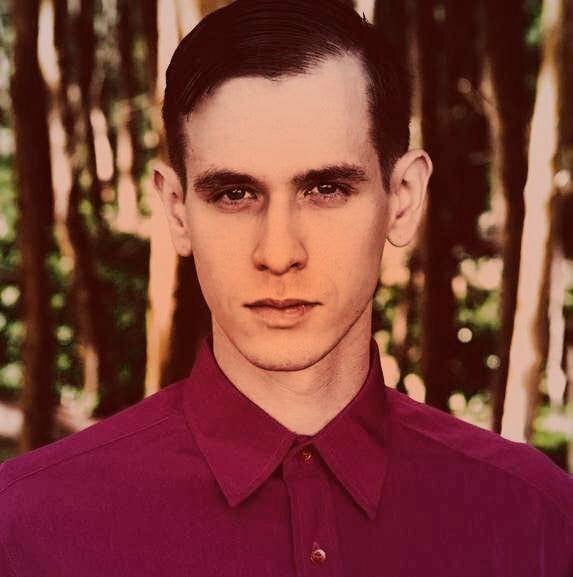 Ephram is a jack of all trades and enjoys attending theatre, classical music concerts and the opera.