Top 5 stage plays by Inua Ellams ranked
Posted on 15 July 2019
Inua Ellams is the next big thing amongst emerging playwrights, offering new perspectives and stories that are rarely seen on stage. Perhaps Ellams' most striking attribute, and most unique, is that he is a poet first and a playwright second — many of his stage plays begin as poems until the concepts for them become so complex that they warrant full-fledged characters and dialogue.
However, these self-described 'failed poems' aren't the only attribute that makes Inua Ellams one of the premier playwrights to look out for. Like Natasha Gordon in Nine Night and Arinzé Kene in Misty, Inua Ellams is also a playwright who's known to act in his own self-penned works, the likes of which include Black T-shirt Collection (2012), Knight Watch (2012), The 14th Tale (2009), and his 2010 piece, Untitled. Ellams is also not afraid to speak the harsh truth — in 2017 he admitted in an interview, "I became a black man when I arrived in England", which is a concept he frequently explores in his work, including in one of his most personal plays, Barber Shop Chronicles (2017), which is soon to be opening at London's Roundhouse Theatre on 18 July 2019 for a strictly limited run.
Now with a sizeable body of work under Ellams' belt, we're ranking the Nigerian-British playwright's best pieces to date. Here are our picks for the top five plays written by Inua Ellams.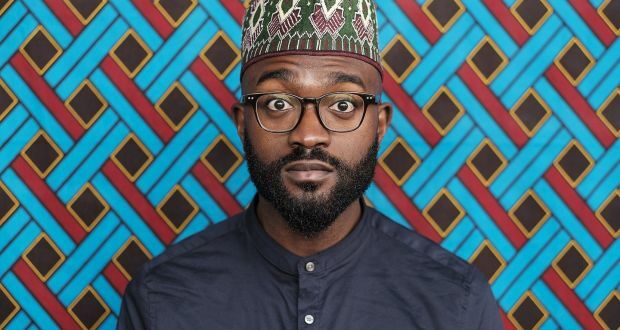 Top 5 plays by poet Inua Ellams
5. Knight Watch
This outdoor play, performed by Inua Ellams himself in the city's hidden nooks and crannies, features so many different world issues that it's no wonder the piece evolved into a play rather than a poem. Knight Watch tackles themes of tribalism, gang warfare, postcode classicism in London, and environmental issues.
The story follows a carpenter named Michael who redundantly lives in a world with no wood where skyscrapers become mountains and city walls become tapestries narrating urban violence. As Michael tries to keep a safe distance from the concrete jungle's warring tribes, he finds himself caught in the middle of a dangerous conflict. When he's rescued by a passerby, he soon finds himself dragged into the very gang culture he'd been trying to avoid. When the city spirals out of control, can Michael be the one to end the war?
Ellam's inspiration for the play partially comes from his disgust with London's postcode snobbery in which parts of London are frowned upon to live in if you're from somewhere else. Having been raised in the nomadic, cattle-herding Hausa tribe of Nigeria, Ellam is admittedly accustomed to moving freely, which is why he wanted to spread awareness of London's freedom of movement issue.
Also inspired by the four elements of Avatar: The Last Airbender, Inua Ellam's Knight Watch is split into the four elements of earth, wind, fire and water whilst tackling issues of climate change, global warming, and pollution. Debuted in 2012, six years before scientists came out with their 12-year time limit to curb climate change and seven years before warnings of a climate apartheid were issued, Knight Watch was certainly ahead of its time.
4. The 14th Tale
Debuted in 2009 his first solo performance and going on to win the Edinburgh Fringe First Award, Inua Ellam's The 14th Tale is a very personal piece that follows his real-life journey to a new world, leaving his homeland of Nigeria behind for England, where he encounters a number of culture shocks. This heart-warming and, at times hilarious, coming-of-age play showcases Ellam's early talent for masterful storytelling as he fuses rhymes with lovable characters to create a one-of-a-kind tale of a young African immigrant who suddenly 'becomes black' in the UK.
3. Black T-shirt Collection
So good that it was recently picked up for a four-part television series, Black T-shirt Collection follows Matthew and Muhammed, two Nigerian foster brothers, one Muslim and one Christian, who face excessive bullying in school. When the two siblings turn bullying on its head by creating their own handcrafted t-shirts, their homemade garb quickly becomes a worldwide sensation for urban streetwear. But what sounds like a modern success story worth commending quickly becomes plagued with the harsh realities of late-stage capitalism, religious sectarianism, and homophobia when a journalist leaks Muhammed's sexual orientation. Now forced to flee Nigeria, the two brothers embark on a journey away from home. Through the upcoming TV adaptation of this painful yet powerful tale of two fragile brothers, Ellams hopes to bring this compelling drama to a wider audience.
2. The Half-God of Rainfall
One of Ellam's latest works is unique in both its subject matter and in its inspiration. The title itself is inspired by a classmate Ellam had whilst attending a boarding school in the highlands of Nigeria. This fellow schoolmate had a 'party trick' in which he would spit as high up into the air as possible and then catch it in his mouth. Ellam eventually began calling him the Half-God of Rainfall, which his schoolteacher endorsed. But hocking loogies isn't the only thing that makes The Half-God of Rainfall so intriguing, as it is, in fact, set in a fantasy world — an alternate reality in which the Greek Gods live amongst humans. The original new piece tells the tale of Zeus, who is brought to his knees by a band of vengeful, abused women. Modupe, a Nigerian market trader, leads this femme fatale force that features both Helen of Troy and Hera. The half-god mentioned in the title is the product of Modupe being raped, something the God of Thunder was notorious for in Greek mythology. The Nigerian half-god of rainfall becomes a basketball champion who enters the 2012 London Olympic Games against the wishes of the envious Greek Gods.
1. Barber Shop Chronicles
There's a reason Michael Billington of The Guardian ranked Barber Shop Chronicles on his list for the 25 Best Plays of the Decade alongside the likes of Nina Raine's critically acclaimed Consent, Natasha Gordon's Nine Night, Roy Williams' Sucker Punch, and Jez Butterworth's flawless play The Ferryman. For one, Ellams took a unique approach in gathering source material for the play, travelling far and wide with a microphone in six countries and across Africa to record over 60 hours of male chitter chatter. His authentic reference material helped shape a touching anthology of conversations set in barber shops in six world cities: London; Lagos, Portugal; Kampala, Uganda; Accra, Ghana; Harare, Zimbabwe; and Johannesburg South Africa. Audience members become eavesdroppers as they listen to the banter that goes on when the scissors snip and the clippers buzz. Revisiting some of Ellam's favourite themes, including homosexuality and identity politics, whilst also exploring such common male topics as women and football, Barber Shop Chronicles is a cut above Ellam's previous works.
Save up to 52% on Barber Shop Chronicles tickets with our LTD20 special offer!
In celebration of 20 years in the West End, London Theatre Direct is giving back to its customers with a special West End ticket offer on Barber Shop Chronicles. Discount tickets for this compelling drama are now on special offer and heavily discounted! £72 tickets are now offered at £40 (save 44%). £60 tickets are now offered at £30 (save 50%). £42 tickets are now offered at £20 (save 52%). And £30 tickets are now offered at £20 (save 33%).
This deal is only available today and it is valid for all performances from 22 to 23 July, 25 to 31 July, and 1 to 10 August, but you must book your tickets today, 15 July 2019. With such limited seats per performance offered at such low prices, you can be sure they won't last long! And you certainly won't find this deal anywhere else! Celebrate 20 years with us and book your Barber Shop Chronicles discount tickets today whilst stocks last!
🎟 Purchase your Barber Shop Chronicles London discount tickets and save up to £52.
_______________
Barber Shop Chronicles is booking at the Roundhouse in London from 18 July to 24 August 2019.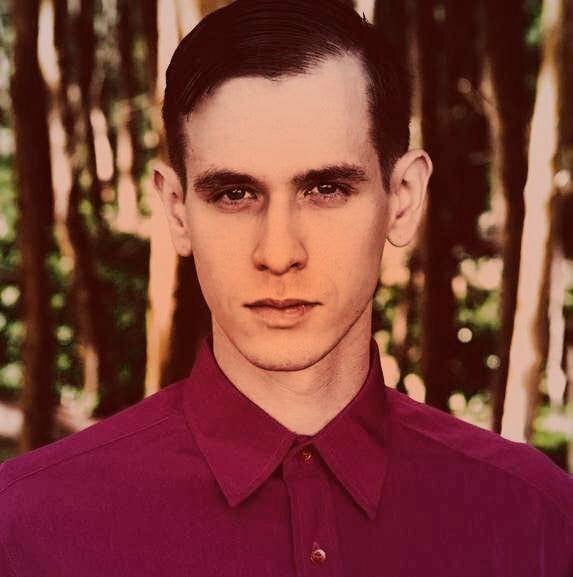 Ephram is a jack of all trades and enjoys attending theatre, classical music concerts and the opera.