Jessica Chastain to headline new A Doll's House production at The Playhouse
Updated on 28 January 2020
It has just been announced that Golden Globe Award-winning actress Jessica Chastain is set to make her UK stage debut in a new staging of Henrik Ibsen's A Doll's House. The upcoming Playhouse Theatre production will form a part of Jamie Lloyd's new season at the popular West End venue and will be staged in a version written by Frank McGuinness. Although tickets for A Doll's House starring Jessica Chastain go on sale in January 2020, you can still book your tickets for Jamie Lloyd's epic season opener Cyrano de Bergerac starring James McAvoy, which opens next month on the 27th of November.
Jessica Chastain to star in A Doll's House at the Playhouse Theatre in summer 2020!
It has officially been confirmed that multi-award-winning actress, Golden Globe winner and two-time Academy Award nominee Jessica Chastain is set to star in Jamie Lloyd's A Doll's House, which marks the second production in the new star-studded season at London's Playhouse Theatre.
The news comes after a recent critically-acclaimed production of A Doll's House wrapped up its run at the Lyric Hammersmith earlier this month.
A Doll's House opens at the Playhouse Theatre on 10 June 2020 for previews with press night scheduled for 18 June. The sure-fire hit will run at the West End venue until 5 September and is expected to be one of the biggest London plays of the summer.
Spotlight on Jessica Chastain: Film, TV, and stage credits
Jessica Chastain is a highly prolific film, TV and stage actress. Her breakout year came in 2011 when she starred as Mrs. O'Brien opposite Brad Pitt in The Tree of Life and played the generous and respectful Celia Foote in The Help, with the latter role earning her an Academy Award nomination for Best Supporting Actress.
After becoming a household name from starring in The Help, the American actress enjoyed additional success a year later with her role as CIA intelligence analyst Maya in 2012's Zero Dark Thirty, a critically acclaimed dramatisation of the manhunt and subsequent killing of Osama bin Laden. Chastain's performance in ZDT earned her her second Academy Award nomination in 2013, this time for Best Actress, along with her first Golden Globe win for Best Actress in a Motion Picture - Drama.
The most recent notable film credits of Jessica Chastain's include It Chapter Two, X-Men: Dark Phoenix, Molly's Game, and The Zookeeper's Wife. She is also set to star in the upcoming films Eve and 355.
In addition to her film roles, she has also appeared in Jay-Z's music video for "Family Feud" featuring Beyoncé and on TV in episodes of Saturday Night Live, Agatha Christie's Poirot, Animals, Journeyman, Blackbeard, Law & Order: Trial By Jury, ER, Veronica Mars, and Dark Shadows.
Jessica Chastain's stage credits include Juliet Capulet in Romeo and Juliet (1998) at the Mountain View Center for the Performing Arts, Anya in The Cherry Orchard (2004), Salome in Salome (2006) at the Wadsworth Theatre, Desdemona in Othello (2009) at The Public Theatre, Catherine Sloper in The Heiress (2012) at the Walter Kerr Theatre, and 13-year-old girl in The Children's Monologues (2017) at Carnegie Hall.
About Jamie Lloyd's 2019/2020 Playhouse Theatre season
Chastain is not the only X-Men blockbuster star to be appearing on the London theatre stage for the new Jamie Lloyd season. The Playhouse Theatre will also see her Dark Phoenix co-star James McAvoy (young Professor X in the X-Men series) perform the lead role in Martin Crimp's freely adapted version of Edmond Rostand's Cyrano de Bergerac.
Additional productions for the new season will be announced in due course.
A Doll's House Playhouse Theatre cast and creative team
The forthcoming 2020 production of A Doll's House will feature design by Soutra Gilmour. Further creatives along with the full cast will be announced in the coming months.
On today's news of A Doll's House, Jamie Lloyd commented, "At The Jamie Lloyd Company, our aim is to work with the most exceptional actors in the world, offering them new and unexpected challenges. Jessica Chastain is a gifted artist and is, of course, well known and respected for her extraordinary screen performances. However, I'm delighted she is now returning to the stage - where her career began - in this bold reappraisal of Ibsen's great masterpiece."
Tickets for A Doll's House at the Playhouse Theatre plus additional news coming soon!
A Doll's House starring Jessica Chastain tickets will go on sale in January 2020. But be sure to catch James McAvoy in Cyrano de Bergerac in the meantime!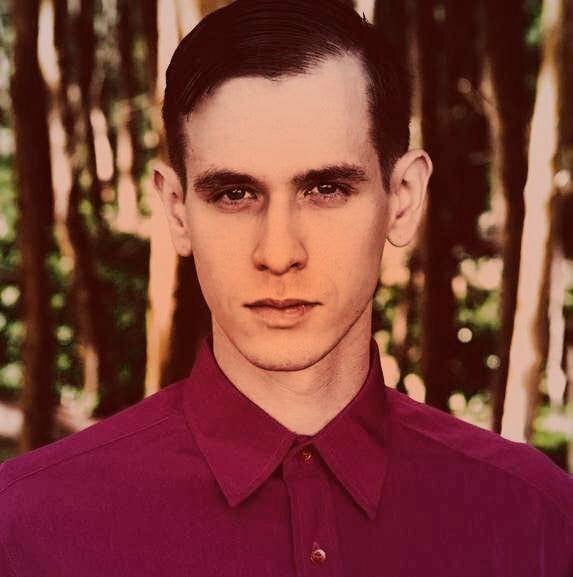 Ephram is a jack of all trades and enjoys attending theatre, classical music concerts and the opera.