Top 10 Fun Facts about Peter Pan
Updated on 2 June 2020
Think you're the greatest Peter Pan buff? Perhaps you've seen the 1953 Disney film dozens of times or maybe Hook starring Robin Williams happens to be one of your favourite movies of all time, but do you know these ten facts about J.M. Barrie's British classic? Grab your pixie dust and fly into Neverland with us as we review our list for the top ten fun facts about Peter Pan below!
10 fun facts you might not know about Peter Pan
1. Peter Pan began as a play, not a novel. The first staged production of J.M. Barrie's Peter Pan entitled Peter Pan; or, the Boy Who Wouldn't Grow Up, opened at London's Duke of York's Theatre on 27 December 1904. The play was an overnight sensation and was subsequently revived every year for the following 10 years. It wasn't until 1911 that the play was adapted into the novel, Peter and Wendy.
2. J.M. Barrie kept tweaking and tweaking the play's story. While Peter Pan himself may not have grown up, the script sure did change and evolve. Every subsequent year that Peter Pan was staged, the script received various rewrites from J.M. Barrie.
3. Peter Pan wasn't always clad in green. The iconic colour long associated with Peter Pan was, in fact, a Disney creation. The overwhelming success of the animated film caused the image to stick but before the film's release, productions of the play called for brown, tan, and auburn-coloured clothes. These days, you seldom see Peter Pan out of green.
4. J.M. Barrie had hoped to see a boy play Peter Pan but never lived to see the day. A long-standing tradition at the time was that often women would fill in the roles of young boys. Though it's not uncommon nowadays to see men portray Peter Pan on stage, tradition has seemingly stuck with Peter Pan still to this day and women can still be seen wearing green, especially in pantomime versions and musicals. In 2014, Allison Williams (HBO's Girls) played the titular character opposite Christopher Walken as Captain Hook in NBC's televised presentation of Peter Pan Live! The Musical.
5. It is also commonplace to see the same actor play both Captain Hook and Mr. Darling. While this tradition likely started out with the fact that the early productions of Peter Pan were on a budget and required an actor to double up with two roles, it soon became read as intentional in order to show how Mr. Darling is tame when around his wife, Mrs. Darling, as she keeps him grounded. But when she's not around, Mr. Darling begins acting like a pirate — a man who just likes to fight. Similar to how the Lost Boys misbehave without a motherly figure.
6. All rights to Peter Pan were handed over to the Great Ormond Street Hospital. In 1929, J.M. Barrie donated the copyright of Peter Pan to the children's hospital, currently one of the largest centres for children's heart surgery and transplantation in the world. Located in Bloomsbury in the London Borough of Camden, the Great Ormond Street Hospital receives royalties for every production of the play that is staged. The exact amount in royalties has never been revealed, even to this day, as the hospital continues to honour the late playwright's non-disclosure agreement.
7. The original stage productions of Peter Pan made use of stage effects that were highly innovative at the time. In the original stage productions, Tinker Bell was a dot of light that moved about the stage focused by a mirror. In our production Tinker Bell is a beautiful puppet designed by Sue Dacre, a regular puppet maker at Jim Henson. Sue has also made us some spectacular flying puppets, who soar over the audience.
8. Before the phrase "Don't try this at home, kids" was invented, there was pixie dust. As a result of many alarming reports of children imitating the play by attempting to fly from their beds and subsequently injuring themselves, J.M. Barrie came up with the concept of pixie dust, a.k.a. fairy dust, as a necessity for being able to fly (hence the playwright's many rewrites mentioned earlier).
9. The infamous line "To die will be an awfully big adventure" was censored from the play in productions staged during World War I. The original producer of Peter Pan, Charles Frohman, quoted the line as his famous last words when he refused a seat on a lifeboat as the RMS Lusitania sank from a German torpedo attack in 1915.
10. Captain Hook attended Eton College, a boarding school for boys aged 13 to 18 in Berkshire. In the original version of the play, Hook utters the school's motto, "Floreat Etona." It was also confirmed by both J.M. Barrie and Treasure Island author Robert Louis Stevenson that Captain Hook knew Long John Silver.
Bonus: Director Sally Cookson did something different and fresh with Peter Pan. Ever since she directed a Christmas production of Sleeping Beauty at the Bristol Old Vic in which the narcoleptic protagonist is a prince meant to be rescued by a princess, Sally Cookson has been known to switch up gender roles in her work. When she was tasked to direct the 2016 National Theatre production of Peter Pan, which had transferred from a critically acclaimed 2012 run at the Bristol Old Vic, Cookson was at it again. She broke with the tradition of casting the same actor to play Captain Hook and Mr Darling and instead had an actress portray Captain Hook and Mrs Darling. Apparently, this was actually J.M. Barrie's original intention, but he never managed to achieve it.
The National Theatre production of Peter Pan, directed by Sally Cookson, is now set to transfer to the new Troubadour White City Theatre in West London. The Off-West End production will retain Cookson's gender-bending challenge to tradition as a recent cast announcement confirmed that Kelly Price (The Secret Diary of Adrian Mole aged 13 3/4) would portray both Captain Hook and Mrs Darling.
Peter Pan Troubadour White City Theatre tickets now on sale at affordable prices!
You don't want to miss the highly-anticipated transfer of Sally Cookson's Peter Pan, set to open at the brand-new Troubadour White City Theatre on 20 July!
---
Looking for more cheap London theatre tickets?
Party like it's 1999 with London Theatre Direct as we officially turn 20! This summer we are celebrating our 20th anniversary operating in London's West End with some of the best-discounted theatre tickets the West End has to offer!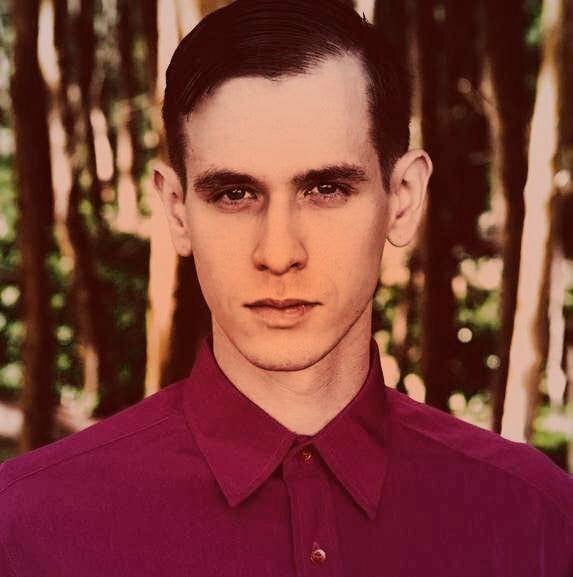 Ephram is a jack of all trades and enjoys attending theatre, classical music concerts and the opera.