West End Discount Tickets: Save on these featured London theatre shows this summer for LTD20
Updated on 22 July 2019
Cheers to 20 years! 2019 is in full summer swing as London Theatre Direct officially celebrates two decades in the West End! As a big thank you to all our fine customers, we've officially launched our #LTD20 campaign where you can get all the best deals on the best West End shows on right now!
In addition to our Monday flash sales, same-day Wednesday tickets, and weekend flash sales, there will also be nearly two dozen shows on special offer all throughout our five-week campaign. Check out our list of special discounted shows below.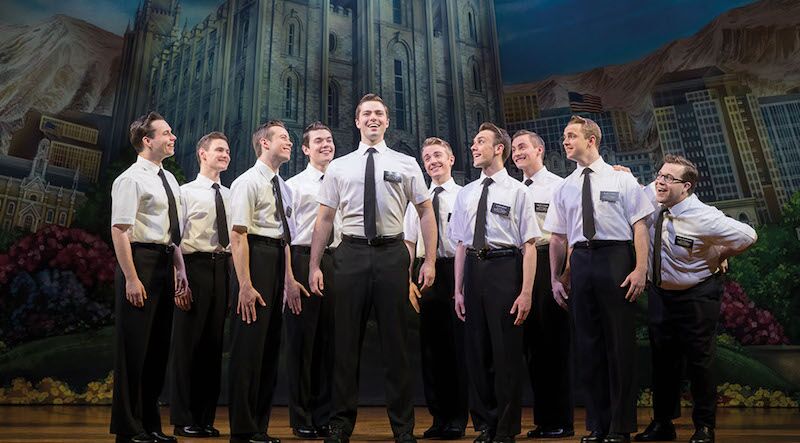 Summer West End ticket deals — #SaveWithLTD20
Be nimble and quick to catch these top West End shows, now on special offer as part of #LTD20!
🎟👉The Night of the Iguana (save 33%)
An unlikely group of travellers wait out a deadly tropical storm at the Costa Verde Hotel. Witness Clive Owen live on the Noel Coward Theatre stage in this thrilling play by Tennessee Williams.
🎟👉The Girl On The Train (save up to 33%)
The voyeuristic thriller by Paula Hawkins that was adapted into a blockbuster film is now a new play. Don't miss this sure-fire stage adaptation this summer at the Duke of York's Theatre!
🎟👉The Starry Messenger (save up to 55%)
Catch Matthew Broderick in his West End debut opposite Downton Abbey's Elizabeth McGovern as he reprises his Broadway role as Mark in this existential piece about a mid-life crisis and astronomical self-doubt.
🎟👉Ghost Stories (save up to 43%)
Join Professor of Parapsychology Dr Goodman as he gives a terrifying lecture on people who've seen a ghost. Be prepared for all the shocks, jump scares, and thrills as your hair turns white from fright just in time for Halloween!
🎟👉Aliens Love Underpants (save up to 31%)
From the creators of Monstersaurus! comes this wacky children's show that's fun for the whole family! Featuring cooky alien characters and eye-popping special effects, Aliens Love Underpants will have you laughing yourself silly at the Troubadour White City Theatre this summer.
🎟👉Monstersaurus (save up to 31%)
Monty is just a young inventor hoping to create a world of crazy monsters. But when he finally makes them all, what is he going to do with these wild beasts? Don't miss this interactive children's show at London's Troubadour White City Theatre this summer!
🎟👉Little Baby Bum (save up to 31%)
The world's most popular educational channel on YouTube is now a fully-fledged show of magic. Treat your children with the gift of theatre today for this fantastic new show at the Troubadour White City Theatre in West London.
🎟👉On Your Feet! (save up to £57)
Add some Cuban spice to your summer, and a pinch of xx% off, with tickets to this acclaimed Gloria Estefan jukebox musical!

🎟👉Equus (save up to 39%)
From the Stratford East to the West End's Trafalgar Studios, this equestrian drama does everything right. With its acclaimed acting chops and breathtaking set and lighting effects, you'll be falling down Alan Strang's rabbit hole of insanity in no time!
🎟👉The Book of Mormon (no booking fee)
This hilarious musical by Trey Stone and Matt Parker may not get too preachy, but it's certainly more than peachy! Be prepared to laugh yourself silly with biting humour unlike any you've heard before.
🎟👉The Snail and the Whale (save up to 50%)
A tiny snail with big dreams of seeing the world rides on the tail of a humpback whale. With themes of everlasting friendship and lending a helping hand and brought to you by the producers of The Gruffalo, this children's favourite is set to take the Apollo Theatre by storm.
🎟👉A Very Expensive Poison (save up to 33%)
Luke Harding's tell-all exposé, A Very Expensive Poison, gets a new lease of life in this upcoming Old Vic production adapted for the stage by Lucy Prebble. Covering the events of the radioactive murder of Alexander Litvinenko, this venomous new play is ready to shock and amaze.
🎟👉BIG The Musical (save up to 54%)
Being an adult is no walk in the park! But young Josh Baskin (played by The Wanted's Jay McGuiness) learns that the hard way when a Zoltar fortune-telling machine transforms him into a thirty-year-old man. Be sure to catch the 'big' premiere at the Dominion Theatre this September!
🎟👉Rosmersholm (save up to 61%)
Henrik Ibsen's Nordic noir masterpiece about a local politician struggling to find a centrist point of view. Set to close at London's Duke of York's Theatre on 20 July, these discounted tickets will not last long!
🎟👉SWEAT (save up to 58%)
The American dream becomes an American nightmare as local workers struggle to make ends meet in Reading, Pennsylvania — an industrial community suffering the aftermath of worker automation. This hit Gielgud Theatre production is set to close on 20 July, so be sure not to miss out on this hot ticket offer!
🎟👉Nigel Slater's Toast (save up to 58%)
Nigel Slater's critically-acclaimed memoir about his life as a hungry boy who was determined to eat good food is now a spectacular London theatre production! The show's highly-anticipated run at the Other Palace begins on 3 August 2019.
🎟👉Games For Lovers (book 2 seats & save up to 49%)
Four lost souls waiver happiness for their deepest sexual desires as they fight to win the game of love. Buy two seats for this new production at The Vaults and save up to 49%!
🎟👉The Son (save up to 33%)
Nicholas plays truant and lies to his parents nonstop. Is it just typical teenage angst or should his family be worried? Now playing at the Duke of York's Theatre, Florian Zeller's compelling drama is not to be missed.
🎟👉Touching The Void (save up to 33%)
Based on Joe Simpson's international hit memoir, Touching The Void is set in 1985 and follows Simpson's fateful climb in the Andes. When he and his climbing partner are faced with death, Simpson is forced to make one of the toughest decisions of his life. This tear-jerker opens at the West End's Duke of York's Theatre this November.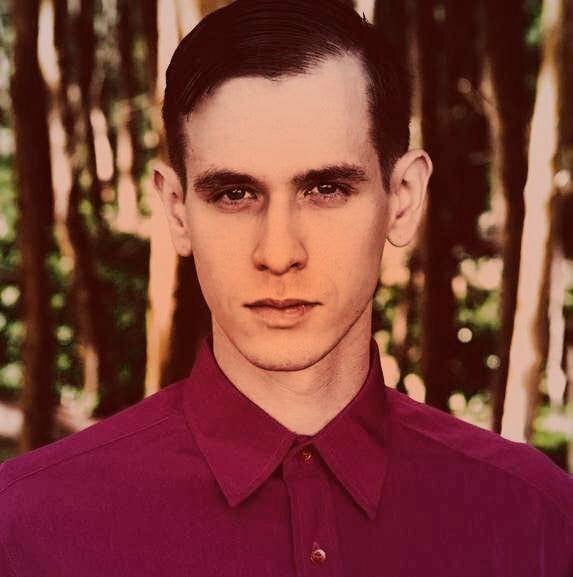 Ephram is a jack of all trades and enjoys attending theatre, classical music concerts and the opera.