Top 5 West End shows to see during Pride in London 2018
Updated on 5 June 2019
Is the summer weather not hot enough for you? Well, it's about to get a whole lot warmer because Pride is back in town! If you plan on visiting the capital for LGBT Pride, or just happen to find yourself in London this June or July, then we have got some great ideas on what shows you can see during this year's Pride festivities. Here are our Top 5 picks for London's gay pride! #PrideMatters
---
1. Lonely Planet (12 June - 7 July 2018)
This highly moving piece, now revived for London's West End, was first written in 1992 at the height of the AIDS crisis by American playwright Steven Deitz and held tremendous significance when it was first staged off-Broadway at the Northlight Theatre in Illinois. The drama helped spread some surprisingly much-needed awareness on the subject and remains to this day a gripping exploration of the human condition and the fear of getting tested for HIV, which is still a relevant dilemma amongst gay men. The Trafalgar Studios production will hold seven post-performance Q&A sessions on certain dates, and they will give audience members the chance to interact with special guest speakers, including the cast and crew. Lonely Planet will run both a matinee and evening performance on 7 July, the day of the Pride in London Parade. So if you're looking to kill some time before or after the parade, this is the perfect opportunity to remain in Pride mode and see a spectacular performance for a very low price.
Space for Lonely Planet is limited, so be sure to book now while stocks last!
Purchase affordable tickets to Lonely Planet here.
For more information on the Lonely Planet QA sessions and about the play itself, click here.
---
2. Kinky Boots
This is your last summer to see Kinky Boots in London! The sole-ful musical recently announced that it will be wrapping up its run in the West End this winter, closing at the Adelphi Theatre on 12 January 2019. Co-created by 1980s popstar and gay icon Cyndi Lauper, who made significant contributions to the LGBT community with her Give a Damn campaign and True Colors fund, and featuring a drag queen as one of the main characters, this feel-good musical is the crème de la crème of LGBT pride!
If you happen to be thinking, 'Why yes! I'd love to get kinky! Thanks for asking!', then purchase your tickets to Kinky Boots here.
***We are currently running a special Dinner & Show offer for Kinky Boots. Worried about what to eat at Pride in London? Then try our Kinky Boots pre-theatre dining package. Find out more by clicking here.
---
3. Everybody's Talking About Jamie
Partially based on the BBC Three documentary, Jamie: Drag Queen at 16, this critically acclaimed production about showing haters what you're made of is the perfect show to get your LGBT pride in full swing. Now playing at the Apollo Theatre, feel-good musical Everybody's Talking About Jamie recently won three WhatsOnStage awards, including Best New Musical, and was also nominated for five Olivier awards this year. Its huge success led to the announcement that a film adaptation is in the works. Come see why audiences and critics are talking about Jamie! Start your Pride in London night off right!
Purchase your tickets to Everybody's Talking About Jamie here.
---
4. TINA: The Tina Turner Musical
Starring American and Tony Award-nominated actress Adrienne Warren as the legendary Tina Turner, this musical is just what you need for a Pride in London pre-party! Packed with hit after hit, this Aldwych Theatre production will have you dancing in your seat! The Grammy Award-winning artist has long been an icon for the LGBT community, having inspired the styles of many drag queens and showing her gay fans how to stay resilient during tough times. Be sure to catch the Tina Turner musical when you're in Pride this month! Tickets are selling out fast!
Purchase your Tina Turner musical tickets before it's too late by clicking here.
---
5. TriOperas (until 1 July 2018)
Popular amongst London audiences, Pamela Tan-Nicholson's TriOperas: Turandot, Butterfly & Carmen is a radical reimagining of the three legendary operas, which fuses dance with martial arts, acrobatics, ballet, parkour, and stunts. Now playing at the Peacock Theatre, this unforgettable tour de force and femme fatale production is perfect for the Ls of the LGBT community! Turandot is a tenacious warrior princess, Madame Butterfly is an elegant and ambitious Japanese geisha, and Carmen is an independent Spanish gypsy and rave party girl. Witness these three heroines dominate the stage with their operatic vocals and spectacular choreography! You don't want to miss this classic opera experience juxtaposed within a modern context. TriOperas closes before the London in Pride Parade, so be sure to catch this triple bill if you find yourself in London beforehand!
Purchase your tickets to TriOperas: Turandot, Butterfly & Carmen here.
---
BONUS: The Inheritance: Parts 1 and 2
(21 September 2018 - 5 January 2019)
While this highly anticipated two-part production won't be running during Pride, now is the perfect time to book your tickets to get the best seats and best prices! The Inheritance follows young gay men in present-day New York City a generation after the tragic AIDS epidemic of the 80s and 90s that claimed thousands upon thousands of lives (nearly 9,000 gay New Yorkers died in 1994 alone). The play is a modern-day epic split into two parts with a seven-hour runtime. But don't let that daunt you! The show has been widely critically acclaimed and its length has been likened to a Netflix binge that "makes you want to keep firing up episode after episode." Treat your partner to a great gift for Pride and book your tickets sharpish!
Purchase your tickets to Inheritance at the Noel Coward Theatre by clicking here. Don't forget to book both parts!
---
The Pride in London Festival begins on 9 June 2018 and will end on Saturday, 7 July 2018 with the Pride in London Parade.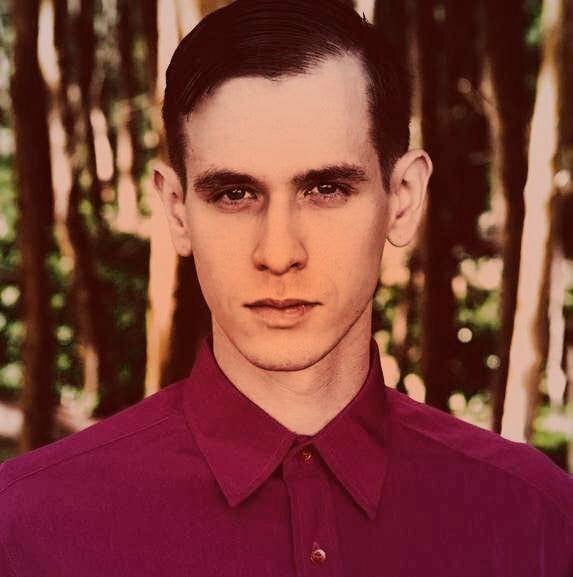 Ephram is a jack of all trades and enjoys attending theatre, classical music concerts and the opera.