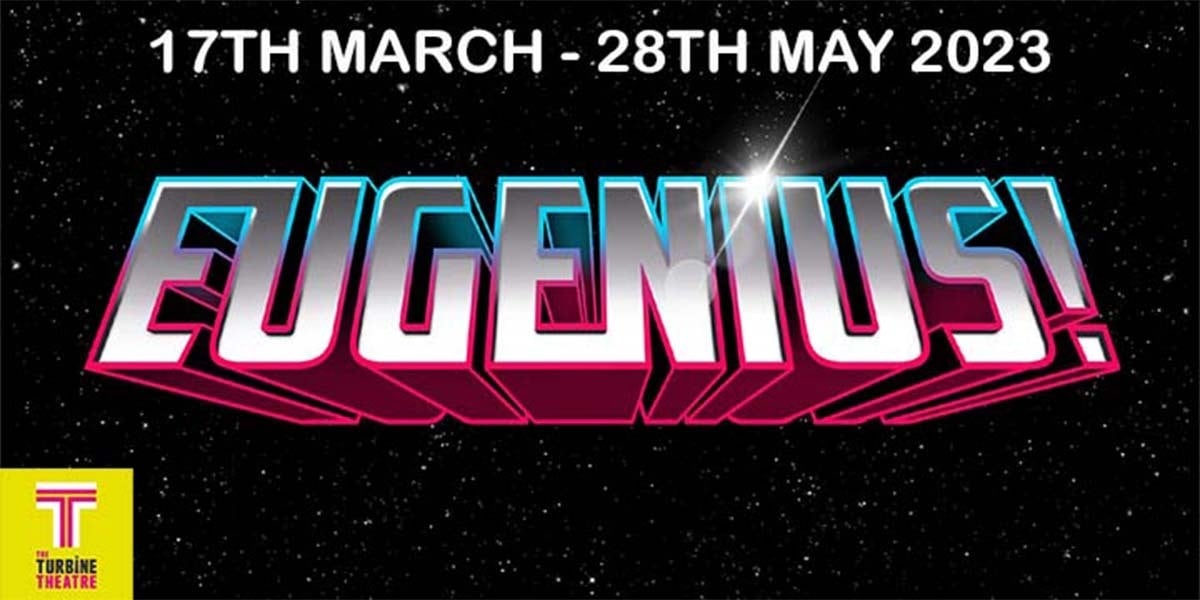 With more 80s pop-culture references than ever before, Eugenius! is ready to take flight!
Keep me updated
We'll tell you as soon as tickets go on sale:
Top Rated ShowReviewers highly rate this show
Tickets for Eugenius! are available now! 
Is it a bird, is it a plane? No, it's Eugenius!! The sensational cult-classic Eugenius! is soaring through the sky and landing straight onto the Turbine Theatre stage! With high-energy 80s pop culture references, the story of an everyday underdog and an uplifting score, this supersized retro musical is here to save the day. Book your tickets for Eugenius! today at The Turbine Theatre, London - now that's justice served! 
Eugenius! synopsis
KAPOW! This electrifying British musical pays homage to the spirit of the 1980s with a thundering score stronger than kryptonite! In Eugenius!, the roles are flipped, wishes come true, nerds rule rather than suffer at the hands of their enemies, and everyone has a superhero inside them just waiting to take flight.
Eugenius! follows the journey of teenage superhero enthusiast Eugene, who spends his days writing about his own superhero universe. When a talent scout visits school and offers Eugene the opportunity of a lifetime in Hollywood, victory feels near. Nevertheless, like any superhero movie…evil creeps around every corner.
Through evoking nostalgia for 80s superhero comics and movies and rooting for the underdog, the heartwarming Eugenius! proves that with a journey like Eugene's, we can collectively demonstrate that we are all mighty heroes! When it arrives at The Turbine Theatre, the pulsating music, which has been streamed by millions of people in 125 countries, is destined to conquer the stage.
About Eugenius! 
The London Palladium hosted a one-night-only Eugenius! production in 2016 with a cast that included Amy Lennox, Warwick Davis, David Bedella, and Summer Strallen. Marcus Brigstocke narrated the story.
After that, Eugenius! was fully staged and performed for a season at The Other Palace in 2018, to standing ovations and critical acclaim. The score, which The Guardian and Theatre Weekly called as "infectiously poppy pastiche" and "astonishingly catchy," was also praised by critics for its warmth and joyous ambiance. Later, the production was nominated for two WhatsOnStage awards.
The creatives of Eugenius! 
Eugenius! is written by Ben Adams and Chris Wilkins and is directed by Hannah Chissick, it will run at the Turbine Theatre from 17 March - 28 May 2023.
Tickets for Eugenius! are available now!
Step back in time to the 80s and watch Eugene find the hero within himself in this loveable musical! Book tickets for Eugenius! today!
Age restriction
This production is recommended for ages 12+.
Running time
To be confirmed.
Performance dates
17 March - 28 May 2023.
Venue Information
The Turbine Theatre
Arches Lane, Circus West Village, SW11 8AB , London, SW11 8AB
Customer
Reviews
80 reviews
4.8