CMBYN actor Timothee Chalamet to star in 4000 Miles at The Old Vic opposite Eileen Atkins
Updated on 3 December 2019
A new revival of Amy Herzog's Pulitzer Prize-nominated play 4000 Miles has been announced and will run at London's Old Vic Theatre in April 2020. The production will star Call Me By Your Name actor Timothée Chalamet and The Height of the Storm actress Eileen Atkins. Tickets for 4000 Miles are on general sale now. 🎟️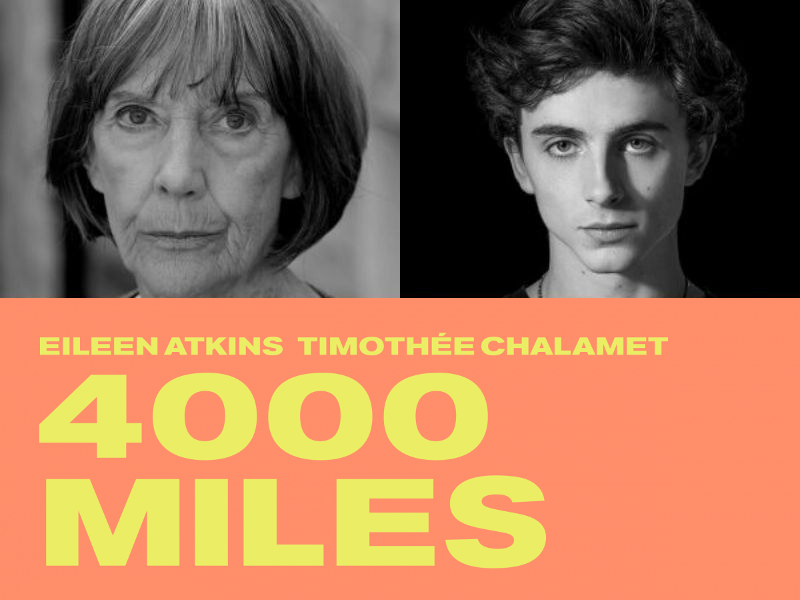 Matthew Warchus directs Eileen Atkins and Timothee Chalamet in new 4000 Miles revival
The Old Vic officially announced today a surprise new addition to its fifth season with Matthew Warchus as Artistic Director. #OVSeason5 will now include a revival production of Amy Herzog's 4000 Miles, which is set to star Eileen Atkins (Netflix's The Crown) in the role of Vera and Timothée Chalamet (Lady Bird) in the role of Leo in his London stage debut. The play opens on 6 April 2020 for previews in a strictly-limited run booking until 23 May. Opening night for 4000 Miles will be on 16 April 2020.
Spotlight on Timothee Chalamet & Eileen Atkins
Timothée Hal Chalamet is a New York-born French-American actor who made his feature film debut in 2014's Men, Women & Children as Danny Vance while also appearing in Interstellar's all-star ensemble (Matthew McConaughey, Anne Hathaway, Jessica Chastain, Matt Damon, Michael Caine, Casey Affleck, Topher Grace) that same year as Young Tom Cooper.
Chalamet's breakout role was arguably his portrayal of Elio Perlman in Call Me By Your Name (2017), an LGBT coming-of-age drama based on the 2007 André Aciman novel of the same name. The actor starred opposite Armie Hammer as Elio's love interest, Oliver, and received both an Academy Award nomination and Golden Globe Award nomination for Best Actor. Chalamet went on to win numerous major film awards for his CMBYN role, including the New York Film Critics Circle Award, Chicago Film Critics Association Award and the Gold Derby Award for Best Actor, the London Film Critics' Circle Award for Actor of the Year, and numerous Breakthrough Actor awards.
Other notable film credits of Chalamet's include the recent Woody Allen film A Rainy Day in New York (2019), in which he starred in the lead role of Gatsby Welles opposite Selena Gomez and Elle Fanning, Kyle Scheible in Lady Bird (2017), King Henry V in The King (2019), and Paul Atreides in the upcoming sci-fi remake of Dune (2020). His prior theatre credits include Jim Quinn in the Prodigal Son (2016) at the Manhattan Theatre Club and Nicholas Clarke in The Talls (2011) at the McGinn/Cazale Theatre.
Eileen June Atkins is a London-born actress and screenwriter who is perhaps best known for winning three Olivier Awards out of eight nominations throughout her career, including two Best Actress Awards for her performances in Honour (2004) and The Unexpected Man (1999) and one Best Supporting Performance Award in 1988 for multiple roles (The Winter's Tale, Harold Pinter's Mountain Language, and Cymbeline).
Atkins was most recently nominated for Best Actress in 2018 for her portrayal of Madeleine in Florian Zeller's The Height of the Storm at Wyndham's Theatre. Other notable credits for Eileen Atkins include starring in five episodes of The Crown as Queen Mary, the role of Ruth Ellingham on Doc Martin, and Hesther Saloman in the 1977 film adaptation of Equus.
What is 4000 Miles about?
"It was all about finishing something I started. Micah and I started something. I saw it to completion. That's that. People want to make it seem like it was rather complicated when it's in fact all too simple."
At the start of summer, 21-year-old Leo (Timothée Chalamet) and his best friend set out from the West Coast to cycle across the United States with the freedom of the open road in the palm of their hands. After weeks of no news on his whereabouts, Leo catches his grandmother Vera (Eileen Atkins) off guard when he shows up at her front doorstep in Manhattan in the middle of the night.
Leo's life is only just beginning while Vera's life is slowly coming to an end. Their sorrows unite in Vera's old Greenwich apartment.
4000 Miles Old Vic creative team
The upcoming Spring 2020 revival of 4000 Miles by Amy Herzog is to be directed by Matthew Warchus. The play will feature both set and costume design from Rob Howell, sound design by Simon Baker, and lighting design by Hugh Vanstone. Further creatives for the 4000 Miles London revival will be announced in due course.
Warchus said on the new production: "'Amy Herzog is one of my favourite living writers – she writes with a deceptively powerful simplicity, full of extraordinary grace, precision and radiance. I'm very much looking forward to working with this exceptional cast on her gorgeous play which abounds with intimate beauty and truth."
4000 Miles tickets for the Old Vic run available now!
Don't miss the limited 6-and-a-half week run of 4000 Miles starring Eileen Atkins and Timothée Chalamet! Tickets to this star-studded Old Vic production are expected to be in incredibly high demand, so be sure to book your seats as soon as possible to secure your spot to see this sure-fire hit!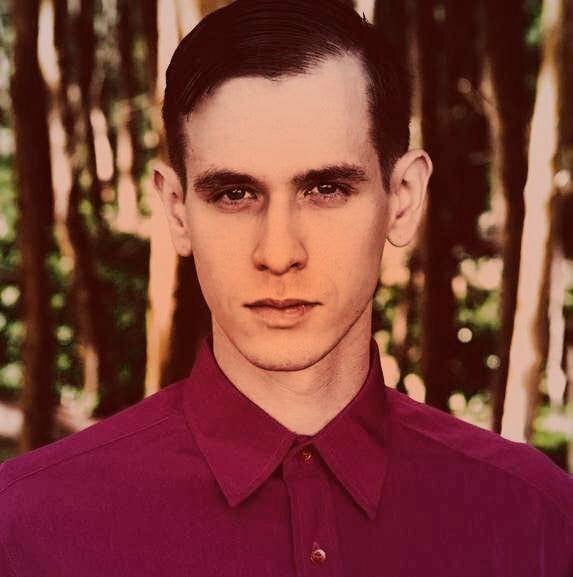 Ephram is a jack of all trades and enjoys attending theatre, classical music concerts and the opera.