English National Opera 2019/20 season programme announced, including 7 new productions
Updated on 1 October 2019
This piece was updated 1 October 2019 to reflect casting changes.
Daniel Kramer may have quit as the ENO's Artistic Director after just three years in the position, but the upcoming 2019/20 season he has left behind him indicates a brilliant new beginning as the English National Opera is determined to become more accessible to London audiences and reinvent themselves. Who says the opera is only for the elite? Packed with such mythical figures as Orpheus and Eurydice, enchanting fairy tales as the Czech Republic's bone-chilling Rusalka, and unmissable opera classics such as Carmen, the new ENO season has something for everyone, and all at astonishingly affordable ticket prices beginning at just £12 and up! ENO tickets are on sale now!
With 7 new productions and 3 revivals to look forward to, get a taste of what's to come below!
What's on at the English National Opera for the 2019/20 season?
OUR TOP PICK
28 Mar - 15 Apr 2020 (7 performances)
Antonín Dvořák – Rusalka (NEW)
Next spring the ENO is set to bring this beloved Czech opera to the London Coliseum in a rare West End staging that is arguably the stand-out show of the 2019/20 ENO season. #ENORusalka follows the sea nymph of the same name (Corinne Winters) who falls in love with The Prince (David Butt Philip) and dreams of becoming human so that she can roam the Earth with her true love. She strikes a deal with the woodland witch, Ježibaba (Patricia Bardon), to turn human in exchange for her voice. But when the Foreign Princess (Claire Rutter) enters the picture, The Prince falls for her instead, forever cursing the mute Rusalka to roam the meadow as a will-o'-the-wisp.
Sound familiar? Well that's because Rusalka is based on the fairy tales by Karel Jaromír Erben and Božena Němcová that bear a striking resemblance to Hans Christian Andersen's The Little Mermaid. Featuring world-renowned aria 'Song to the Moon (Měsíčku na nebi hlubokém)', which was once famously sung in Czech by Renée Fleming at the PROMS and recorded by her and the Prague Symphony Orchestra, and boasting Dvořák's cinematic score accompanied by Jaroslav Kvapil's brilliant libretto, Rusalka is an absolute must-see event for both opera fans and those who love fairy tales. Rusalka is scheduled for just 7 performances from 28 March to 15 April 2020.
🎫 Book your ENO Rusalka London opera ticket from £12 here.
1 Oct - 19 Nov 2019 (8 performances)
Christoph Willibald Gluck – Orpheus and Eurydice (NEW)
Kicking off the new ENO season is Bohemian-Austrian composer Christoph Gluck's 18th-century opera, Orpheus and Eurydice, which follows the tale of Orpheus (Alice Coote) who will stop at nothing to reunite with his soulmate, Eurydice (Sarah Tynan). After seeking permission from the Roman Gods, he dives into the underworld to save her. But should he look back over his shoulder, Eurydice will be whisked away for good. Featuring a fantastic libretto by Pierre-Louis Moline and staged in the acclaimed Hector Berlioz version, #ENOEurydice is set to be an epic season opener for the English National Opera and features renowned conductor Harry Bicket and direction and choreography by Wayne McGregor. Don't miss it!
🎫 Book your ENO Orpheus and Eurydice London opera tickets from £12 here.
5 Oct - 28 Nov 2019 (12 performances)
Jacques Offenbach – Orpheus in the Underworld
Next on the programme for the Orpheus-heavy ENO season is Offenbach's glorious Orpheus in the Underworld featuring a stupendous libretto by Ludovic Halévy and Hector-Jonathan Crémieux. The operetta is freely adapted from the original French version by Tom Morris and Emma Rice. After Orpheus' (Ed Lyon) holy matrimony with Eurydice (Mary Brevan) is broken, Eurydice is seduced by Pluto, Ruler of the Underworld. But with the help from the Gods, Orpheus embarks on a quest to win his wife over again. Featuring conductors Sian Edwards and direction by star London director Emma Rice in association with her production company Wise Children, #ENOUnderworld is just what the opera doctor prescribed.
🎫 Book your ENO Orpheus in the Underworld London opera tickets from £12 here.
18 Oct - 13 Nov 2019 (5 performances)
Harrison Birtwistle – The Mask of Orpheus
Last seen at the English National Opera in 1986 when it was met with overwhelming critical acclaim, the highly anticipated revival of Birtwistle's The Mask of Orpheus is upon us! Following a non-linear narrative in which the lead characters appear in three different disguises, this opera will not only blow you away but it will also blow your mind. #ENOMask stars Peter Hoare as Orpheus The Man, Daniel Norman as Orpheus The Myth/Hades, Matthew Smith as Orpheus the Hero, Marta Fontanals-Simmons as Eurydice The Woman, Claire Barnett Jones as Eurydice The Myth/Persephone, James Cleverton as Aristaeus The Man, and Simon Bailey as Aristaeus The Myth/Charon, and it features conductors Martyn Brabbins and James Henshaw and director Daniel Kramer.
🎫 Book your ENO Mask of Orpheus London opera ticket from £12 here.
28 Oct - 30 Nov 2019 (10 performances)
Gilbert and Sullivan – The Mikado
Conducted by Chris Hopkins and directed by Jonathan Miller and Elaine Tyler-Hall, this magnificent opera follows Nanki-Poo (Elgan Llŷr Thomas) and Yum-Yum (Soraya Mafi), a couple who are madly in love but face a number of obstacles as Yum-Yum is engaged to Ko-Ko (Richard Suart), who is the new Lord High Executioner. When the Mikado of Japan (John Tomlinson) says 'off with their head!', Nanki-Poo and Ko-Ko must band together to settle an arrangement in which no one gets decapitated. As difficult as it is to penetrate Japanese culture, #ENOMikado offers a unique chance through opera to experience what makes Japanese storytelling so captivating.
🎫 Book your tickets to The Mikado ENO London opera from £12 here.
15 - 29 Nov 2019 (6 performances)
Philip Glass – Orphée
Based on the 1950 Jean Cocteau film of the same name and adapted into a chamber opera by Philip Glass, who also provided the libretto, Orphée aptly wraps up the Orpheus myth for the 2019/20 ENO season. Orphée (Nicholas Lester) falls head over heels for a mysterious princess even though he is already married to the oak nymph Eurydice (Sarah Tynan). Choosing to alternate between the worlds of life and death, he is soon obsessed with achieving immortality. #ENOOrphee features conductor Geoffrey Paterson and director Netia Jones, who is also behind the opera's costume and video design. Make the Orpheus mythology complete with tickets to Glass' Orphée this November!
🎫 Book your ENO Orphée London opera tickets from £12 here.
29 Jan - 27 Feb 2020 (10 performances)
George Bizet – Carmen
Arguably one of the most famous operas of all time, George Bizet's Carmen is essential for both beginner opera fans and veterans alike. Featuring a libretto by Ludovic Halévy and Henri Meilhac after Prosper Mérimée and having first premiered in 1875, Calixto Bieito's version of Carmen switches things up in favour of an exploration of the human condition between the sexes in 1970s France. Despite craving love, Carmen (Justina Gringytė) creates a conflict of obsession and jealousy, summoning a thirst in men while running the risk of being consumed by it all. Featuring the world-famous aria, 'Habanera', you'll be humming to Bizet's splendid score long after the curtain falls.
#ENOCarmen is directed by Calixto Bieito and conducted by Valentina Peleggi and is a welcome revival for the season as the ENO bids to reach a wider audience.
🎫 Book your ENO Carmen London opera tickets from £12 here.
12 Feb - 6 Mar 2020 (6 performances)
Giuseppe Verdi – Luisa Miller (NEW)
Featuring a libretto by Salvatore Cammarano after Friedrich Schiller, Verdi's Luisa Miller tells the tale of a complicated entanglement of oppression, love and intrigue. Star-crossed lovers Rodolfo (Olafur Sigurdarson) and Luisa (Elizabeth Llewellyn) find solace in each other in their pursuit of happiness as they must fight to overcome the challenges their class divide brings. But when Rodolfo's father arranges a marriage of convenience for his son, tragedy ensues. Directed by the award-winning Barbora Horáková Joly and conducted by Alexander Joel, #ENOLuisa is a promising new production that would be criminal to miss!
🎫 Book your ENO Luisa Miller London opera tickets from £12 here.
26 Feb - 17 Apr 2020 (12 performances)
Giacomo Puccini – Madam Butterfly
Similar to Carmen, Puccini's Madam Butterfly is an essential opera must-see that should not be missing on anyone's wish list. Featuring a killer libretto by Giuseppe Giacosa and Luigi Illica after Bellasco, this revival is bound to be another standout of the season. In this tale of unrequited love, Cio-Cio San (Natalya Romaniw) is a young Japanese girl who falls in love with American naval officer Pinkerton (Dimitri Pittas/Adam Smith). After the two get married, Pinkerton must return to the US before the birth of their son, leaving Cio-Cio San to sit and anxiously await for her husband to come back for them. #ENOButterfly is directed by Anthony Minghella and features conduction by both Martyn Brabbins and Martin Fitzpatrick and jaw-dropping choreography by Carolyn Choa.
🎫 Book your ENO Madam Butterfly London opera tickets from £12 here.
14 Mar - 18 Apr 2020 (10 performances)
Wolfgang Amadeus Mozart – The Marriage of Figaro
Consistently one of the most staged operas in the worldwide Operabase, Mozart's The Marriage of Figaro is the righteous end to a fantastic ENO season. Featuring a libretto by Lorenzo Da Ponte after Beaumarchais, #ENOFigaro is a new English National Opera production that follows the comedic tale of Figaro (Božidar Smiljanić) and Susanna's (Louise Alder) wedding. Count Almaviva (Johnathan McCullough), their womanising master, is determined to achieve coitus with Susanna before the marriage, but Figaro and Susanna know better. The couple team up to teach the philandering Count a little lesson in fidelity. This new production is conducted by both James Henshaw and Kevin John Edusei and directed by Joe Hill-Gibbins. The opera's successful history alone should be enough to entice you. Don't skip out on this spectacular production!
🎫 Book your ENO The Marriage of Figaro London opera tickets from £12 here.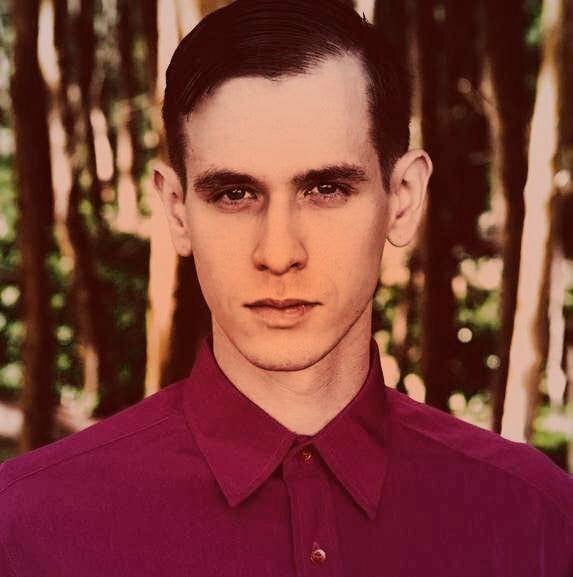 Ephram is a jack of all trades and enjoys attending theatre, classical music concerts and the opera.