Top 10 musicals UK theatregoers should be excited about (#WestEndWishList)
Posted on 19 November 2019
We're making our [wish] list and checking it twice. There's no better time than Christmas to hope for these fabulous musicals to transfer to the West End. Mrs Doubtfire is already on its merry way to Broadway and Beetlejuice (The Musical The Musical The Musical) has made a killing in New York, but when will these hot stage adaptations cross the pond? And why should London theatregoers be so excited?
Find the answers to these questions and more below! 👇 And whether we've been naughty or nice, maybe Santa will surprise us with something special this year? Who knows! Impossible is nothing!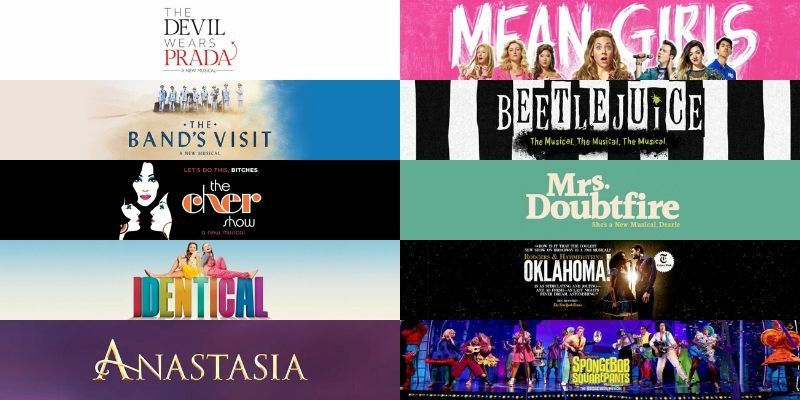 So many new musicals, so little time. We can't decide which show we most want to see. From Mean Girls to Mrs Doubtfire, it's impossible not to love them all!
What we want to see in the West End and why you should be thrilled!

TOP PICK:
The Devil Wears Prada
Who doesn't love the ultra-catty, mega-sassy 2006 film* that starred Meryl Streep as Miranda Priestly (a carbon-copy of Anna Wintour) and Anne Hathaway as the innocent, and badly-dressed, recent graduate Andy Sachs; who gets sucked into the demanding, and often-times malicious, world of fashion when she lands a job as Priestly's personal assistant by pure chance. A stage adaptation featuring new music by Elton John was recently confirmed back in September of this year, and it is set to run in Chicago in July 2020 before transferring to Broadway. We can only imagine what the editor-in-chief of Runway magazine would have to say about this sure-fire hit:
"I'd like my West End transfer waiting. Oh, and if you don't have The Devil Wears Prada on the London theatre stage by next year, don't even bother coming back. That's all."

The Devil Wears Prada is directed by Tony Award-winning director Anna D. Shapiro (August: Osage County) and is staged by Kevin McCollum. It features a book by Paul Rudnick, music by Elton John, lyrics by Shaina Taub, casting by Stephen Kopel, and music supervision by Nadia DiGiallonardo.
*The film also notably starred Emily Blunt, who recently played the lead role in Mary Poppins Returns in parallel with the newly-premiered West End revival of Mary Poppins The Musical, now showing at the Prince Edward Theatre.

Identical
Long before Lindsay Lohan was throwing parties on Mykonos, b***h (try Googling: #DoTheLilo) and became tabloid fodder, there was The Parent Trap — Disney's hit 1998 remake that put the once-innocent child star Lilo on the map. The hit comedy quickly became a modern cult-classic and it will now be transformed for the stage as a musical entitled Identical. The show's upcoming world premiere at the Nottingham Playhouse next summer followed by its transfer to the Theatre Royal Bath has got us seeing double and we hope to see these long-lost twins conspire together on the West End stage! With Fiddler on the Roof's Trevor Nunn behind the director's helm accompanied by lyrics from Mary Poppins' Anthony Drewe, a book by The Jungle Book's Stuart Paterson, and music by George Stiles, Identical is bound to be a West End smash!

Mrs Doubtfire
Another fabulous film that's been given the full Broadway treatment, Mrs Doubtfire is set to run in Seattle this month on 26 November before cross-dressing its way over to the Stephen Sondheim Theatre in New York. The classic movie starring the late Robin Williams is one of the 90s' pinnacle moments in entertainment and warmed the hearts of many cinemagoers. Also staged by The Devil Wears Prada's Kevin McCollum, Mrs Doubtfire is set to star Beetlejuice musical actor Rob McClure in the iconic role as the musical stays relatively true to the original plot. While Mary Poppins continues to deliver spoonfuls of sugar, the West End still has room for one more favourite nanny!


The Band's Visit
Based on Eran Kolirin's 2007 film of the same name, The Band's Visit brings much-needed diversity to the stage. The story centres on an eight-member Egyptian band that is is invited to play in Israel's Arab Cultural Center. But when they arrive at the bus station after a long flight, an innocent pronunciation mistake takes them to Beit Hatikvah instead of Petah Tiqva. Stranded in this dead-end desert town in the middle of nowhere, the men are forced to spend the night. Soon the local residents begin to take pity on them and this offbeat situation swiftly turns into an upbeat extravaganza filled with roller discotheques and endless fun. The musical ended back in April of this year, but perhaps a London production is in the works? We can only pray! 🙏

Oklahoma!
The hit, stripped-down revival of Rodgers & Hammerstein's Oklahoma! musical has already recently won the Tony Award for Best Musical revival and can certainly do the same at the Olivier Awards, should a West End transfer come to fruition. The fresh new production by Daniel Fish will give you all the feels. It's sexy. It's funny. And it manages to be both dark and scary at the same time. A rivalry between cowboys and local farmers serves as the backdrop to this unlikely love story between Laurey Williams, a drop-dead gorgeous farm girl, and Curly McLain, a smoking-hot, 'ride-em' cowboy. Jud Fry, a terrifying farmhand, threatens their romance in this ride-or-die country-western musical hit! Oh, what a beautiful mornin' it would be to see Oklahoma! take to the London stage!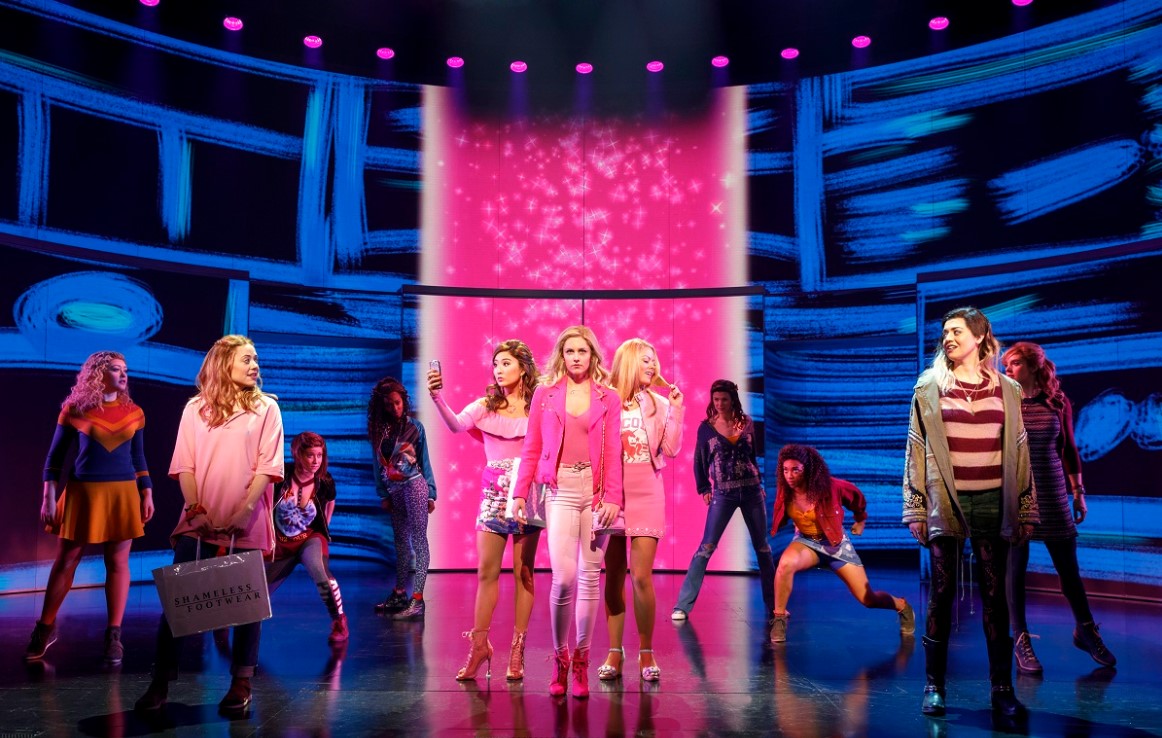 Mean Girls
"Get in loser, we're transferring to London!" (Or so we hope!) Another iconic Lilo film on our list, Mean Girls has been dazzling New York audiences for months now and is even written by the movie's original creator, Tina Fey. The musical is highly rumoured to be coming to the West End in Autumn 2020 but nothing has been officially confirmed as of yet. Nevertheless, we like to think of ourselves as a pusher and hope to see The Plastics on stage soon! Seeing as how this Broadway hit still manages to gross nearly $1 million a week at the box office whilst also packing houses at over 95% (you go, Glen Coco!), it's highly likely this 'hearsay' will become a reality.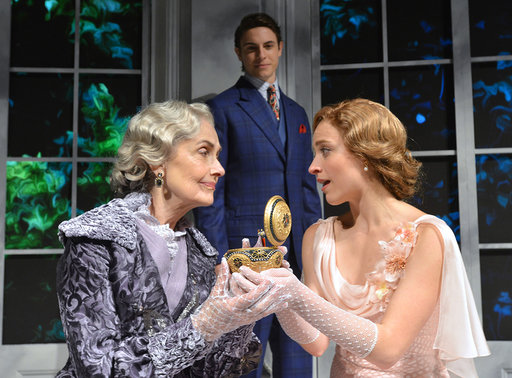 Anastasia
Perhaps one of the few non-Disney animated films that managed to come close to the enviable Disney formula, Fox Studios' Anastasia had it all: realistic and life-like cartoon characters, brilliant storytelling, and unforgettable music numbers that could even give The Little Mermaid a run for its money. Based on the real-life Anastasia Nikolaevna, a Russian Grand Duchess who, for a brief moment in history, was believed to have survived the Romanov family executions, Anastasia takes some creative liberties and romanticises the tale. The film and musical follow her journey to Paris where she plans to reunite with her grandmother Maria Feodorovna, Dagmar of Denmark. Sadly, the musical replaces Rasputin with a Bolshevik general named Gleb Vaganov, meaning the fan-favourite number 'In the Dark of the Night' does not see the light of day. But a whole host of new songs accompany the five songs retained from the film, including "Once Upon a December" and "Journey to the Past."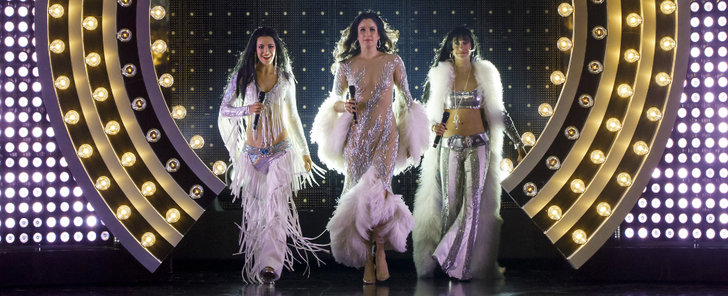 The Cher Show
Three eras. Three Chers. Three-times the fun. This delicious Cher bio-musical follows the pop diva's illustrious career across six decades from Babe to Lady to Star. The Cher Show will take you on a sequin-studded trip in time set to the greatest hits by The Dark Lady herself. Do you believe in a West End transfer after Broadway?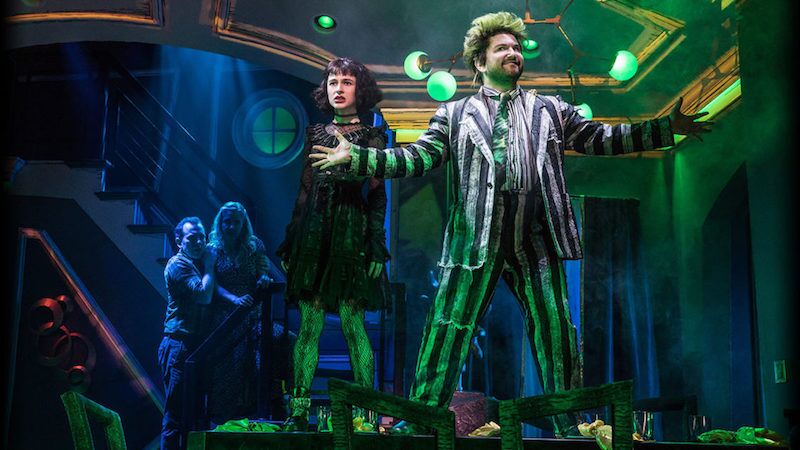 Beetlejuice
The bizarre teenager Lydia Deetz (a role made iconic by Winona Ryder) is obsessed with all things macabre, abject and weird. Her unusual gothic tastes become all too real when she moves into a new house with her parents that is haunted by The Maitlands, a ghost couple who recently died in a car crash. The two have a hard time scaring Lydia away, however, and so they enlist the help of Beetlejuice, an annoying demon who wants nothing more than to "raise hell". The original Tim Burton film was an absolute riot and of course, how could you forget the famous dinner scene set to the Harry Belafonte song "Day-O (The Banana Boat Song)", which just so happens to make a comeback in the Broadway production.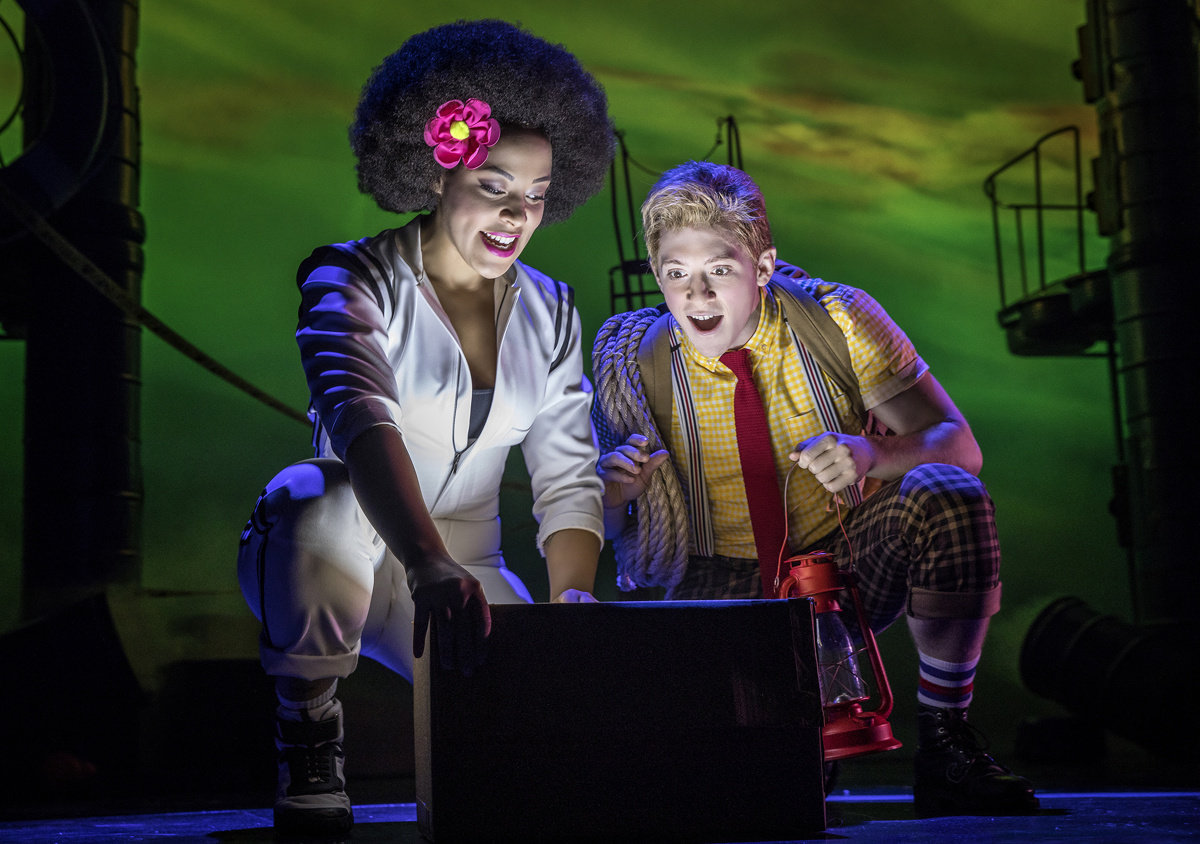 SpongeBob SquarePants: The Broadway Musical
Nautical nonsense be something we wish. The 20-year-old absorbent and yellow sponge is still dominating the airwaves on American television and now the Broadway stage has gone full Bikini Bottom! But can SpongeBob make a splash on the West End stage? We certainly think so. Featuring all-new music by Waitress' Sara Bareilles, Kinky Boots' Cyndi Lauper, David Bowie, The Flaming Lips, Panic! at the Disco, and even T.I., this stage musical certainly has what it takes to stun audiences across the Atlantic.
Sure, the musical may not have such iconic songs from the series as "F.U.N.", "The Krusty Krab Pizza", "Ripped Pants", "Livin' in the Sunlight, Lovin' in the Moonlight", but its host of new material certainly promises a unique and original SpongeBob experience that could just be the "secret [West End] ingredient" that Plankton's been looking for. Grab hold of that periscope, maties, and be on the lookout for some more SpongeBob SquarePants news!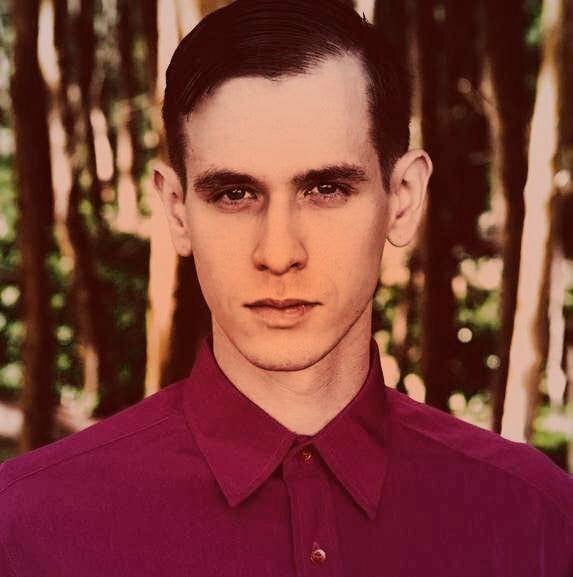 Ephram is a jack of all trades and enjoys attending theatre, classical music concerts and the opera.