New musical Mrs Doubtfire to run on Broadway next year
Posted on 4 November 2019
She's a new musical, dearie! It has recently been announced that the iconic role of Mrs Doubtfire made famous by the late Robin Williams will be taking to the stage in Seattle this month before premiering on Broadway in March 2020! Mrs Doubtfire The Musical will run at the Stephen Sondheim Theatre from 9 March with official opening night scheduled for 5 April. If all goes well, Kevin McCollum's production will 'un-doubt-edly' make its way to London's West End. 🤞
Scottish-accented nanny Mrs Doubtfire takes to the stage on Broadway!
Ever since rumours spread back in 2015 that a musical adaptation of Mrs Doubtfire was in the works, fans of the 1993 Robin Williams film have been itching for this hearsay to finally be confirmed. Now that moment has passed and it's official. The daddy-in-nanny-drag is coming to Broadway!
The cold Seattle winter is about to get some Doubt-FIRE this month.
The stage adaptation of Mrs Doubtfire, which starred Robin Williams (Dead Poets Society, What Dreams May Come, Bicentennial Man) , Sally Field (The Flying Nun, Forrest Gump), and Pierce Brosnan (Die Another Day, GoldenEye, Tomorrow Never Dies, The World Is Not Enough), will first head to the 5th Avenue Theatre in Seattle Washington for its world premiere before transferring to Broadway's Stephen Sondheim Theatre on 9 March for previews.
The new musical's producer, Kevin McCollum, is perhaps best known for staging The Devil Wears Prada, another stage musical adaptation of a hit blockbuster film that will open in Chicago in July 2020 and features music by Elton John. McCollum also recently produced a staged reading of The Notebook with Vanessa Hudgens in New York earlier this year.
The plot of Mrs Doubtfire in a nutshell
When jobbing voice actor Daniel Hillard is out of work and loses shared custody of his kids following a nasty divorce with his estranged ex-wife Miranda, he disguises himself as Mrs Euphegenia Doubtfire, an older nanny with a Scottish accent who... stands up when she goes number one. Daniel's new drag persona, created with the help of his makeup artist brother Frank, is his only shot at spending time with his three children. As he gets lost in his new character, he also grows closer to his kids than he ever was before and he learns more about how to be a father than he ever anticipated. But how long will his charade last before he gets exposed?
Who is starring in Mrs Doubtfire on Broadway?
Mrs Doubtfire stars Rob McClure (Beetlejuice The Musical, Something Rotten!) in the titular role. He is joined by Analise Scarpaci as Lydia Hillard, Avery Sell as Natalie Hillard, Brad Oscar as Frank Hillard, Charity Angél Dawson as Wanda Sellner, J. Harrison Ghee as Andre, Jake Ryan Flynn as Christopher Hillard, Jenn Gambatese as Miranda Hillard, Mark Evans as Stuart Dunmeyer, and Peter Bartlett as Mr. Jolly.
Further casting for Broadway musical Mrs Doubtfire will be announced in due course.
The Broadway creative team of Mrs Doubtfire The Musical
Mrs Doubtfire The Musical has a book by Karey Kirkpatrick and John O'Farrell and music and lyrics by Tony Award-winning duo Karey Kirkpatrick and Wayne Kirkpatrick. It is directed by four-time Tony Award-winner Jerry Zaks (Hello, Dolly!) and boasts stunning new choreography by Waitress The Musical's Lorin Latarro.
Mrs Doubtfire also boasts musical supervision by Ethan Popp (TINA: The Tina Turner Musical), hair and wig design by David Brian Brown, set and scenic design by David Korins, lighting design by Philip Rosenberg, costume design by Catherine Zuber, and sound design by Brian Ronan.
Mrs Doubtfire The Broadway Musical is presented by special arrangement with Buena Vista Theatrical and produced by multi-Tony-Award winner Kevin McCollum, who is behind such top-notch Broadway shows as Rent, Avenue Q, In the Heights, and Something Rotten!.
West End dream casting for Mrs Doubtfire
Mrs Doubtfire is a 'sure-doubt-fire' hit and has the potential to be the next biggest thing in London's West End when the musical is formally announced.
Perhaps the hilarious Noel Sullivan from School of Rock The Musical would make a perfect Daniel Hillard? And maybe Sally Field could somehow make a "cameo" appearance in the new show? After all, she did recently star opposite Bill Pullman in All My Sons at the Old Vic Theatre earlier this year, so a London stage appearance certainly wouldn't be out of the question...
Fun facts about Mrs Doubtfire starring Robin Williams
The hit film Mrs Doubtfire was directed by Chris Columbus, who famously directed the first two films in the Harry Potter series, Home Alone 1 and 2, The Goonies, The Help, and Gremlins. It was the second highest-grossing film in 1993, raking in a whopping $440 million, which was a lot even by today's standards.
Mrs Doubtfire is also regarded as one of the funniest American films of all time and won two Golden Globe Awards for Best Picture and Best Actor (Robin Willimas) and the Academy Award for Best Makeup. Williams' prosthetic mask from the film is currently on display at the Museum of Cinema Miniatures in Lyon, France.
Alongside The Genie in Aladdin, Mrs Doubtfire is widely considered to be one of Robin Williams' most famous roles. The late actor tragically died of suicide in 2014 at age 63 in his Californian home. Williams brought smiles and laughter to billions of people in his lifetime and is sorely missed by those who remember him fondly for the many comedic characters he portrayed.
Mrs Doubtfire West End tickets cross-dressing the pond soon?
Only time (and box office success) will tell if the new Broadway adaptation of Mrs Doubtfire will see a West End transfer. But one thing's for certain; even though Mary Poppins is slaying the Prince Edward Theatre stage, London is definitely big enough for two nannies and the demand for Mrs Doubtfire is there!
🎟️
Sign up for our mailing list to be notified as soon as the London transfer of Mrs Doubtfire is officially announced and confirmed!

Also keep an eye on our news pages for all the latest West End news, including ticketing information, cast info, performance dates, and more!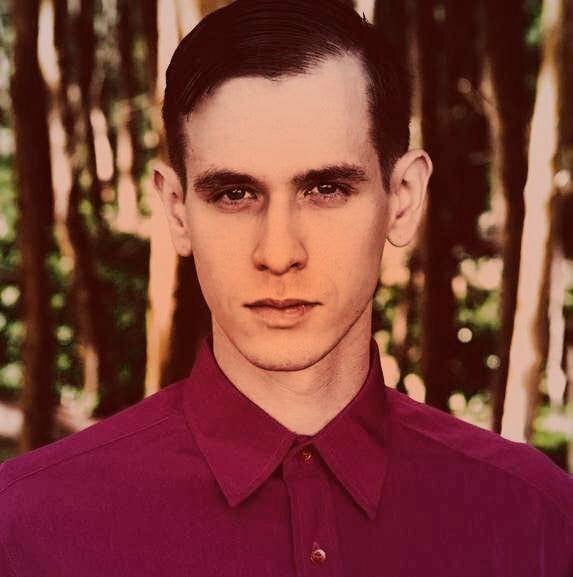 Ephram is a jack of all trades and enjoys attending theatre, classical music concerts and the opera.