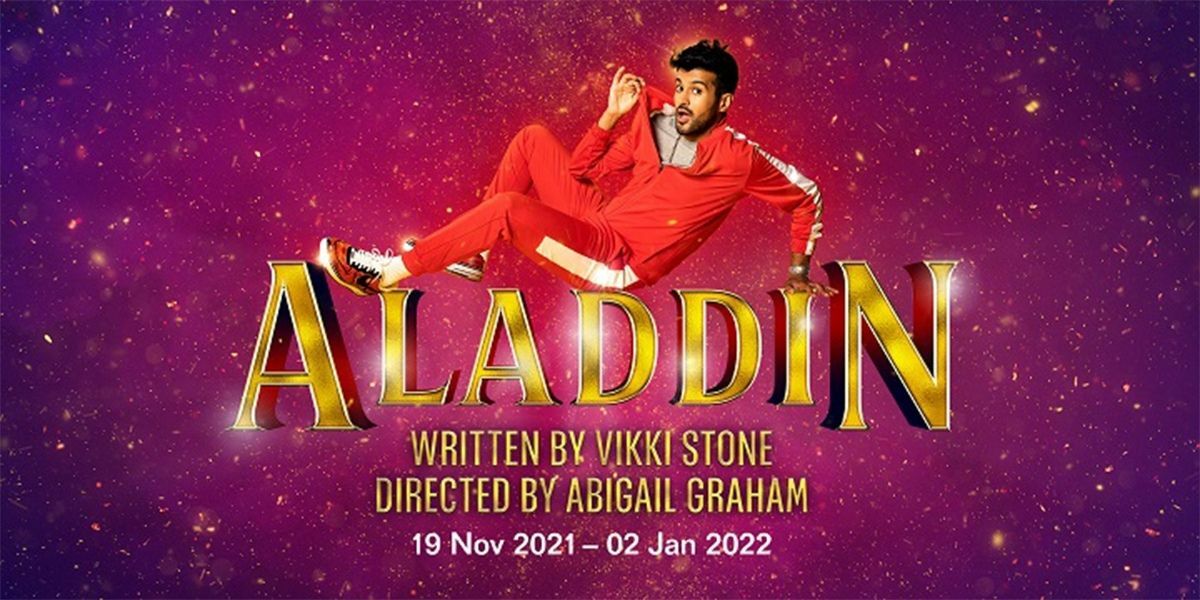 Lyric Hammersmith, London
Aladdin flies in on magic carpet ride Christmas 2021 for a new #LyricPanto production by Vikki Stone!
Keep me updated
We'll tell you as soon as tickets go on sale:
Free E-TicketsThis show offers free, no-hassle self-print or e-tickets
Aladdin 2021 Lyric Panto tickets available now at affordable prices!
The show might be over for Disney's hit West End musical, but it's certainly not the last you'll see of your favourite street rat Aladdin because a new Lyric pantomime production of the classic fairytale is coming to the Big Smoke for Christmas 2021! You better watch out, you better not cry, you better not pout I'm telling you why. Aladdin, Jasmine, and Genie are comin' to London town!
Pantomimes are a Christmas tradition and the ideal British way to have fun with the whole family during the holidays. Get ready for magic lamps, carpets, and plenty of laughs as you journey to a faraway place for Hanukkah, Kwanzaa, Christmas, and/or New Year's!
You ain't never had an Aladdin like this!
Make way for Prince Ali! The city gates are opening in Winter 2021 for a limited time only! Join Aladdin, Genie, and pals this holiday season at the Lyric Hammersmith and embark on an unforgettable magic carpet ride that will make all your Christmas wishes come true! All your favourite Aladdin characters will appear live on stage with a hilarious Lyric twist that will leave more than just a good impression!
The Aladdin 2021 panto is written by award-winning writer Vikki Stone and directed by holistic artistic director of OpenWorks Theatre, Abigail Graham.
Tickets for the Aladdin 2021 pantomime guaranteed to rub your lamp the right way this X-Mas!
If your body's saying let's go and your heart saying yes, then hop on camelback and explore this brilliant cave of wonders this X-Mas! Aladdin tickets for the London pantomime production are expected to be in high demand, so be sure to secure your seats at the Lyric Hammersmith Theatre early for the best prices possible when you book using our safe and secure interactive seating map.
PLEASE NOTE: This production has now been postponed to 2021/22. All tickets for the 2020/21 run will be automatically transferred to corresponding future dates.
Age restriction
Suitable for ages 6+
Running time
2hr 15min (inc. interval)
Performance dates
19 November 2021 - 2 January 2022
Content
Aladdin 2021 is family-friendly and suitable for ages 6+.
Special notes
Please note, this is NOT the Disney production of Aladdin which has closed. Please be certain that you wish to attend the Lyric Hammersmith 2021 Aladdin pantomime before you purchase tickets as refunds and exchanges will not be offered to customers wishing to have booked for the now-closed Disney production.
Face coverings must be worn inside our theatre at all times during your visit, including during performances, excluding when eating and drinking. We understand some are exempt from wearing a mask, including those aged 11 and under. If you are exempt, we encourage you to please bring something to identify this (for example, a Sunflower lanyard or badge). If needed, we can provide a yellow lanyard at Box Office which will need to be returned upon departure.
Access
A relaxed performance will be held as a matinee on Wednesday, 1 December at 1.30pm. An audio-described performance will be held on Saturday, 11 December 2020 at 6pm. An open-captioned performance will be held on Saturday, 18 December 2020 at 6pm. A BSL performance will be held as a matinee on Tuesday, 28 December at 2pm.