Back to Musicals
Dick Whittington at the London Palladium Tickets
London Palladium, London
4.9
123 reviews
Pantomime returns to the iconic London Palladium with an enchanting new production of Dick Whittington.
Keep me updated
We'll tell you as soon as tickets go on sale:
Full refund if your event is cancelled
Official tickets from an authorised retailer
100% Secure booking process guaranteed
5 Star Rated
This show maintains a perfect five stars rating
Dick Whittington panto tickets are now available for this Christmas season.
Christmas in London wouldn't be complete without a traditional panto, and what better place than the West End's legendary London Palladium to get into the holiday spirit.
This holiday season you cannot miss the incredible journey of Dick Whittington. Dick is aided on his adventure through the streets of London by The Spirit of the Bells as they face off against the insidious Queen Rat. This pantomime promises to make you laugh and get you in the holiday mood. The amazing sets and costumes are brought to life by an incredibly talented, star-studded cast.
Dick Whittington will be played by Charlie Stemp, fresh from his run in Half a Sixpence, this show will be his last before he makes his Broadway debut in Hello, Dolly! In January 2018. Julian Clary, well known comic, author and actor (recently starring in Le Grand Mort) plays The Spirit of the Bells. Elaine Paige OBE (Follies, The King and I) brings Queen Rat to life. The cast is rounded out by Ashley Banjo & Diversity as The Sultan and his Advisors with Paul Zerdin playing Idle Jack, Nigel Havers as Captain Nigel and Gary Wilmot appearing as Sarah The Cook.
Christmas is just around the corner and there is no better way to celebrate than by seeing a traditional British panto. Brought to you by Qdos Entertainment, the team behind Cinderella, Dick Whittington comes to the London Palladium for the 2017 Christmas Season.
Tickets are going quickly so make sure you book your tickets now to guarantee the best seats to Dick Whittington at the London Palladium.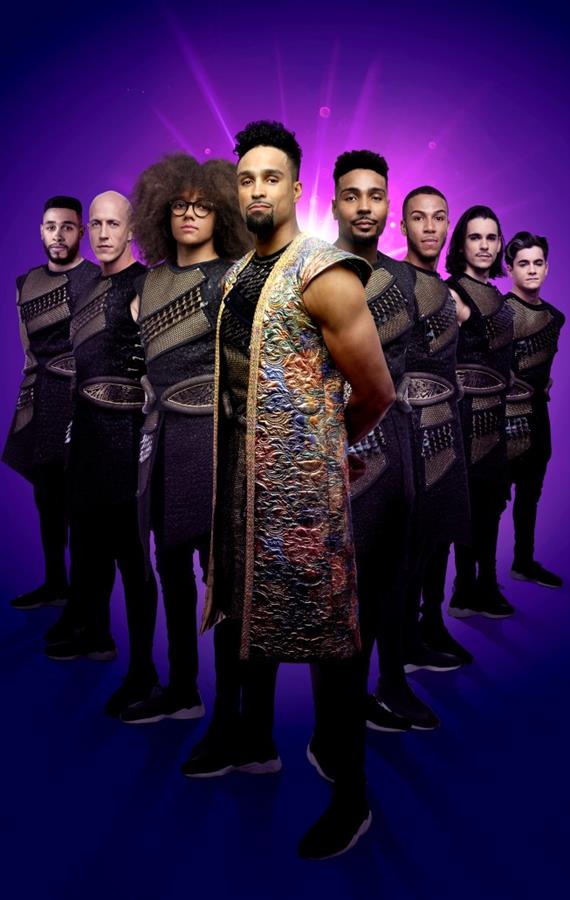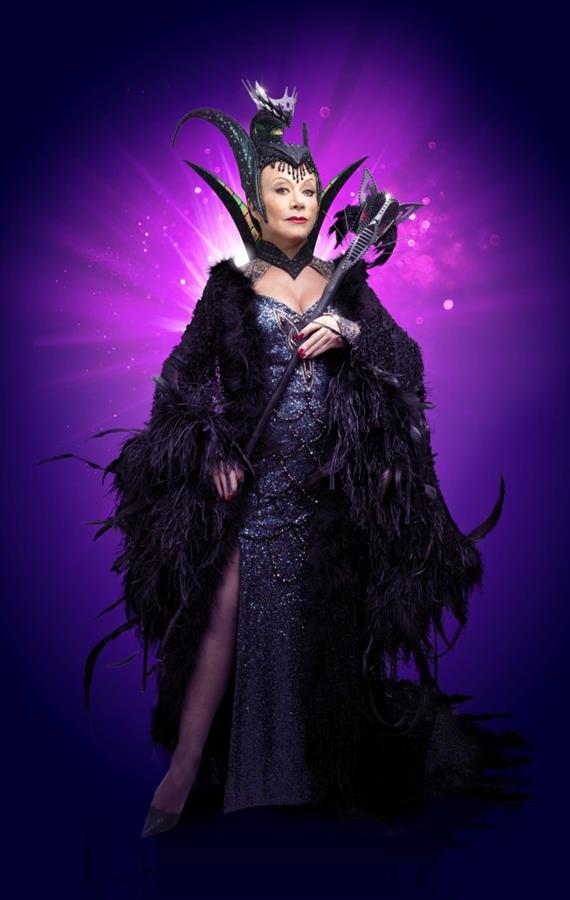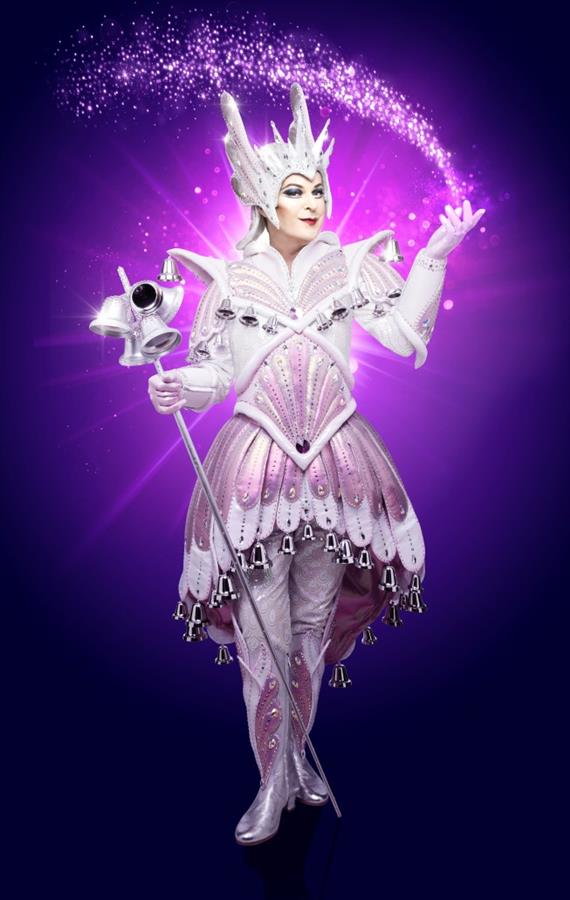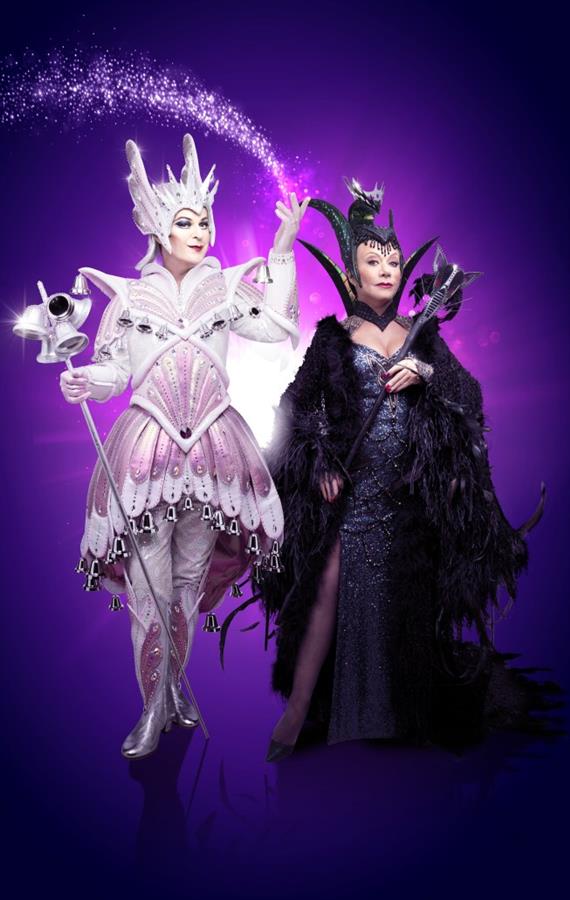 ---
Age restriction
Children under 3 years of age will not be admitted.
Running time
2h 30min (including interval)
Performance dates
9 December 2017 - 14 January 2018
Content
Recommended for ages 5 and above.
Special notes
There will be moving lights during the performance which will have a strobing effect.
Customer Reviews
123 reviews4.9
Joan Clarke
21st January
there are no words to describe this pantomime it is the best one i have ever seen, julian clary, elaine paige, gary wilmot and nigel havers were outstanding. the costumes were amazing. the Palladium is my favourite theatre, i love it there shall certainly attend next years pantomine
Evelyn Waterhouse
15th January
Fabulous entertainment. We really enjoyed the whole show.
angelo de sol
15th January
Great performance I had very much fun
rob blackburn
15th January
funny entertaining enjoyed by all.
Jayne Bellamy
15th January
Wow what can I say? Great production with the most fabulous cast especially Julian Clary he makes the panto the best that I have seen
Michael Jehan
15th January
We thought the panto was brilliant. Every character was very good especially enjoyed the performances given by Gary Wilmott and Julian Clary and Charlie Stemp. Would like to wish him well on Broadway.
Michael Freeman
15th January
Excellent entertainment and enjoyment for all ages. The perfect Pantomime. Great cast, excellent production and wonderful costumes and scenery. Wonderful.
Linda Goodey
15th January
As last year....the this show was equally brilliant...as much as I love Julian Clary who was once again brilliant....... the whole cast, production, special effects etc were equally brilliant....great show....
John Grieve
15th January
The show was absolutely outstanding. For a short run show, the investment in sets, costumes, and special effects was huge. The stellar cast were just outstanding in all respects. Julian Clary, Elaine Page, Charlie Stemp and Nigel Havers, just wow! Also Gary Wilmot and Emma Williams were just outstanding. I haven't laughed so much in ages.
Chris
14th January
Unfortunately the writers who adapted this from the original have left out most of the plot! This is not a traditional panto but more a variety show for an old diva to revisit her back catalogue and for Diversity to put on a mediocre acrobatic show. Not what I was expecting at all. Julian Clary was very funny (he earned the one star) and very smutty which really made the show unsuitable for children so, again, not a traditional pantomime.
Mr. Perry
14th January
As always a really good performance,
Dennis Ruffles
13th January
Wonderfull show one of the best Pantomimes I have seen.