Pretty Woman West End venue and start date announced!
Posted on 9 September 2019
This Broadway hit recently closed on the other side of the pond and now the West End is set to welcome it with open arms in February 2020. The musical adaptation of the 1990 film has been eagerly awaited and now both the venue and starting dates have been confirmed! Tickets for Pretty Woman will be snapped the moment they become available so be sure to secure yours as soon as possible.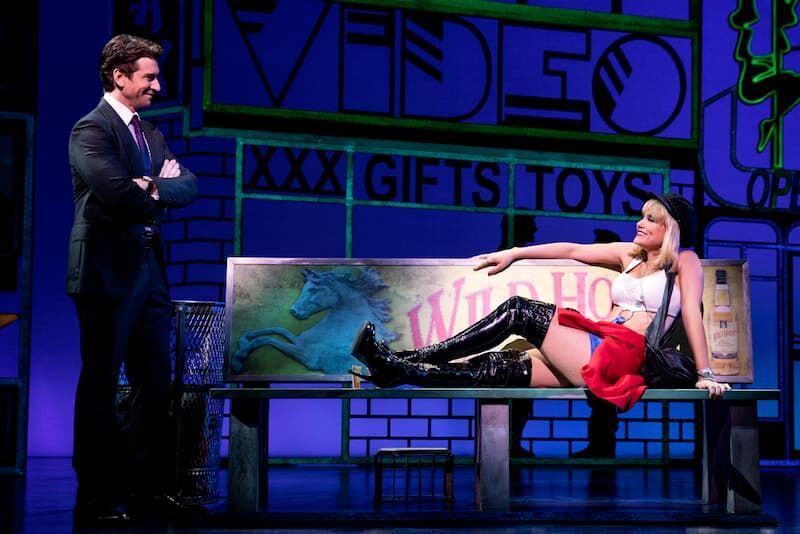 Where will Pretty Woman open?
The musical began at Chicago's Oriental Theatre before transferring to Broadway's Nederlander Theatre. Pretty Woman closed on Broadway less than a month ago but fear not musical theatre fans it will be back before you know it. The exciting West End transfer will see the adaptation open at the Piccadilly Theatre!
When will Pretty Woman open?
The first preview comes on Valentines Day 2020 so that makes Pretty Woman tickets a must-have gift for the perfect, romantic day. The booking period begins 14 February 2020 and will run until 2 January 2021. Tickets for Pretty Woman will be on sale from 13 September 2019!
All about Pretty Woman The Musical
Pretty Woman is based on the hugely popular film of the same name which starred Julia Roberts and Richard Gere. The musical production has previously seen Samantha Barks (Les Miserables) in the role of Vivian Ward and Andy Karl (Groundhog Day) as Edward Lewis. The West End casting has not yet been confirmed but we're sure that announcement will come soon so keep your eyes peeled for that news.
Jerry Mitchell (Kinky Boots, Legally Blonde) both directs and choreographs the West End production. There is an original score by Grammy Award-winning Bryan Adams and his long-term writing partner Jim Vallance. The book comes from Garry Marshall and the 1990's film's screenwriter JF Lawton. The musical adaptation has scenic design by David Rockwell, costume design by Gregg Barnes, sound design by John Shivers, lighting design by Kenneth Posner and Philip S Rosenberg, hair design by Josh Marquette and with music arrangements, supervision and orchestration by Will Van Dyke.
Pretty Woman tickets go on sale on Friday 13 September!
Gear up for the most romantic Valentines Day yet for when this Broadway musical makes its exciting transfer to the West End's Piccadilly Theatre! Tickets for Pretty Woman will go on sale on Friday so be sure to sign up to our mailing list for that important reminder. You won't want to miss out on this show!
🎫 Sign up to our mailing list here to be alerted about Pretty Woman tickets and other exciting theatre news, interviews and deals.
A love for theatre stemmed from my love of literature and music, but the West End on my doorstep opened up a whole new appreciation and passion for all things stage-y