What's opening in London Theatre in September 2018?
Updated on 4 October 2018
While summers tend to be slow in the theatre scene, there was certainly no shortage of new shows that opened last month. In fact, August offered a plethora of productions tailored for children right before the start of the new school term. But now the kids are back to school and September has arrived with a brand-new batch of West End productions that many of us adults have been anxiously waiting for. Find out what's new in London Theatre this month!
Pictured: London children aren't the only ones heading back to school on 3 September. Heathers star Carrie Hope Fletcher (Veronica Sawyer) once again roams the halls of Westerberg High tonight.
---
Heathers (3 September)
What's our damage? We simply can't wait for the return of this smash-hit musical! It's back to school for Carrie Hope Fletcher as she reprises her role as the vengeful Veronica Sawyer in Heathers The Musical. Tickets to Heathers The Musical were difficult to come by due to a completely sold-out run at The Other Palace, but now fans of the cult-classic film starring Winona Ryder have a second chance to see this dark comedy play out on the West End stage. The new 12-week run opens at the Theatre Royal Haymarket on 3 September. 'Honey, whatchu waitin' for? Welcome to my candy store!'

Purchase your Heathers tickets here.
---
Dust (4 September)
In this cause-and-effect piece self-penned by star of the show Milly Thomas, Alice discovers the consequences of her actions. After taking her own life following a depression that spiralled out of control, Alice enters a state of purgatory where she is forced to watch the repercussions of her own suicide unfold. This gripping monologue directed by Sara Joyce enjoyed a sell-out run at the 2017 Edinburgh Festival Fringe and the West End transfer is expected to garner similar success when it opens at Trafalgar Studios on 4 September. Follow Alice down the 'rabbit hole' in this thought-provoking, one-woman show!

Purchase your Dust tickets here.
---
Sylvia (5 September)
Women's rights are human rights! This highly anticipated musical starring Beverley Knight is directed and choreographed by Kate Prince and fuses soul and funk with hip-hop and dance. Just as The Old Vic Theatre celebrates its bicentenary this year, Sylvia celebrates the centenary of the first women voters in Britain. The show brings Sylvia and Emmeline Pankhurst front and centre, chronicling their pivotal roles in spearheading the women's suffrage movement. Don't miss out on this original new piece when it opens on 5 September!

Purchase your Sylvia tickets here.
---
Misty (8 September)
Hailing all the way from the Bush Theatre, a seedbed for new playwrights and actors to grow and develop their craft, comes Arinzé Kene's critically acclaimed new play Misty, which presents a profound take on modern life in London. Kene's triumphant performance is set to take the stage once more when it premieres at Trafalgar Studios on 8 September. Book your tickets early and secure your spot to see this masterful piece of storytelling.

Purchase your Misty tickets here.
---
Natalia Osipova (12 September)
World-renowned Russian ballerina and principal dancer for the Royal Ballet in London Natalia Osipova is back by popular demand with a special new show of handpicked works. The eclectic programme includes dance pieces that Osipova has never performed before in the UK and also boasts two brand-new works by Iván Pérez and Alexei Ratmansky, specially commissioned for her Pure Dance performance. Osipova is to be joined on stage by three fellow dancers and Principal David Hallberg of the American Ballet Theatre. This six-performance run opens at Sadler's Wells on 12 September and will close on 16 September 2018. See the best that ballet has to offer, both classical and contemporary, and book your tickets early for this very limited run of Natalia Osipova: Pure Dance!

Purchase your tickets to see Natalia Osipova here.
---
Also opening in September 2018
Distance (5 September)
A dark and dynamic dissection of the human mind, Distance opens at the Park Theatre on 5 September.

Purchase your tickets to see the limited run of Distance here.
---
Trockadero A (11 September)
Part one of an all-male, comedic ballet programme put on by Les Ballets Trockadero de Monte Carlo and featuring hilarious homages to such classical ballet pieces as Swan Lake and The Little Humpback Horse. The show opens at the Peacock Theatre on 11 September 2018.

Purchase your Trockadero A tickets here.
---
The Outsider (14 September)
This classic, existentialist masterpiece by Albert Camus exploring the human condition opens at the Print Room at the Coronet on 14 September.

Purchase your tickets to The Outsider here.
---
Trockadero B (18 September)
Programme B put on by the all-male ballet company Les Ballets Trockadero de Monte Carlo features interpretations of Fokine's "ballet blanc," Les Sylphides and more. The show opens on 18 September at the Peacock Theatre.
Purchase your Trockadero B tickets here.
---
Divine Proportions (19 September)
A unique, dining experience where you are immersed into the story of Dionysus, God of Pleasure and Mischief. Live your best live and eat like a god. Savour a delicious, five-course meal and enjoy the show! Divine Proportions opens at The Vaults on 19 September.
Purchase your tickets to Divine Proportions here.
---
Lest We Forget (20 September)
The English National Ballet revives their triptych of the First World War, commemorating the 100th year anniversary since the allied victory and those who fought and served. The dance performance opens at Sadler's Wells on 20 September.

Purchase your Lest We Forget tickets here.
---
Pack of Lies (20 September)
This tale of Soviet spies, loyalty and friendship featuring Dame Judi Dench's daughter, Finty Williams, opens at the Menier Chocolate Factory on 20 September.

Purchase your Pack of Lies tickets here.
---
Debris Stevenson (21 September)
Inspired by the London grime scene, Deborah 'Debris' Stevenson's Poet in da Corner uses movement, music and poetry to recall her journey to become a poet. The show opens at the Royal Court Theatre on 21 September.

Purchase your tickets to see Debris Stevenson here.
---
Salome (28 September)
Kicking off the new ENO season is Strauss's legendary interpretation of Oscar Wilde's play that sees Princess Salome discover her own, terrible power after living a twisted life full of neglect. Salome opens at the London Coliseum on 28 September.

Purchase your Salome tickets here.
---
The Woods (5 September)
A lost boy is buried in the snow in The Woods. Help dig up the mystery when it opens at the Jerwood Theatre Upstairs at The Royal Court on 5 September.

Purchase your tickets to The Woods here.
---
The Village (7 September)
This powerful story of community taking place in contemporary India where the fight against tyranny is a matter of course opens at the Theatre Royal Stratford East on 7 September.

Purchase your tickets to The Village here.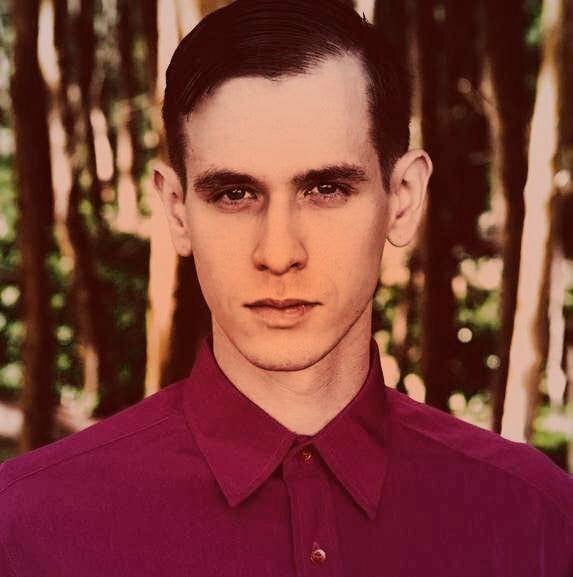 Ephram is a jack of all trades and enjoys attending theatre, classical music concerts and the opera.